This is What's Backing Ark's Big Bitcoin, Ethereum and Web 3 Forecasts
Disclosure: Crypto is a high-risk asset class. This article is provided for informational purposes and does not constitute investment advice. By using this website, you agree to our terms and conditions. We may utilise affiliate links within our content, and receive commission.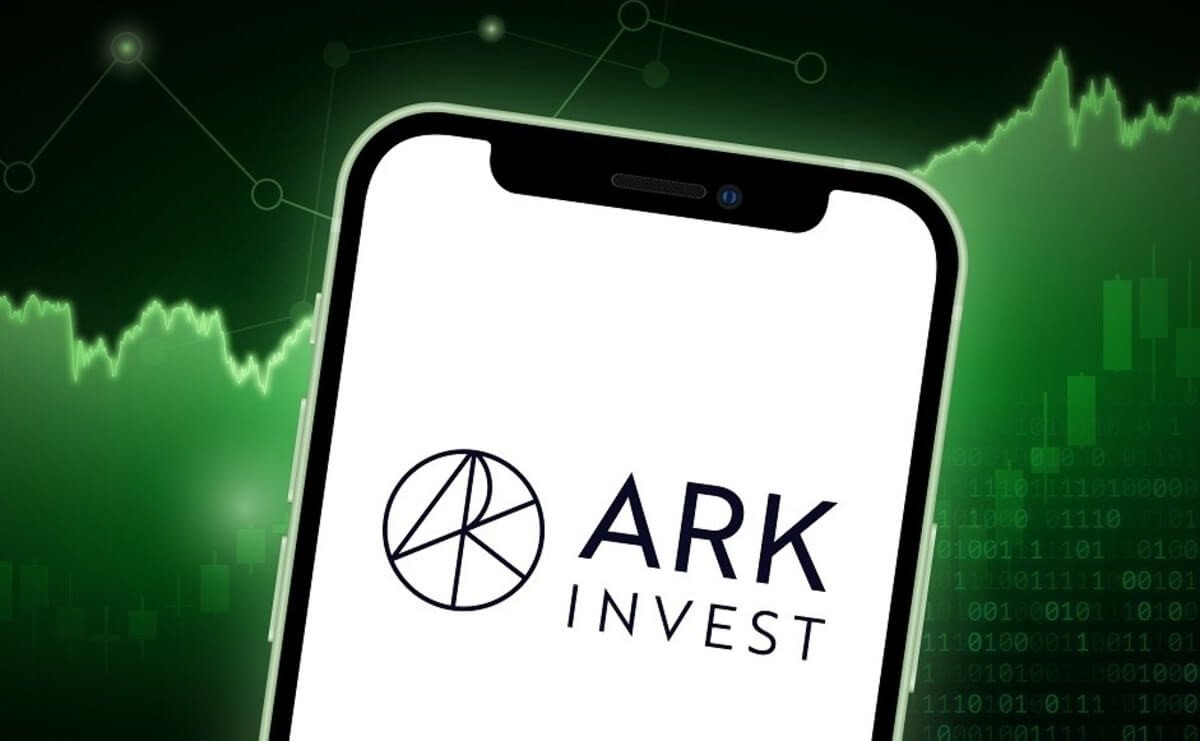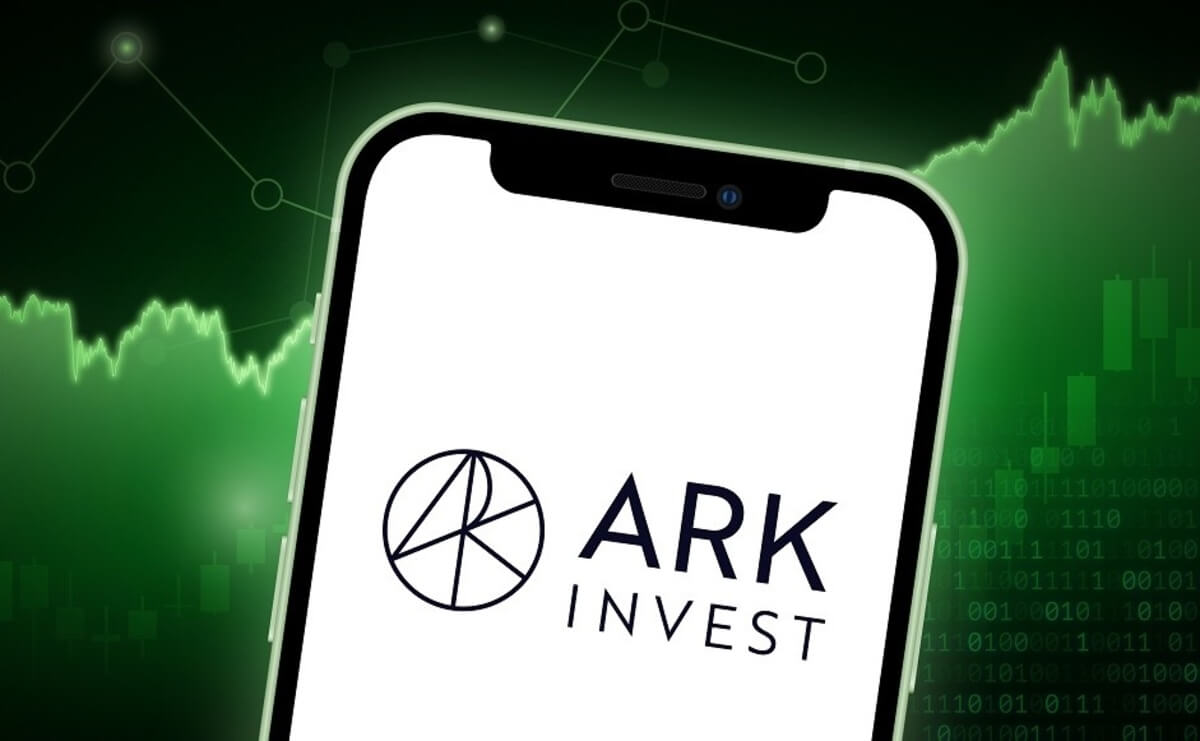 Ark Investment Management, the fund led by the well-known technology investor Cathie Wood, has revealed just how bullish they are on bitcoin (BTC), ethereum (ETH), and Web3 more broadly — while laying out their case for how BTC could reach a price of more than USD 1m in the next decade.
In a report titled Big Ideas 2022, Ark said that bitcoin's holder base is increasingly focused on long-term fundamentals, with both the number of coins held by long-term holders and the number of addresses deemed to be long-term holders seeing all-time highs in 2021.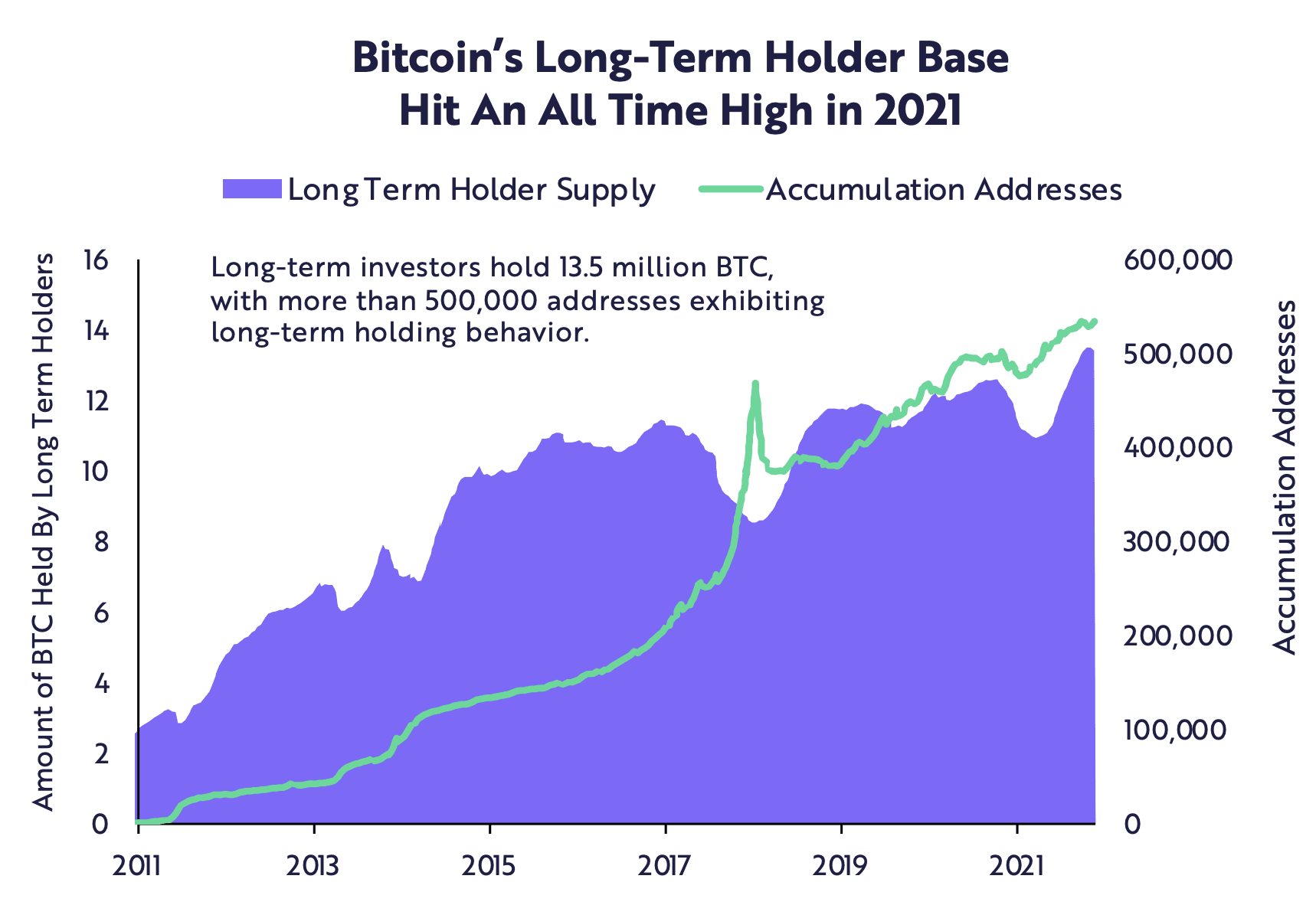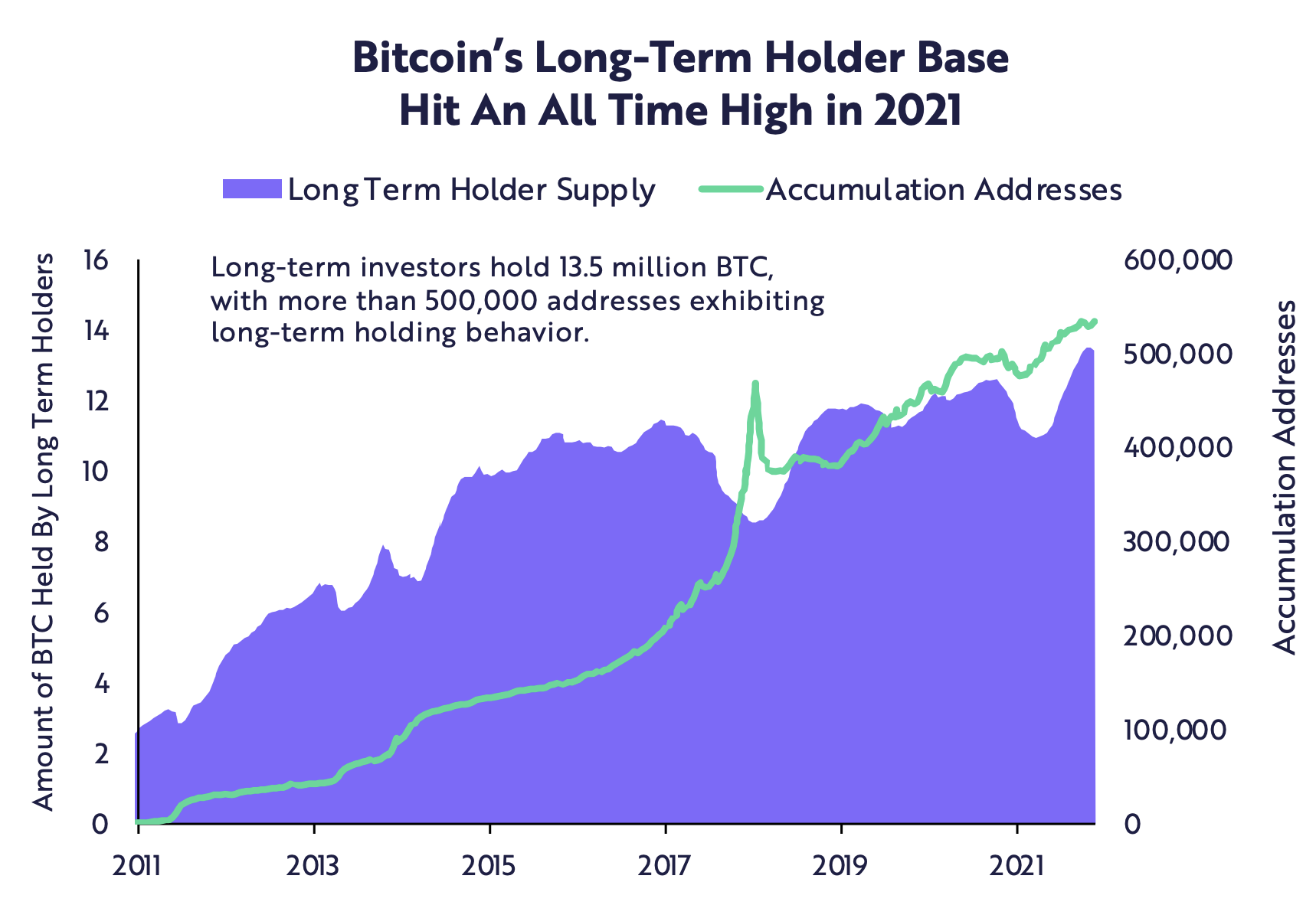 Furthermore, Ark's report said that bitcoin is gaining market share as a global settlement network, with bitcoin's settlement volume in 2021 for the first time surpassing the Visa payment volume.
The firm argued that "technological breakthroughs" could help bitcoin scale further in the years to come. It described last year's Taproot upgrade as a "conservative, strategic enhancement," while calling the growth of bitcoin's Lightning Network during 2021 "significant."
Lastly, Ark pointed to bitcoin's growing relevance as an institutional asset, as well as the adoption of bitcoin as legal tender in El Salvador, as signs that its holder base is "broadening" — with increased adoption and more regulated bitcoin-based investment products becoming available.
"According to our research, Bitcoin's market capitalization could scale more than 25-fold in the next decade, with each [coin] exceeding USD 1 million in value," the report stated.
In conclusion, Ark summarized its more than USD 1m 2030 price target for bitcoin by adding up estimated market values arising from the following eight use cases it sees for the coin:
remittance network;
emerging market currency;
economic settlement network;
nation-state treasury;
seizure-resistant asset;
institutional investment;
corporate treasury;
digital gold.
$1 MILLION per BTC is 16x from here.

We just did 16x since last year.

— Cory Klippsten | Swan.com 🦢 #Bitcoin (@coryklippsten) October 22, 2021
ETH 'could compete as global money'
When it comes to Ethereum, Ark said that ETH in 2021 emerged as the predominant digital asset supporting decentralized finance (DeFi) and non-fungible tokens (NFTs). It is also these two use cases that were responsible for pushing ETH's price to new highs in 2021, the report said.
Looking at the efficiency of decentralized finance compared to traditional financial firms in terms of revenue per employee, Ark found DeFi applications to be vastly more efficient across all domains measured.
However, the firm also noted that Ethereum remains "a work in progress," and that Layer-2 scaling solutions on the network have taken off "more slowly than expected." It further argued that the planned transition to proof-of-stake (PoS) increases the risk of centralization on the network.
Despite these considerations, Ark finds that Ethereum could reach a market capitalization in excess of USD 20trn over the next 10 years, and that its native ETH token "could compete as global money."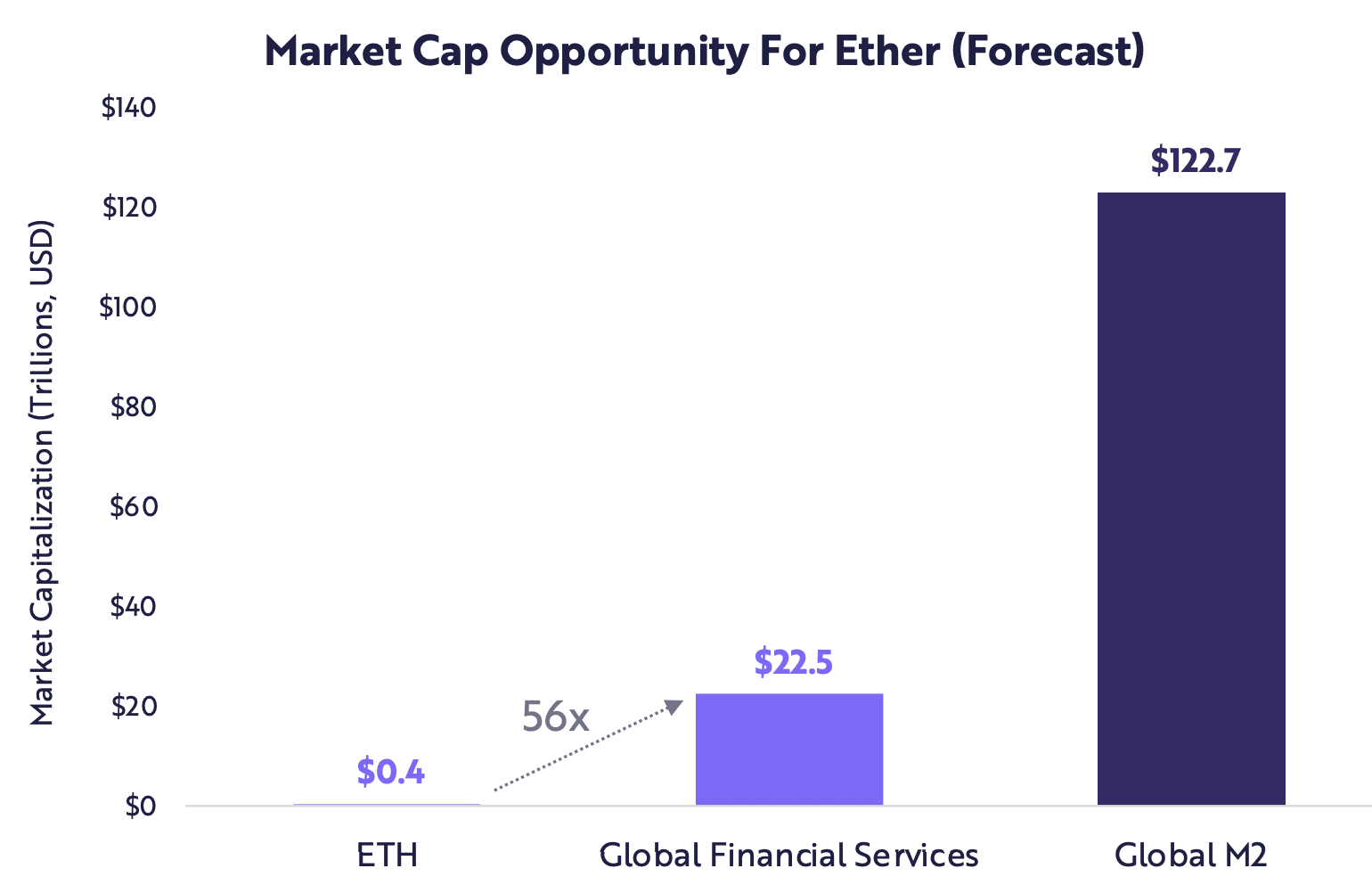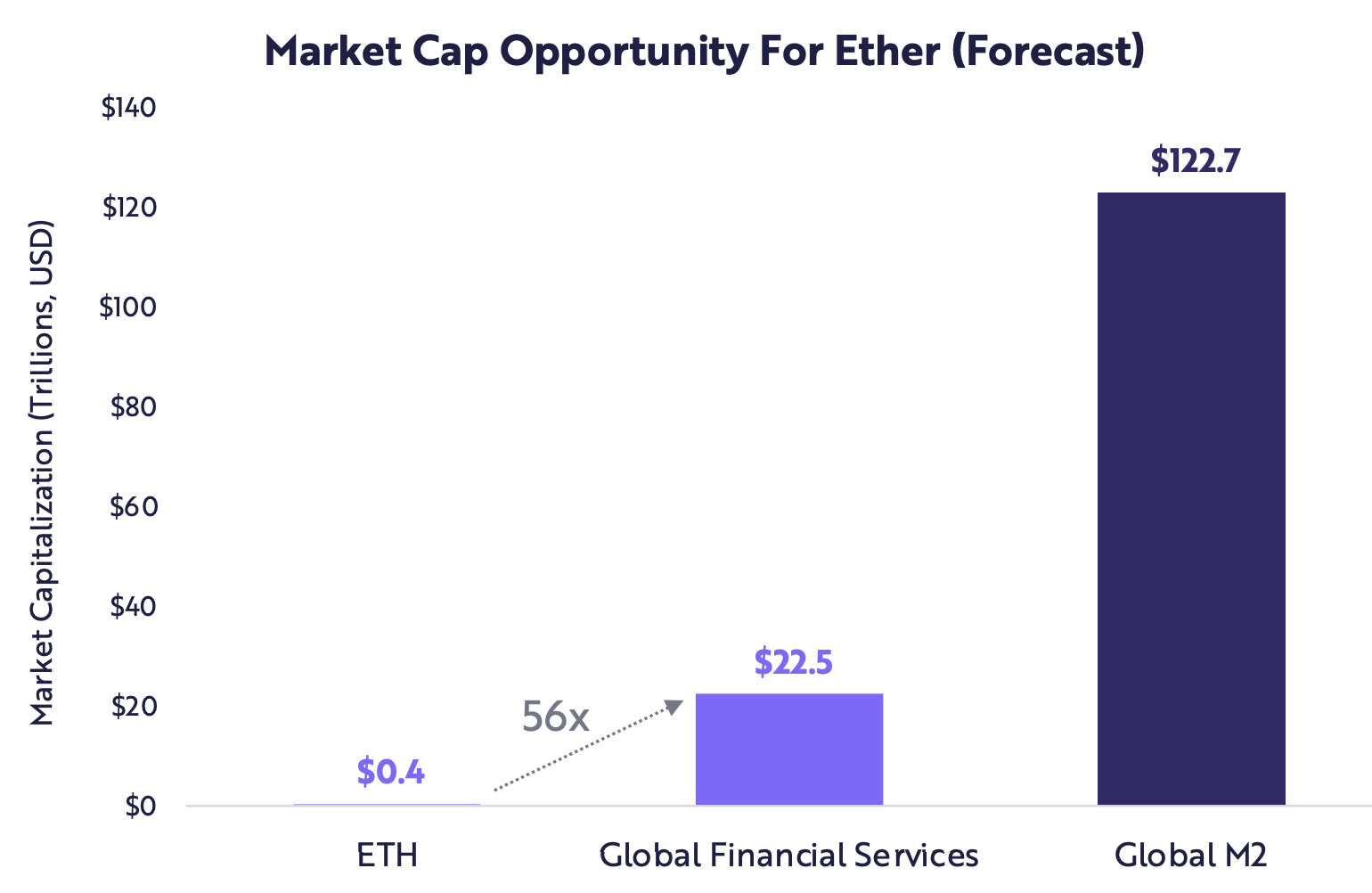 In terms of Web 3 more broadly, Ark argued that digital ownership in general could accelerate a transition of activity from the physical to the digital world.
"We believe Web 3 virtual ecosystems will thrive if online human participants can own—as opposed to use or rent— digital assets," the report said, adding that this is exactly what the public and decentralized blockchains allow users to do.
At 15:08 UTC, BTC is trading at USD 38,339, having gone up 6.5% in a day and down 9.5% in a week. At the same time, ETH is changing hands at USD 2,654 — it appreciated 12% in a day, while it's down 16% over the past week.
____
Learn more:
– Bitcoin and Ethereum Price Predictions for 2022
– Crypto Adoption in 2022: What to Expect?

– Cryptoverse Laughs Off IMF Bitcoin Threats to El Salvador With Memes, BTC Rises
– Bitcoin in an Interest Rate Rising Environment

– Miner Bets Against Ethereum's PoS
– Ethereum.org Shifting from 'ETH 1' and 'ETH 2' to 'Execution Layer' and 'Consensus Layer'
---