Visa to Remain 'Agnostic' On Crypto, Will Support What Clients' Demand
Payment card giant Visa said it has an "agnostic" view on cryptoassets, adding it will support all forms of "digital currencies and blockchain networks" that its clients demand.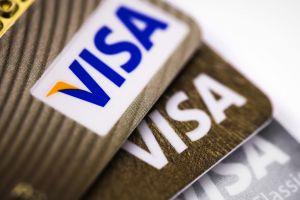 The clarification of Visa's stance on crypto came in a blog post from the company published yesterday, where it also said that its approach to digital currencies – including both central bank digital currencies (CBDCs) and existing cryptocurrencies – is in line with its "broader network-of-networks strategy."
The company added that it will "maintain a rigorous focus on data protection, consumer privacy and fairness" in all of its dealings with digital currencies, while still complying with "all applicable laws."
"We have deep expertise in securing transaction data, working with diverse stakeholders, and maintaining an always-on network with continuous availability," the company further said, adding that it will seek to apply this expertise to "new networks and technologies that can benefit our existing clients and partners."
Visa also noted that it already has experience working with crypto companies such as Coinbase to "provide a bridge" between crypto and its own traditional payments network. Further, it added that "more than 25 digital currency wallets" have linked up with Visa's payment service, thus allowing users to spend crypto using their Visa debit cards. As a result, Visa is now "the preferred network for digital currency wallets," the company said.
"We believe that digital currencies have the potential to extend the value of digital payments to a greater number of people and places. As such, we want to help shape and support the role they play in the future of money," the article concluded by saying, hinting that more news regarding its support for digital currencies will be announced over the coming months.
Meanwhile, as reported this week, competing payments giant Mastercard has granted London-based digital payments firm Wirex principal membership status, making it "the first native cryptocurrency platform" to be granted the membership. This enables Wirex to issue payment cards directly to consumers. Visa granted the same status to Coinbase in February this year.
___
Learn more:
Visa CEO Leaves Door Open for Libra Return, Says Bitcoin Is Commodity
Coinbase Hits 'Significant Milestone' in Crypto Adoption
Visa Launches Long-awaited Blockchain Product for Business Clients
PayPal Makes Secretive Crypto 'Steps'
---