Visa Growing Increasingly Bullish on Crypto, Announces Neobank Pilot
The payments giant Visa has sent yet another clear message to the crypto world – as it courts more crypto sector custom and edges yet further toward adoption.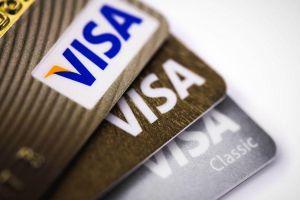 In a press release, the firm stated that it has sealed a deal with the Kansas-based neobank First Boulevard, which targets predominately Black community customers. As part of the agreement, First Boulevard will become the first partner to pilot Visa's crypto APIs offerings, which involves "digital assets" held by the American crypto custody firm Anchorage.
Anchorage last year received approval for a national trust charter from the American banking regulator, the Office of the Comptroller of the Currency.
Visa called the move a "key first step in supporting API capabilities that help additional Visa clients access and integrate crypto features into their product offering."
It added that the launch would take place "later this year."
The move comes just days after Visa sent another signal to the crypto community, indicating that it was very much open for business for cryptoasset and stablecoin-related companies. Its CEO Alfred Kelly spoke of his firm's intention to work with exchanges and wallet providers at the end of last month, and called bitcoin (BTC) and altcoins "digital gold."
In the press release today, Jack Forestell, the Visa product chief, talked of Visa becoming "an easy bridge to cryptoassets and blockchain networks" for neobanks and financial services providers looking to make the move into crypto.
The company claimed the move was part of a greater "digital currency strategy," while Anchorage claimed that the deal was "a significant step forward both for the proliferation of crypto as an asset class, and for accessibility and inclusion in payments and financial services."
____
Learn more:
Visa Wants to Work with Exchanges, Wallets on 'Digital Gold' Bitcoin
Strike Visa Cards To Launch in US, EU, and UK Within First Half of 2021
Visa Develops Offline Payment System that Could Aid CBDC Rollouts
Visa Makes Stablecoin Push With Circle's USDC
Visa Mulls Interoperation With Blockchain as It Evolves Into 'Network of Networks'
Visa to Remain 'Agnostic' On Crypto, Will Support What Clients' Demand
---