Vietnam Ranks 1st in Crypto Adoption, USA is 5th, China Back in Top 10 – Chainalysis
Disclosure: Crypto is a high-risk asset class. This article is provided for informational purposes and does not constitute investment advice. By using this website, you agree to our terms and conditions. We may utilise affiliate links within our content, and receive commission.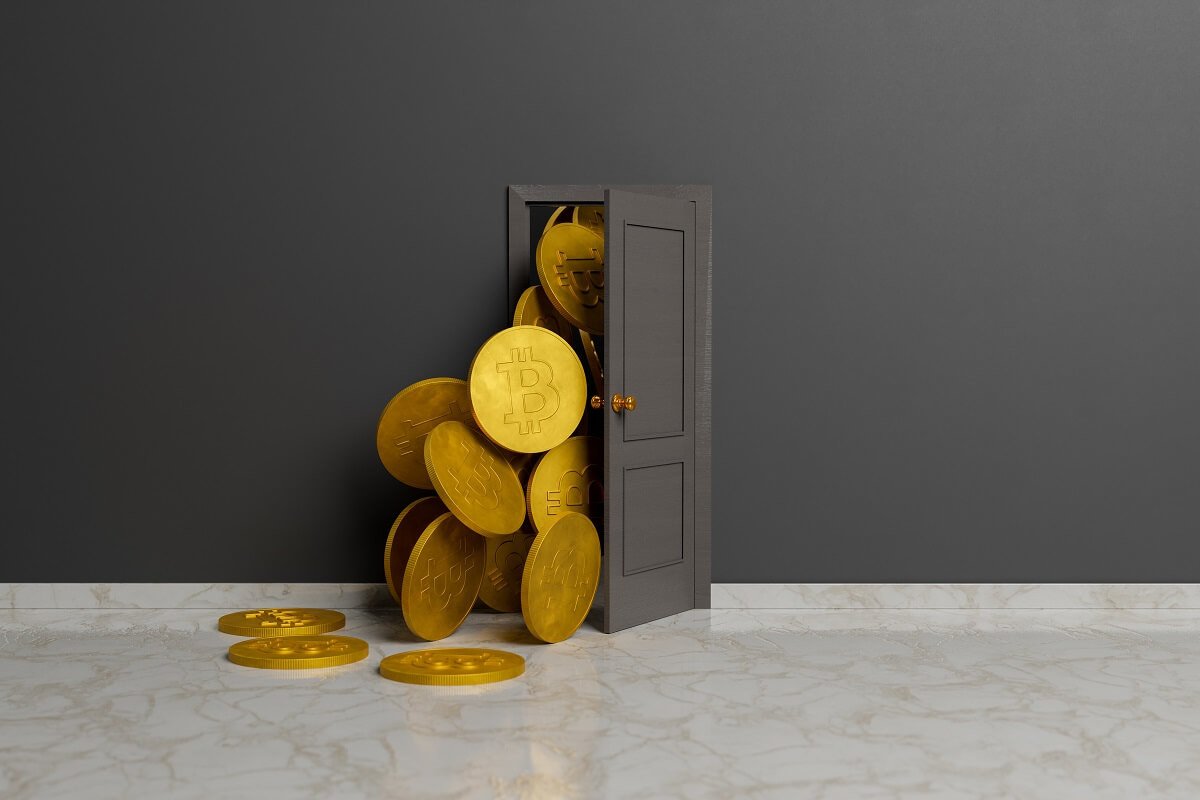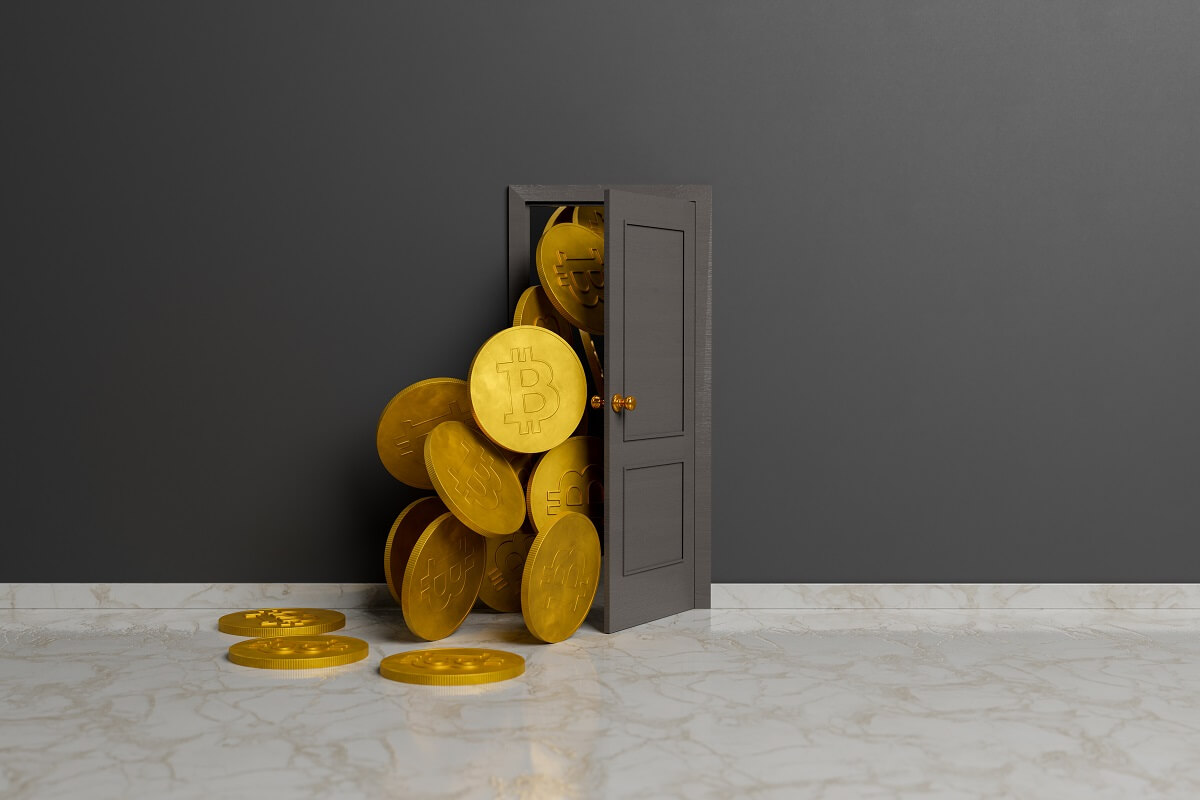 While emerging markets generally dominate the global adoption list, when it comes to the top 10 list, three developments stand out: Vietnam taking the crown again, the US climbing to fifth place, and China re-entering the list, according to the latest report by blockchain analysis company Chainalysis.
Per 'The 2022 Geography of Cryptocurrency Report', the top 5 countries on the global crypto adoption index are Vietnam, the Philippines, Ukraine, India, and the United States, respectively.
The top 10 list further includes Pakistan, Brazil, Thailand, Russia, and China, per the overall index ranking.
The 2022 Global Crypto Adoption Index Top 20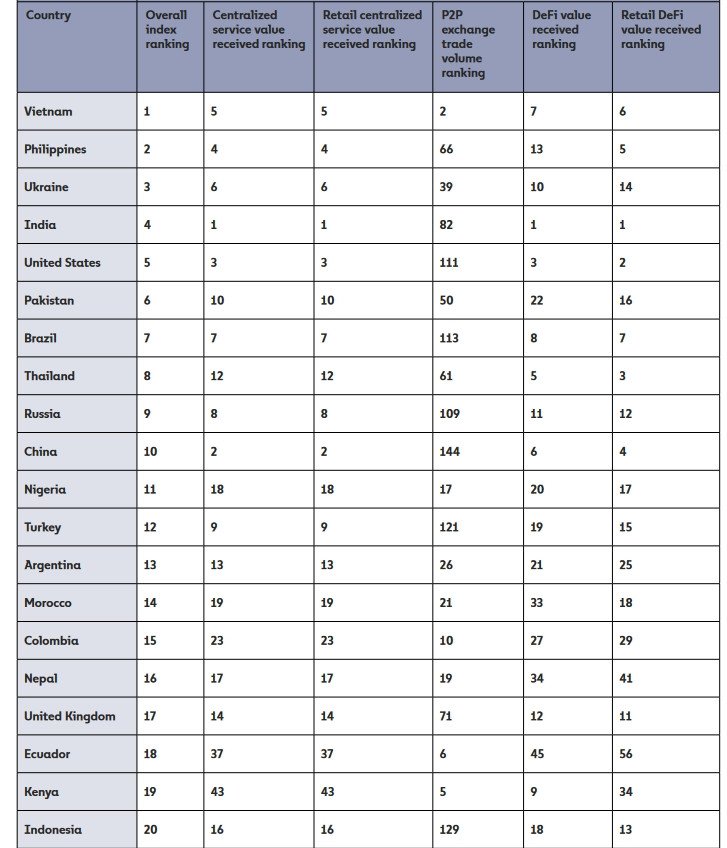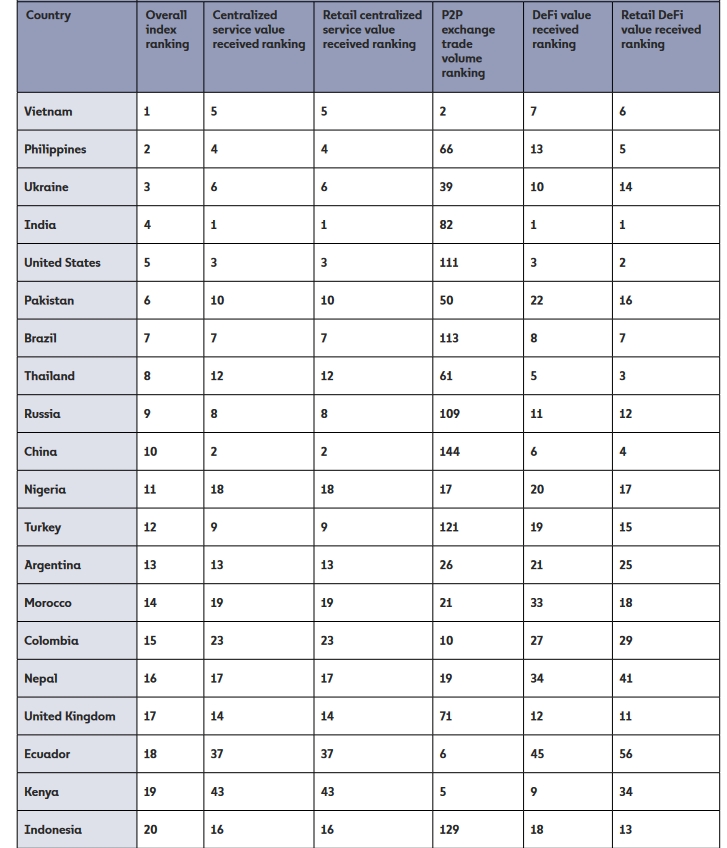 Vietnam is ranked 1st in cryptocurrency adoption for the second year in a row. The report noted that, per the sub-rankings, the country shows "extremely high purchasing power and population-adjusted adoption across centralized, DeFi [decentralized finance], and P2P [peer-to-peer] cryptocurrency tools."
Chainalysis further noted a 2020 poll, which found that 21% of Vietnamese consumers reported using or owning crypto. Furthermore, the local media suggest that crypto-based gaming is very popular in Vietnam – both for the players and for the builders.
The Philippines is also notable given that it "made a giant leap" from 15th to 2nd place.
"Both of these countries have similar growth drivers: play-to-earn (P2E) games and remittances," said the report.
Meanwhile, the United States moved up in the rankings. This year it sits in 5th place, up from 8th in 2021 and 6th in 2020. Interestingly, while the country ranks in the top three of other sub-indexes, it ranks all the way down at 111 for population and purchasing power-adjusted P2P exchange usage.
Per the report, "this isn't surprising, as our research shows that P2P exchange usage tends to be highest in countries with low purchasing power," adding:
"Perhaps most interesting is the fact that the United States is by far the highest-ranked developed The 2022 Global Crypto Adoption Index 10 market country on our index, and one of only two to make the top 20 along with the UK."
Another country moved up significantly: after being the 13th in 2021, China landed on the 10th spot this year. Per sub-indexes, China is "especially strong" in the usage of centralized services, sitting in 2nd place for purchasing power-adjusted transaction volume at both the overall and retail levels.
What needs to be taken into account here is the Chinese government's crypto crackdown and a ban placed on all crypto trading in September 2021. Yet, per the report,
"[W]hile the ban initially caused a large dropoff in crypto activity, China's market has bounced back in recent months, suggesting that the ban is perhaps ineffective or loosely enforced."
Domination of emerging markets
Chainalyisis stated that a specific trend has gotten stronger in 2021 – "emerging markets dominate the index." The report used a framework established by the World Bank, which categorizes countries based on income levels and economic development into high-income, upper-middle-income, lower-middle-income, and low-income.
What the report found is that "the middle two categories dominate the top of our index." Out of the above-shown top 20 ranked countries:
10 are lower-middle income: Vietnam, the Philippines, Ukraine, India, Pakistan, Nigeria, Morocco, Nepal, Kenya, and Indonesia;
8 are upper-middle income: Brazil, Thailand, Russia, China, Turkey, Argentina, Colombia, and Ecuador;
2 are high-income: the United States and the United Kingdom.
Users in lower-middle and upper-middle-income countries tend to rely on crypto to:
send remittances;
preserve their savings in times of fiat currency volatility;
fulfill other financial needs unique to their economies.
The report concluded that,
"These countries also tend to lean on Bitcoin and stablecoins more than other countries."
Slowing adoption and healthy market fundamentals
Global crypto adoption has "leveled off" in the last year. It consistently grew since mid-2019, reached its all-time high in Q2 2021, and then began moving "in waves," falling and rebounding from quarter to quarter, says Chainalysis.
It has seen a drop in the last two quarters as the bear market was starting.
"Still, it's important to note that global adoption remains well above its pre-bull market 2019 levels," Chainalysis said.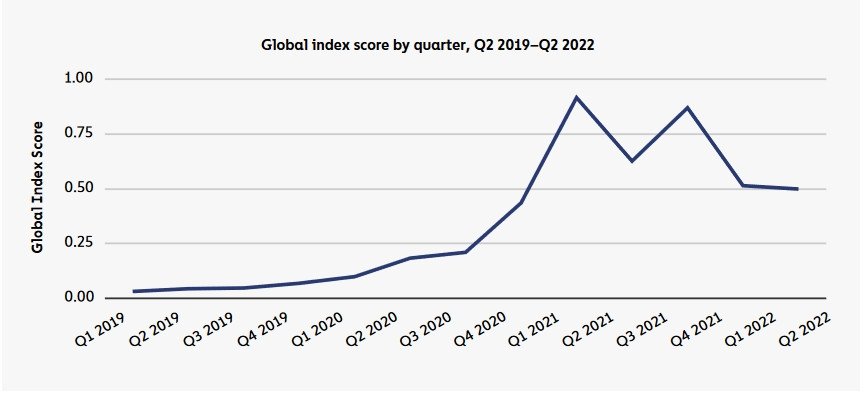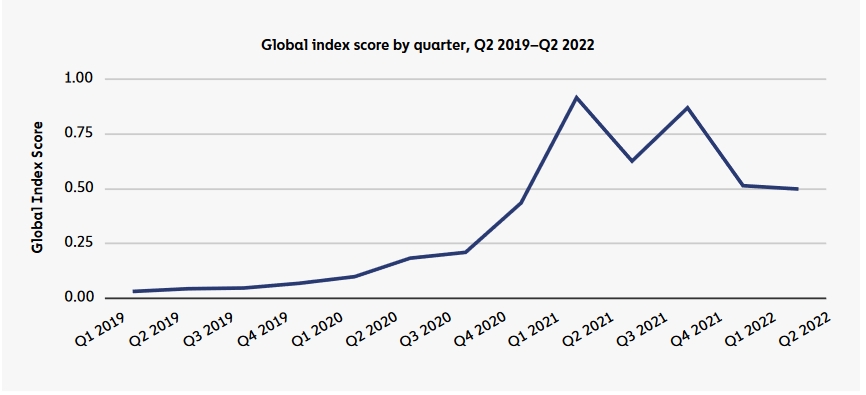 "Big" crypto holders have continued to hold through the market downturn, and, notably, their losses are not locked in despite their portfolios having lost value – simply because they haven't sold.
"The on-chain data suggests those holders are optimistic the market will bounce back, which keeps market fundamentals relatively healthy," the report concluded.
____
Learn more:
– Crypto Hacking, Theft Rise This Year While Scams, Darknet Markets Retreat – Chainalysis
– Mixers Receiving 'More Cryptocurrency than Ever in 2022' – Chainalysis

– Philippines Approves Two Digital Banks
– China's Central Bank Digital Yuan Transactions Surpass $14 Billion

– US IRS Releases New Reporting Guidelines for Digital Assets
– India's Crypto Market is More 'Mature' Than Vietnam's and Pakistan's – Chainalysis
---