US Regulator Calls For Stablecoin Bank Regulation, Coordinated Regulatory Approach To Crypto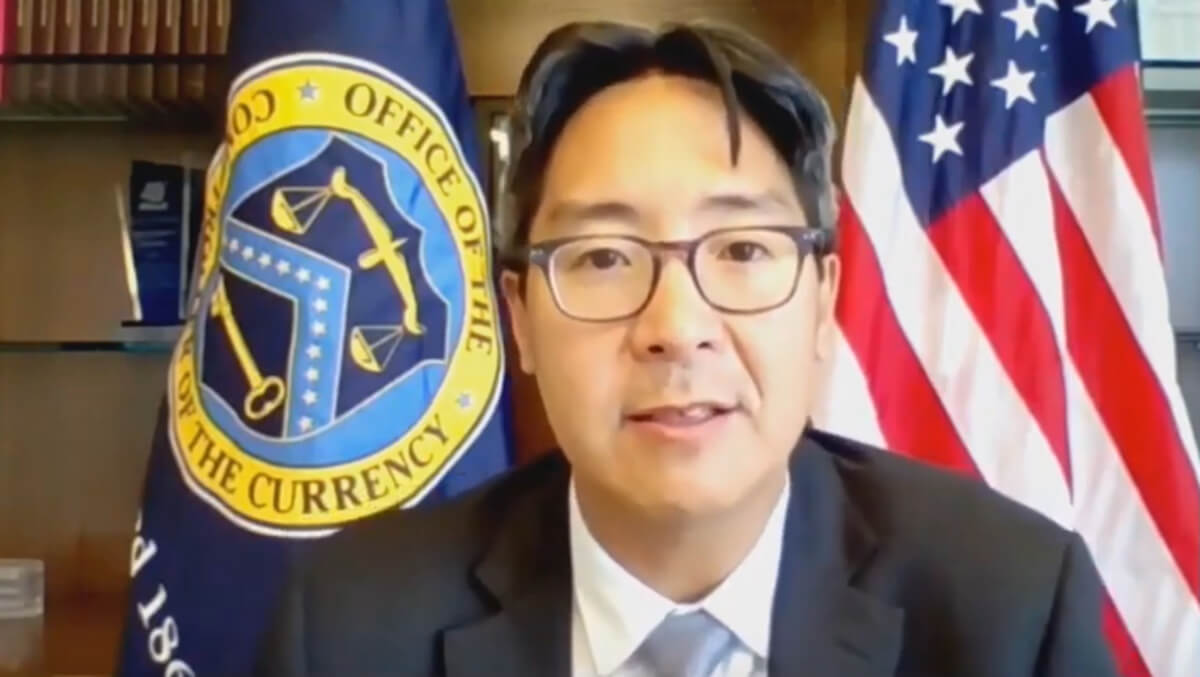 Stabilizing stablecoins and paving the way for a coordinated and collaborative regulatory approach to cryptocurrencies should become the key focus of American regulators -- and bank regulation could provide stablecoin holders with more confidence and security, according to Michael J. Hsu, Acting Chief of the US Office of the Comptroller of the Currency (OCC).
The "mainstreaming" of crypto happened despite regulatory and legal uncertainty, as well as "a series of scams, hacks, and other disruptive events," Hsu said at the British-American Business Transatlantic Finance Forum on January 13.
"For financial regulators like me, this presents a host of questions. Where should regulatory attention be focused? What should be done? By whom? And why?, Hsu said.
The official argues that stablecoins play a critical role in facilitating the growth of decentralized finance (DeFi), and as such, they could be considered the "oxygen of the crypto ecosystem."
However, they also present unique risks, and these risks are particularly relevant to stablecoins "with questionable or opaque reserve management practices," according to Hsu.
Nonetheless, he said,
"Fortunately, we have an effective tool to mitigate run risk: bank regulation. Stablecoin issuers subject to bank regulation would give holders of those stablecoins confidence that those coins were as reliable and 'money good' as bank deposits."
Hsu argues that bank regulation would give credibility to the 'stable' part of 'stablecoin', while regulation of their issuers as banks may enable further innovation in crypto and "make those innovations more durable."
The OCC chief also said that cooperation and coordination among regulators was necessary to keep up and respond effectively to crypto's expansion throughout the financial system.
He suggested that regulators should focus on major crypto firms among which "none is subject to comprehensive consolidated supervision where a single authority has a line of sight into the entirety of an intermediary's activities."
According to the official,
"As large crypto intermediaries expand, engage in a wider range of activities and risk-taking, and deepen their interconnectedness with the traditional financial system, the risks from this lack of comprehensive consolidated supervision will increase, as will the need for interagency collaboration and coordination."
____
Learn more:
- Tether Freezes USD 160M-Heavy Addresses on Law Enforcement Request
- Banks Launch Stablecoin Consortium, Crypto Regulatory Discussion in Hong Kong

- US Fed Chair's Top 3 Crypto-Related Comments in Front of Senate Banking Committee
- Coinbase to Launch Crypto Derivatives in US, While Lawmakers Urge CFTC to Beef up Crypto Regulation

- 2022 Crypto Regulation Trends: Focus on DeFi, Stablecoins, NFTs, and More
- DeFi Trends in 2022: Growing Interest, Regulation & New Roles for DAOs, DEXes, NFTs, and Gaming

---