'Brad Sherman Meme Coin Ecosystem' Grows as Hamster Pumps and Mongoose Joins the Party
Disclosure: Crypto is a high-risk asset class. This article is provided for informational purposes and does not constitute investment advice. By using this website, you agree to our terms and conditions. We may utilise affiliate links within our content, and receive commission.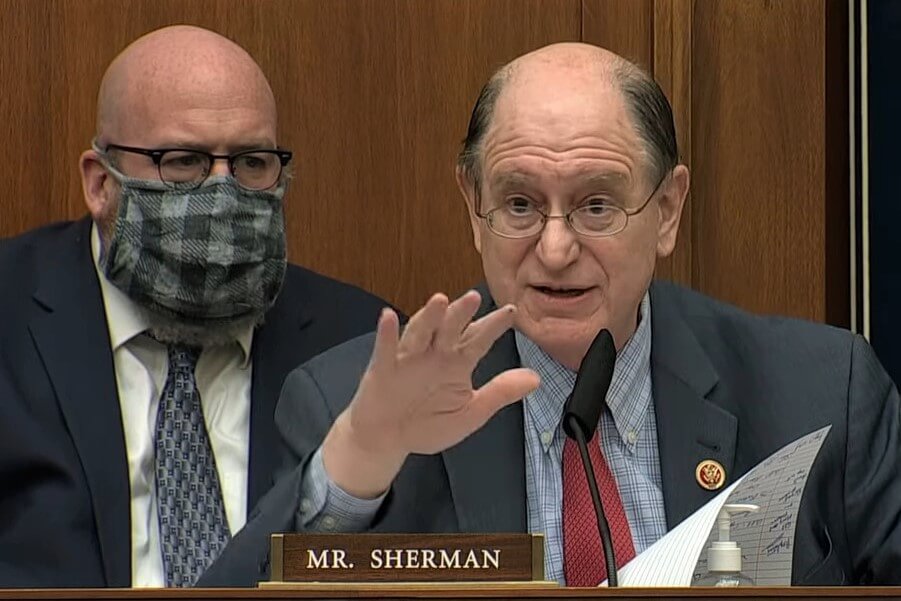 Some obscure – and some brand new – digital tokens soared higher in price today after comments from a US Congressman during a hearing at the US House of Representatives went viral in the crypto community.
Commenting during Wednesday's hearing on Digital Assets and the Future of Finance at the House Committee on Financial Services, Brad Sherman, a Democrat from California, said:
"The number one threat to cryptocurrency is crypto. Bitcoin could be displaced by ether, which could be displaced by doge, which could be displaced by hamster coin. And then there is cobra coin,"
The representative then finally ended his comment by asking:
"Now, what could mongoose coin do to crypto coin?"
Not surprisingly, Congressman Sherman's comments quickly went viral online, with videos of it shared by many in the crypto community.
when you click the crypto youtube video titled "TOP 5 COINS TO 100x NEXT YEAR" pic.twitter.com/yaK2uFlW2a

— Luke Martin (@VentureCoinist) December 8, 2021
Perhaps more surprising than the fact that the community found Sherman's comments hilarious, prices of some of the coins mentioned soared after the hearing, while someone even took the opportunity to create Mongoose Coin (GOOSE).
At the time of writing (10:07 UTC), the new coin is already live on the Binance Smart Chain (BSC), with the contract address showing a total supply of 1trn GOOSE tokens. The coin has already risen by several hundred percent in price on the decentralized exchange (DEX) PancakeSwap, which for now appears to be the only place it is traded.
"Other coins never stood a chance. Mongoose Coin is here to disrupt the entire Brad Sherman meme coin ecosystem," the person(s) behind the new coin wrote on its website.
GOOSE price: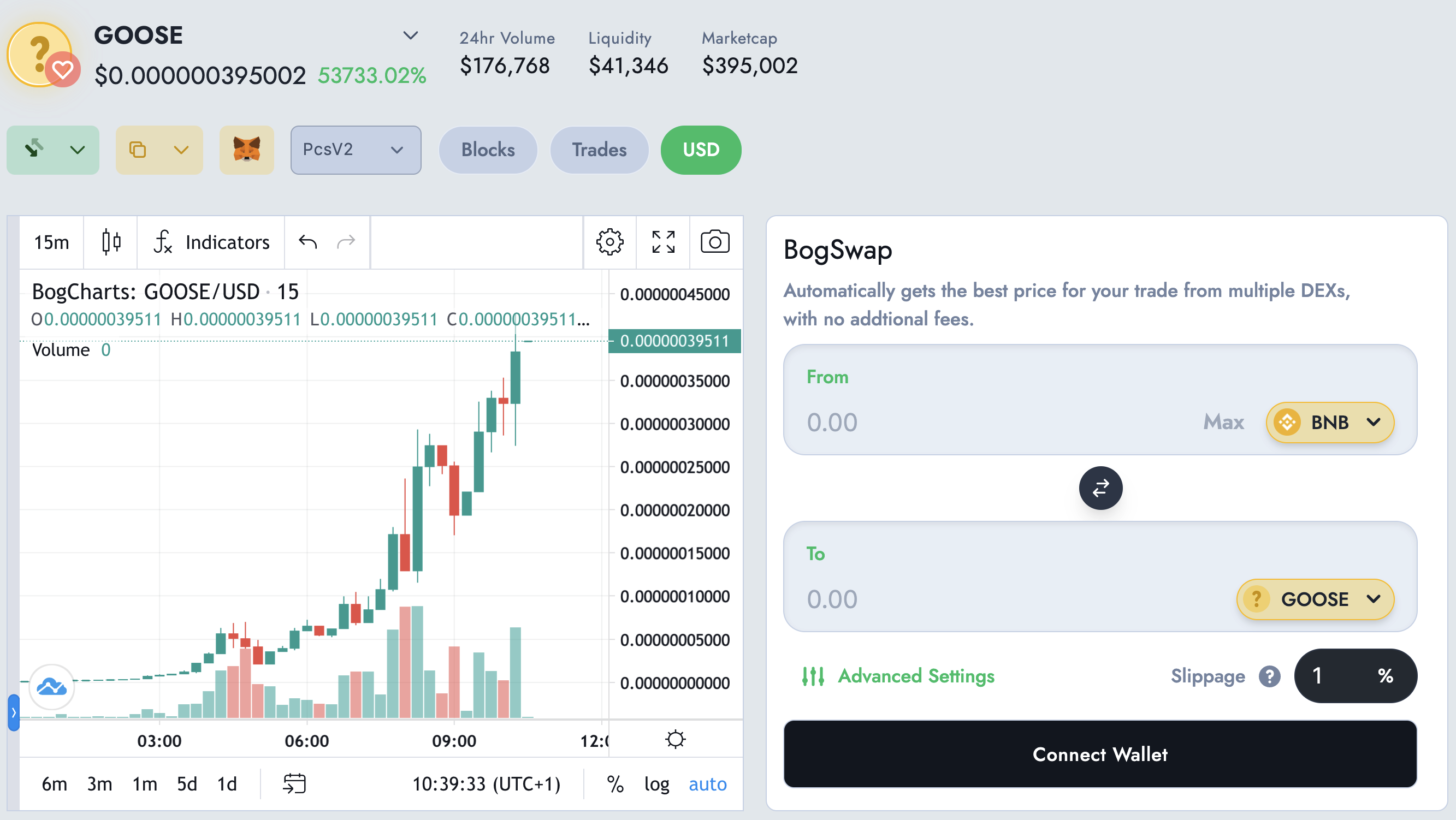 Meanwhile, the relatively unknown token Hamster (HAM) also rose higher today, adding 60% to its price as of press time on Thursday. Trading volume reached USD 1m in the past 24 hours, compared with bitcoin's USD 26bn.
The BSC-based coin has price data going back to June this year, and is ranked as the 603rd by market capitalization, according to CoinMarketCap.
HAM price: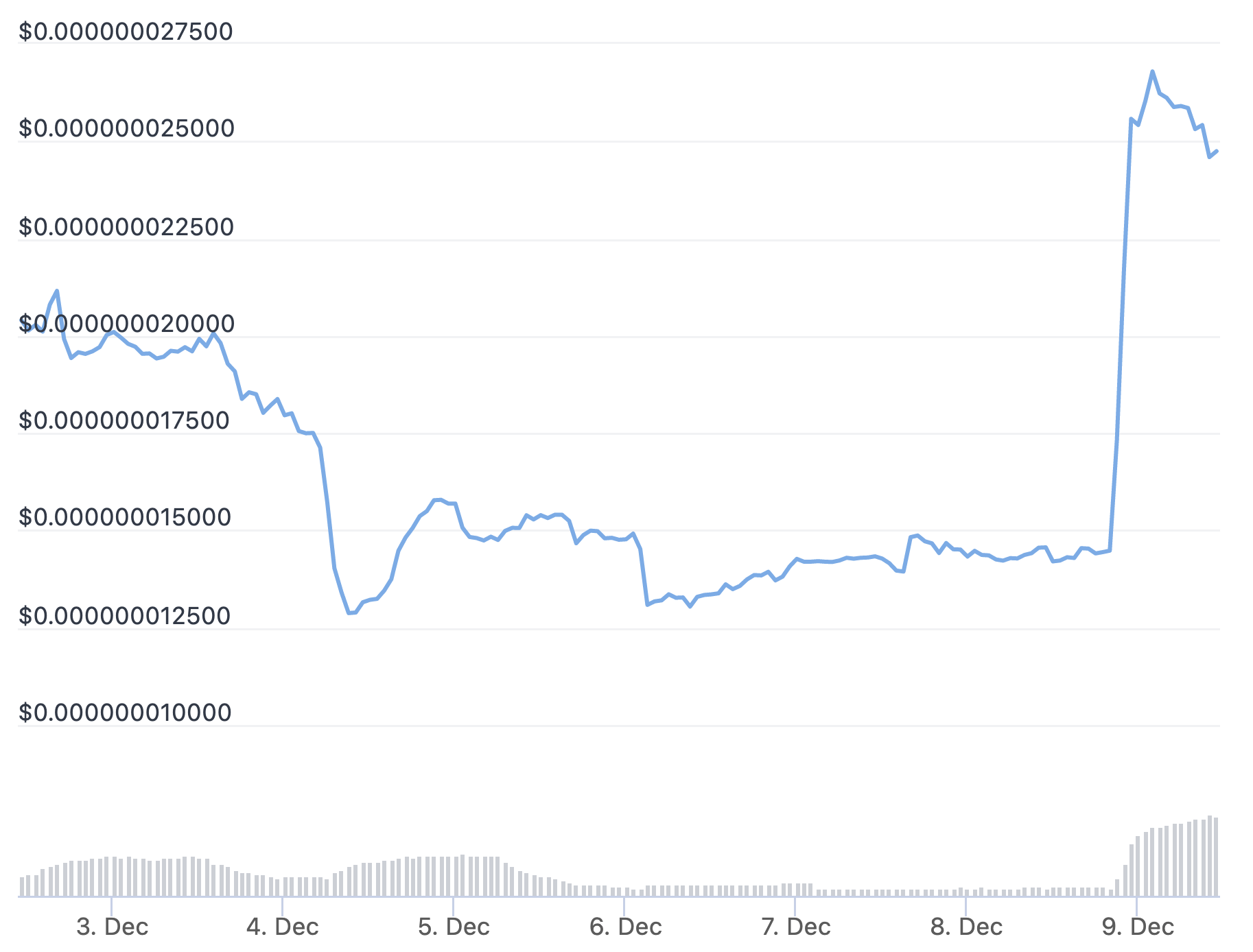 Many in the community also took notice of the pump in HAM following Sherman's comments, including Founder and CEO at Quantum Economics, Mati Greenspan, who noted that the coin was up 71% after Sherman "suggested it could replace Dogecoin,"
The tweet from Greenspan was picked up by Miko Matsumura, a venture capitalist and advisor to Celsius Network (CEL), who jokingly said that "Brad Sherman is running a pump and dump group from the floor of congress."
Brad Sherman is running a pump and dump group from the floor of congress. https://t.co/19SuHaiQKz

— Miko (@mikojava) December 9, 2021
And while the prices of these obscure and little-known meme coins jumped, history has shown that things can turn around quickly.
At the time of writing, the recently-hot memecoin shiba inu (SHIB) remains down by nearly 60% from its peak a little more than a month ago, while the older dogecoin (DOGE) is down by 75% from its all-time high in May.
Meanwhile, another example from more recent times is the meme-like squid game (SQUID) token inspired by the popular Netflix series with the same name. The token has seen a near-total collapse from its highs of over USD 500 to less than USD 0.1 today, following the allegations that the project was a scam and a rug pull.
____
Learn more:
– Watch: 6 Crypto CEOs Testify About Threshold Issues, Bitcoin Mining, and More
– US Senate Demands Answers From Stablecoin Issuers, Expresses 'Concerns'

– CIA Running a 'Number of' Active Crypto Projects, Director Claims
– SHIB Nears Top 10, Trading Volumes and Questions Arise

– Are GameStop-Style Surges In Crypto Any Different From Old Pumps & Dumps?
– Researchers Found a Way to Catch Altcoin Pumpers and Dumpers Early
---