Uber Says "Maybe" & "No" To Bitcoin, Yellen On Crypto Crime + More News
Get your daily, bite-sized digest of cryptoasset and blockchain-related news – investigating the stories flying under the radar of today's crypto news.
____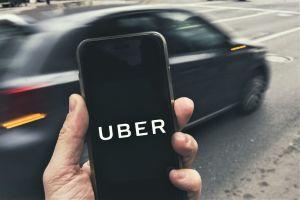 Bitcoin news
Uber has "quickly dismissed" the idea of buying bitcoin (BTC) with the cash on its balance sheet, because the company is "going to keep our cash safe," CEO Dara Khosrowshahi told CNBC. However, he didn't rule out the possibility of Uber eventually accepting cryptocurrencies as payment. The company also reported declining revenue in the fourth quarter today.
Regulation news
New American Treasury Secretary Janet Yellen has said that she understands the "promise of […] cryptocurrencies," but has repeated claims that they are used to launder money for narcotics gangs. Yellen made the remarks at a financial industry innovation policy meeting, per a press release, where she said, "Cryptocurrencies have been used to launder the profits of online drug traffickers. They've been a tool to finance terrorism." She added that illegal crypto use was a "growing problem." Yellen last month spooked the sector with similar remarks about her crypto-related "concerns," later clarifying that crypto has "benefits."
Investments news
A Russian former backer of Telegram's failed crypto and blockchain project TON is set to make an investment in the chat app operator. In an interview with Russkiy Norm, Yuri Milner, an Israeli-Russian millionaire and the co-founder of the DST Global investment group, said he was preparing to make the investment. Milner has previously backed social networks such as Facebook and its Russian equivalent, VKontakte, and said he was to make a "direct investment" in the firm. Telegram is fronted by the "Russian Mark Zuckerberg" Pavel Durov. Milner did not reveal the size of his investment, but opined that the TON project had been a "missed opportunity."
Balancer Labs said that Three Arrows Capital and DeFiance Capital have made a combined investment of USD 5m in the Balancer protocol, joining recent investors Pantera Capital and Alameda Research via a direct purchase of BAL tokens from the Balancer Labs treasury. This brings the size of the current rolling Series A round to USD 12m, they added.
Kraken said it "is supporting the launch" of Kraken Ventures, a global investment operation that aims to invest in early-stage cryptocurrency and fintech startups. Portfolio companies will receive investments that range between USD 250,000 – USD 3m, they said.
Compute North, a provider of infrastructure for clients in the blockchain, cryptocurrency mining and the high-performance computing space, said it has closed its next growth capital round of USD 25m in debt financing and equity to expand capacity and enable further growth. With more than 920 PH/s under management, the company expects to see that nearly double with the upcoming development, Compute North said in an emailed press release.
Crypto adoption news
Cobalt, a provider of risk and settlement infrastructure, said it has partnered with EPAM Systems, a provider of digital platform engineering and development services, to create an institutional-grade FIX gateway for the digital asset markets—providing connectivity to over 50 digital asset exchanges and market makers.
NFTs news
Microsoft and Enjin (ENJ) said they've launched customisable non-fungible tokens (NFTs) compatible with the popular game Minecraft. The NFTs can be earned through the Azure Space Mystery, an educational, interactive space exploration game that utilizes the Microsoft Learn platform and aims to champion women in science and technology, according to an emailed press release.
M&A news
Bitso, a Latin American-based crypto exchange, said it has acquired Quedex, a regulated, Europe-based crypto derivatives trading platform. This acquisition will integrate Quedex's team and trading technology, as Bitso continues to expand throughout Latin America and globally, they added.
Airdrops news
UMA said it will be airdropping a new incentivization mechanism called a "KPI option" to a curated list of addresses in DeFi. The Risk Labs foundation has allotted UMA 2m (USD 58m) for this purpose. Compared to a typical airdrop, KPI options are synthetic tokens that will pay out more rewards as the core KPI of the protocol grows, they said.
CBDCs news
An Argentinian governor has talked up the potential issuance of a central bank digital currency (CBDC) or local government-operated digital token. Per Infobae, the Catamarca governor Raúl Jalil has drawn up a draft proposal that suggests the creation of a regulatory framework for the nation's fintech sector. Jalil's document also contains details of how a digital peso – or a state or local government-backed "cryptoasset" – could help create "investment opportunities" in the wake of the coronavirus pandemic.
Career news
Valour, a Switzerland-based issuer of investment products, appointed former HSBC Private Banking Global Head of Innovation, Diana Biggs, as CEO. In her new role, Biggs will lead the company's expansion, following the recent launch of Bitcoin Zero, Valour's Bitcoin exchange traded product that comes with zero management fees, the company said.
---