Twitter CEO Just Promoted This Hardware Wallet to 4 Million Followers
Twitter's bitcoin-friendly CEO Jack Dorsey is making headlines in the cryptoverse again after he tweeted out his public support for the Trezor hardware wallet, saying he paid for it using bitcoin with a payment app called Cash App.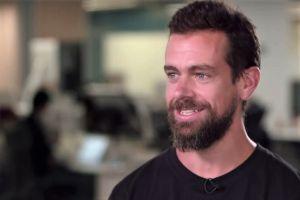 Cash App is a subsidiary of the payment provider Square, a company that was co-founded by Dorsey, and where he remains a large shareholder. Trezor is widely considered the original bitcoin hardware wallet, and has no known affiliation with Dorsey.
He did not elaborate on his choice, only hinting that the fact that firmware of Ledger, one the main competitors of Trezor, is not open source, was potentially the reason of this purchase. According to previous statements by Ledger, most parts of their firmware will be open source in the unspecified future.
Moreover, a bit earlier, Dorsey, who has 4.15 million followers on Twitter, once again (un)intentionally endorsed Casa Node, a plug-and-play solution for running a Bitcoin and Lightning Network node, when he tweeted a screenshot of supposedly his smartphone that showed he spent some time with Casa. Despite Dorsey revealed that he got the Casa Node in an earlier tweet on March 1, this new endorsement prompted another wave of enthusiasm in the cryptoverse.
Dorsey did not specify which Trezor model he bought. SatoshiLabs, the company behind hardware manufacturer Trezor, has recently announced the priciest hardware wallet in the market.
Meanwhile, Marek Palatinus, the CEO of SatoshiLabs told Cryptonews.com in December that the company is working on Lightning Network and Liquid support in Trezor.
"Furthermore, we are working on allowing the usage of SD cards with Trezor Model T to protect the encrypted passwords and files of our users. Additionally, security innovations are coming for those who want more - recovery seed splitting for additional safety of funds," he added.
As reported in January, Ledger has launched its next generation hardware wallet Ledger Nano X, that comes with support for mobile devices, while replacing the old micro USB cable that was necessary to plug in to validate transactions, with a wireless Bluetooth connection.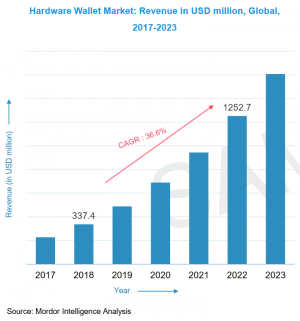 Dorsey "maxed out" BTC buying limit
Also, in a recent The Tales from the Crypt podcast, Dorsey revealed more about just how positively he views bitcoin, saying he recently "maxed out" his weekly bitcoin buying limit on the Cash App. That limit is currently USD 10,000 per week.
Although Dorsey has repeatedly refused to reveal how much he holds in bitcoin, one time just replying that he has "enough," he did tell the show host about his view of the Stacking Satoshis movement – a movement of people who prefer to buy small amounts of bitcoin over long periods of time:
"I saw that on Twitter… I thought that was awesome. I would have participated but I already exceeded my limit on the Cash App so I can't purchase any more," the tech billionaire explained.
Twitter's CEO is a well-known fan of bitcoin, having previously expressed his support for the idea of a bitcoin tipping functionality for Twitter. According to Dorsey, there is "a pretty active conversation within the company" and that they want to be "smart about it."
However, a Twitter spokesperson later told Cryptonews.com that the company had "no plans to integrate it" at the time.
Moreover, Dorsey is known to be skeptical towards other crypto projects, arguing in an earlier tweet that: "Bitcoin is resilient. Bitcoin is principled. Bitcoin is native to internet ideals. And it's a great brand."
---