TrustSwap First Anniversary and Road to Decentraland
Disclosure: Crypto is a high-risk asset class. This article is provided for informational purposes and does not constitute investment advice. By using this website, you agree to our terms and conditions. We may utilise affiliate links within our content, and receive commission.
Disclaimer: The text below is a press release that was not written by Cryptonews.com.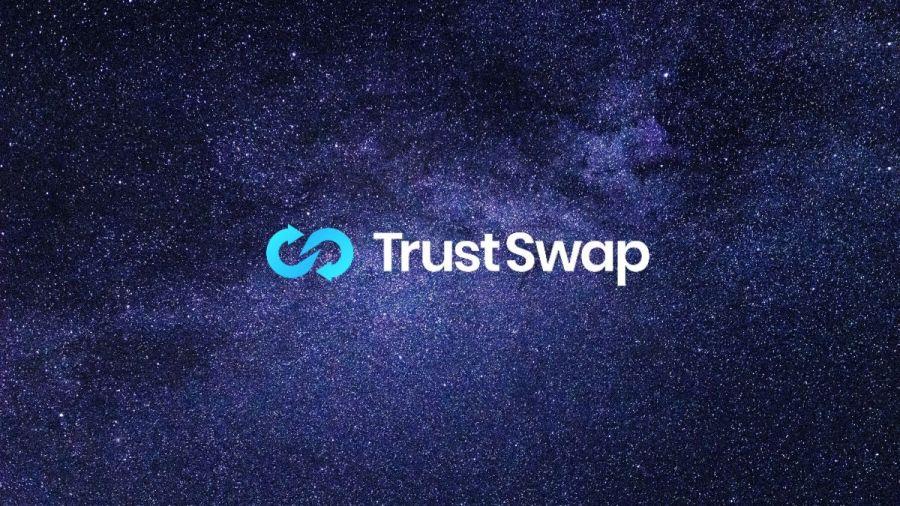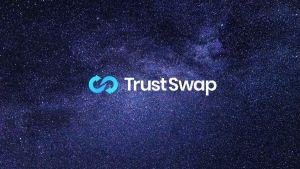 Trustswap, one of the most interesting projects in the crypto space in recent years, ushers in its one-year birthday!! Just before the big event announcement, here is a quick update on their achievements in the last twelve months.
The Inception
Looking back from June 2020, Trustswap has come a long way in such a short time, with many "I can't believe this didn't already exist!" moments in the DeFi ecosystem. It all began with SmartSwap, the first easy-to-use smart contract that allows the exchange of digital assets in a trustless way without having to pay escrow fees to a middle man.
Jeff Kirdeikis, TrustSwap founder and CEO, and his team are ardent believers in the concept of decentralization – with a core mission of supporting the ease-of-use, security and global adoption of cryptocurrencies and blockchain technology. They launched the $SWAP token on July 9th, 2020 in an IDO that sold out in under one minute to create a community of like-minded people.
Smart Launch Toolkit
Few months after their launch, TrustSwap expanded their smart contract tool kit to include innovative applications for SmartLocks, Mint, Farming Pools, Vesting Portals, blockchain-based messaging, and more.
TrustSwap Launchpad
Staking was introduced in September 2020 on TrustSwap.org to reward the community, and the TrustSwap Launchpad came soon after – the first of its kind that offer guaranteed allocations to eligible stakers through a comfortable 12–24 hr application window with no need for gas wars.
Since then, TrustSwap has launched two dozen projects, such as Yield App, Sekuritance, TokenPlace, Ledgerscore, Verso, DCTDAO and many more, that have collectively raised over 25M USD on their launchpad.
Trustless Token Locks
TrustSwap acquired its largest competitor at the time, Team Finance, relaunched it as SmartLocks with multi chain support for ERC20, BSC and Avalanche tokens. SmartLocks has gone on to secure over 1.5 Billion USD in Total Lock Value (TVL).
Incubator Program
After expanding its launchpad services to the Avalanche Network in March 2021 to ensure easy generation, locking and distribution of new tokens with fully audited and secure smart contracts, TrustSwap had its first launchpad, Verso Finance, on the Avalanche Network.
Verso Finance, along with DCTDAO became successful projects out of the TrustSwap Incubator Program. The Incubator program offers top-tier projects professional support with marketing, project management, business development and everything they need to navigate the complex token launch process.
Also in April 2020, TrustSwap became an official partner of the Eden Reforestation Project with the aim to help Eden plant 1 million trees by 2022.
Mint
In June 2021, TrustSwap introduced Mint, a free, one-of-a-kind token generator allowing new token creation with no coding required. The development and code audits of smart contracts originally before Mint, cost tens of thousands of dollars. This is a move that further validates their mission of supporting the ease-of-use and global adoption of blockchain technology. Mint is available for free on the ERC20 and Binance Smart Chain with an awesome set of customization features such as inflation/deflation, burn, rebase, and more.
The Crypto App
TrustSwap announced the acquisition of one of the most downloaded cryptocurrency portfolio management app on the market, The Crypto App. With a lot of useful features such as price alerts, news module, portfolio tracker, and home screen widgets, it offers a lot of opportunities for their $SWAP stakers and launchpad projects.
Swappable (Coming Soon)
With NFTs gaining more popularity, TrustSwap has plans to create their own NFT marketplace. Swappable will be one of the first NFT marketplaces that offers the lowest fees for buying and selling NFTs and also pay fees back to the community. The very last preparations are being carried out to launch the marketplace this July, their anniversary month.
The Big Announcement
On July the 9th at 15:00 UTC, TrustSwap will celebrate its first anniversary in style with the Grand Opening of the TrustSwap HQ in Decentraland! To mark this grand occasion of a fantastic first year, they are opening the official TrustSwap virtual headquarters in Decentraland and would love for their community to come and share the celebration with them!
Decentraland is a virtual blockchain-based 'metaverse' (powered by the MANA token) where you can explore, play, meet up with friends, and participate in fun activities and events.
The TrustSwap virtual headquarters is located in Crypto Valley next to some of the biggest names in the cryptocurrency space such as Binance, Polygon, and CoinGecko.
As a participant in the event, you will get the chance to claim a POAP (proof-of-attendance protocol) NFT badge and a free TrustSwap Cap NFT which is wearable by your avatar in Decentraland! The TrustSwap community will get to participate in token giveaways ranging between 500 USD and 1000 USD per winner, from not only TrustSwap but also their launchpad projects including LedgerScore, Yield.App, Sekuritance, Verso, TokenPlace, and DCTDAO! Also, TrustSwap top stakers get wearable NFT Hoodies.
Click here to RSVP for the event, and exact coordinate will follow. Also, keep an eye out on their Twitter account as more details will be announced. Say a happy birthday to TrustSwap!!
{no_ads}
---