Tron Prices Rocked After Sun Postpones Buffett Lunch Meeting (UPDATED)
Tron prices have tumbled after the cryptocurrency's foundation announced its founder Justin Sun had postponed a much-anticipated lunch meeting with one of the richest man in the world, prominent investor and Bitcoin skeptic, Warren Buffett. (Updated on 05:40 UTC, July 24: Updates in bold).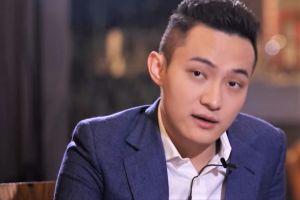 Day-on-day Tron prices were down by almost 14% at the time of writing (10:31 UTC), trimming its weekly gains to almost zero. For the context, other major coins from the top 10 by market capitalization are registering up to 6% losses today.
Tron price weekly chart: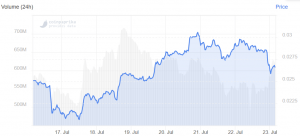 The foundation stated that "lunch and press conferences" had been put on hold after Sun had "fallen ill with kidney stones." Tron confirmed that Buffett and Sun had "agreed to reschedule at a later date."
The lunch meeting with Buffett had been slated for July 25, and was organized after Sun paid USD 4.6 million at a charity auction.
Meanwhile, an unsourced and unconfirmed report in Chinese media speculated that Sun postponed the lunch because he's not able to leave China due to various accusations, including illegal fundraising via Tron. Sun has responded via his Weibo account to deny the allegations made by the 21st Century Business Herald. "The illegal fundraise accusation is wrong. Tron complied with regulators and refunded investors on Sept. 20 in 2017, immediately after the order [of a ban on initial coin offerings] from seven ministries in China," according to a translation provided by Coindesk. Sun and Tron were not available for immediate comment.
However, later, Sun posted a video and a picture of him showing that he's in San Francisco at the moment.
Sun had hoped to bring along a host of leading international figures in the cryptocurrency industry, including executives from eToro, Binance, Circle and Huobi, as well as Litecoin founder Charlie Lee.
Sun had also tweeted an invitation to American President Donald Trump after the latter criticized Facebook's Libra project and Bitcoin in a Twitter outburst earlier this month.
Buffett is a known skeptic on all things cryptocurrency-related, but Sun had stated he believes he can change the billionaire's stance on the matter.
---