Justin Sun Admits His Lunch With Buffett is Not Sponsored by Crypto
Justin Sun, founder of Tron (TRX), won the Warren Buffett charity lunch auction using money of BitTorrent, which "has nothing to do with cryptocurrency."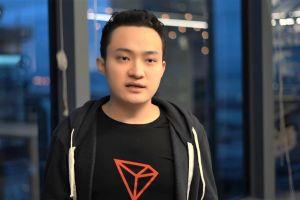 "We paid from the BitTorrent [income], which is our company based in San Francisco. Most of the money is related to our ads revenue from the BitTorrent clients and it has nothing to do with cryptocurrency," Sun, who is also the CEO of BitTorrent, said in an interview with Yahoo Finance. Tron acquired BitTorrent for reportedly USD 140 million in 2018 and in 2019 both companies launched the BitTorrent token (BTT) in an attempt to tokenize popular file sharing protocol.
As reported earlier in June, the winning bid of USD 4.57 million is one-third higher that the previous record and, a usual, will benefit the Glide Foundation, a charity in San Francisco's Tenderloin district that serves the poor, homeless or those battling substance abuse.
The Tron Founder said yesterday that the date and location of the lunch have been confirmed but did not reveal more details. According to previous reports, the lunch should take place at the Smith & Wollensky steakhouse in midtown Manhattan.
Also, Justin Sun is yet to announce other seven participants who will join him in the meeting with one of the richest man in the world, prominent investor, who once called Bitcoin "probably rat poison squared" and recently said that it's "a gambling device".
Meanwhile, in the interview with Yahoo Finance, Sun also said that "it might be unrealistic to convince Warren Buffett, just in three hours, to buy cryptocurrencies." According to the Tron founder, they want to show Buffett the recent progress of cryptocurrency and blockchain technology.
He also said he has made "lots of money" by using Buffett's value investing strategy.
"I was an investor in the stock market for a long time and we'll find a lot of things in common between cryptocurrency and stocks," Sun added.
Previously, he pointed out that "even one of the most successful investors of all times can sometimes miss a coming wave," reminding that Buffett has admitted he overpaid for a big investment food giant Kraft Heinz Co., while failing to realize the potential of the likes of Amazon.com Inc., Google and Apple.
Tron, which is the 12th largest coin by market capitalization, is up by 2.7% in the past 24 hours (05:58 UTC), down by 8% in the pas week and up by 22% in the past month.
BTT, the 35th largest coin, went up by more than 3% in the past 24 hours, dropped by almost 12% in the past week, but is still up by 76% in the past month.
---