Top Crypto Gainers & Losers Today - Tornado Cash Crash, Pepe Price Bounces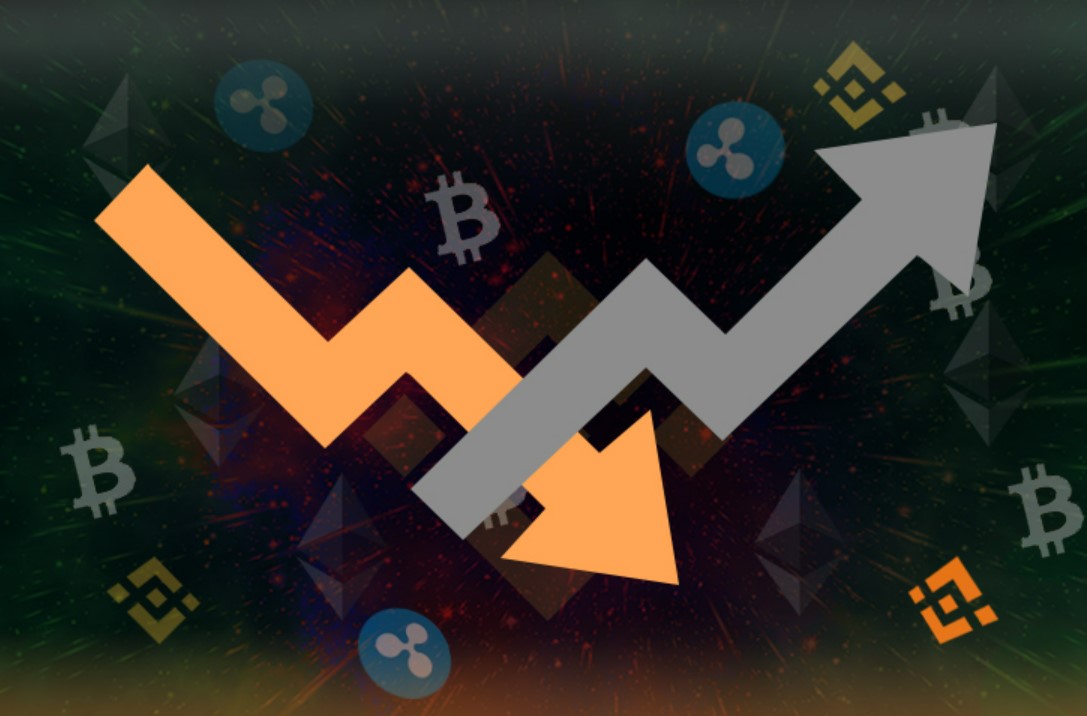 In the dynamic world of cryptocurrencies, prices can fluctuate rapidly, presenting both opportunities and risks for investors.
Today, we delve into the latest updates on the top gainers and losers in the crypto market.
Two notable performers are Tornado Cash (TORN) and Pepe, with Pepe securing the second-highest gainer position on Binance USDT pairs.
Additionally, we'll explore the progress of IDEX, which recently gained attention for its connection to DeeLance and Launchpad, both Web3 coins.
Ecoterra also emerges as a top gainer, having surpassed $4 million in raised funds. Finally, AiDoge impresses with an impressive $11 million milestone.
Let's dive into the details and uncover the intriguing developments in the crypto landscape.
Tornado Cash (TORN): A Closer Look at the Recent Crash
An unidentified attacker or group of attackers effectively took control of the decentralized autonomous organization (DAO) managing the operations and funds of Tornado Cash, a privacy-focused crypto mixer.
The attacker floated a malicious proposal that concealed a code function granting them fake votes within the DAO.
With these votes, they gained control over aspects such as TORN tokens held in the governance contract.
The attacker proceeded to withdraw and sell 10,000 votes as TORN.
It's important to note that this attack does not impact the actual Tornado Cash protocol, which allows users to obscure the movement of funds.
The Tornado Cash community is now proposing to revert the changes made by the attacker.
Additionally, it was observed that the attacker maliciously minted over 1 million torn tokens, valued at over $4 million.
Binance Temporarily Pauses TORN Deposits Amid Tornado Cash Protocol Concerns
The recent events surrounding the Tornado Cash protocol have also affected the price of TORN on the Binance exchange.
In response to the protocol's circumstances, Binance announced a temporary pause on TORN deposits until further notice.
This announcement from Binance adds to the impact on the TORN price, as market participants react to the developments related to the protocol and the security breach.
The temporary halt on TORN deposits reflects the caution and vigilance exercised by Binance in ensuring the safety of its users' funds.
Tornado Cash Price
The current price of Tornado Cash is $4.41, and its trading volume in the last 24 hours amounts to $24,795,228.
Over this period, Tornado Cash has experienced a dip of nearly 35%. It currently holds the #981 rank on CoinMarketCap, with a market cap of $4,851,051.
Most of the downtrend is triggered due to an unidentified attack on Tornado Cash.
– If you are looking for the best meme coins to invest in, click the story at the link –
Pepe Price Soars as it Secures Second-Highest Gainer Position on Binance USDT Pairs
PEPE made its entry into the cryptocurrency market on April 18th and swiftly gained traction and value, positioning itself among the top 50 most-traded cryptocurrencies in 2023.
Unlike the well-known $DOGE meme coin, which took nearly four years to achieve a market capitalization of $1 billion, $PEPE accomplished the same feat in just a little over two weeks after its launch.
Pepe, the popular cryptocurrency, has witnessed a significant price bounce, securing the second-highest gainer position on Binance USDT pairs.
As of today, the live price of Pepe stands at $0.0000017 per (PEPE/USD), with a current market cap of $675.68 million.
The 24-hour trading volume for Pepe is $381.84 million, reflecting strong investor interest.
Pepe has experienced a remarkable over 10% increase in the last 24 hours, indicating a bullish sentiment in the market.
With a circulating supply of 391,790.00B USD, Pepe continues to attract attention as its price and trading volume surge.
From a technical standpoint, Pepe coin is currently finding support around the the$0.000001595 level, which is further reinforced by the 50-day exponential moving average on the hourly timeframe.
Additional selling pressure may be pushing the price down to around $0.000001470. However, support is also expected at this level, as indicated by the rising 50-day exponential moving average.
Looking at the leading indicators, both are still in the bearish zone, but Pepe coin is showing signs of recovery overall.
Today, it is important to monitor the $0.000001470 level, as holding above this level could trigger a bullish move towards $0.000001805, with potential for further upside towards the 0.000002090 level.
Stay tuned for further developments!
DREP Coin Surges as Top Gainer on Binance
DREP coin, an under-the-radar cryptocurrency, has emerged as the top gainer on Binance. Despite being relatively unknown, DREP has caught the attention of market participants with its impressive price surge.
The live price of DREP has experienced a remarkable surge, rising by over 15% in the last 24 hours.
With a current market cap of $19,464,183, DREP has emerged as a promising cryptocurrency, currently ranked at #627 on CoinMarketCap.
With a circulating supply of 48,737,500 DREP coins, this relatively unknown gem is catching the attention of traders and investors.
DREP is a blockchain-based project that aims to revolutionize online advertising and user data management through its decentralized reputation system.
With its recent performance on Binance, DREP has showcased its potential to deliver significant returns to investors and has piqued curiosity within the crypto community.
Binance, CoinW, Bitrue, Bitget, and BingX are among the top cryptocurrency exchanges where DREP can be traded.
As DREP continues to demonstrate strong momentum, it is worth exploring the potential of this rising star in the crypto market.
The Rise of Web3 Coins
Web3 coins like IDEX, DeeLance, and Launchpad are gaining traction in the crypto market. These innovative projects are embracing the principles of Web3 technology, which focuses on decentralization, transparency, and user empowerment.
IDEX on a Rise
IDEX, a decentralized exchange, provides users with a secure and efficient platform for trading various cryptocurrencies. The current price of IDEX is $0.083767, and its trading volume over the past 24 hours is $65,824,158.
In the last 24 hours, IDEX has experienced a nearly 5% increase. It currently holds the #361 ranking on CoinMarketCap, with a market capitalization of $56,447,152.
It has gained popularity thanks to its unique hybrid liquidity system, combining the performance of a centralized exchange's order book with the versatility of automatic market making (AMM) found in decentralized exchanges.
This approach allows IDEX to provide users with optimal spreads and real-time liquidity, minimizing potential losses during trading.
The platform's native token, $IDEX, plays a central role in its ecosystem.
Launchpad ($LPX): Revolutionizing the Web3 Space with Limitless Mechanics
Launchpad is an up-and-coming decentralized exchange that serves as a gateway to the Web3 realm. Web3 represents the third generation of the internet, characterized by increased decentralization, trustlessness, and security.
The project aims to create an intuitive platform offering a range of Web3-based tools, including the native crypto asset $LPX, decentralized finance (DeFi), decentralized applications (dApps), a non-fungible token (NFT) marketplace, and more.
Launchpad fosters collaboration and innovation in the digital domain as a decentralized exchange, providing users with investment opportunities, market insights, and access to exclusive presales and NFT launches.
At press time, 1 $LPX trades at a discounted presale price of $0.0445 USDT with over $546,000 raised from early investors.
Set to be the ultimate web3 hub, now is the time to purchase $LPX before price increases.
DeeLance: Revolutionizing Freelancing
DeeLance is an innovative decentralized freelancing platform that aims to transform the traditional freelance industry.
By leveraging the power of blockchain technology, non-fungible tokens (NFTs), and the metaverse, DeeLance provides a peer-to-peer marketplace where freelancers and clients can connect directly, eliminating the need for intermediaries.
At the core of the platform is the $DLANCE token, which is currently in the presale phase. With impressive traction, the token has already raised over $981,462 and is now available for purchase at a rate of 1 $DLANCE = $0.033 USDT.
This metaverse token opens up a world of possibilities for freelancers and recruiters, offering new opportunities for collaboration and growth.
DeeLance's unique approach and early success position it as a disruptor in the freelance industry.
By combining the benefits of blockchain technology, NFTs, and the metaverse, DeeLance is set to revolutionize how freelancers and clients interact, creating a more efficient and transparent ecosystem for all parties involved.
The crypto market continues to evolve rapidly, offering exciting opportunities for investors. Stay tuned for further updates as we navigate the ever-changing landscape of cryptocurrencies.
---