This is Why Crypto Prices Are Exploding Higher Today? 6 Altcoins to Buy - January 9th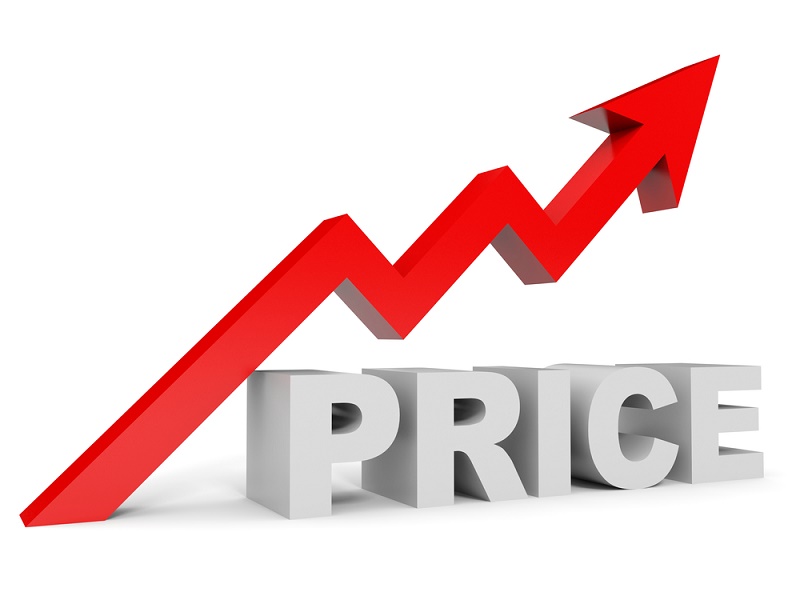 The crypto market beams with hope for recovery as this week's trading leaves the station. Selected altcoins like Cardano (ADA), Solana (SOL), Cosmos (ATOM) and ApeCoin (APE) spiked significantly in double-digits, yet Bitcoin (BTC) and Ethereum (ETH) remain relatively unchanged. The total market capitalization jumped slightly to $852 billion after dropping to $798 billion on January 4.
6 Altcoins to Buy as Crypto Prices Climb
Investors in the crypto market are currently facing some of the hardest decisions to make. 2022 was a disastrous year, to say the least. Investors counted unstoppable losses made worse by rising inflation globally. The need to battle the ballooning inflation left no space for investors to breathe, with most turning to stable securities like government bonds.
Crypto prices lacked the momentum to recover because outflows continuously exceeded inflows. The collapse of Sam Bankman-Fried's FTX exchange worsened the situation, taking the industry years back. It quickly became apparent that a year-end rally was a pipe dream, and investors would rather hope for a recovery in 2023.
As investors make deliberate decisions on the tokens that will constitute their portfolios, they must explore leading crypto projects currently in their presales but with the potential to return massive gains after listing on exchanges.
Dash 2 Trade (D2T): A World-Class Crypto Analytics and Social Trading Platform
A new crypto ecosystem built around the need to help investors make informed decisions in the market is Dash 2 Trade. It is a well-thought crypto project with the potential of curving out a space for itself in the crypto industry in spite of on-chain analytics platforms such as Glassnode, Messari and Santiment.
Dash 2 Trade is coming up as a world-class crypto analytics and social trading platform. The team behind the project comes from Learn2Trade, a renowned trading group that has, over the years, brought together thousands of investors to help them succeed in their careers.
"We want to provide as much value to our users as possible with actionable trading signals, accessible on-chain analysis and all of the trading tools needed to take advantage of opportunities in the market," reads a statement in Dash 2 Trade's whitepaper.
Dash 2 Trade's features have been centered around D2T, a taxless token used by members to access all services available on the platform. Users can settle for the free tier, with no monthly subscription, or upgrade to the starter and premium tiers, where they pay 400 D2T and 1,000 D2T every month.
Dash 2 Trade offers much more than just data analytics - it gives users access to trading signals that provide insight into when to buy and sell in the volatile cryptocurrency market. With a social sentiment and blockchain analysis dashboard, investors can stay up-to-date on the hottest coins around the clock.
And for those who like to take a hands-on approach, the platform even allows you to design and test your own trading strategies.
In the future, an advanced scoring system will help investors quickly evaluate presale cryptocurrencies. Timely listing alerts will let you know when new coins are hitting the exchanges so that you can plan your investments accordingly.
Dash 2 Trades presale is in its final stages, with $14.65 million raised ahead of its first exchange listing on Wednesday, 11 January 2023.
FightOut (FGHT): Incentivizing the Fitness Industry
Move-to-Earn (M2E) platform enthusiasts may want to check out FightOut, an emerging project that aims to bring more people into cryptocurrency through M2E incentives.
With FightOut, users will be rewarded for completing fitness challenges and workouts, which can be tracked using the platform's in-house fitness application. This app allows users to monitor their progress, set goals, and customize their fitness experience.
Unlike other M2E projects like STEPN, FightOut is focused on making it easy and affordable for anyone, especially those in the Web2 space, to get started with Web3. As users engage with the platform and reach their fitness goals, they'll even be able to create and use a digital avatar to access the metaverse.
In addition to its M2E rewards and fitness tracking features, FightOut will also offer a variety of on-demand workout classes and live sessions that can be accessed in the app or at designated FightOut gyms. These workouts will cover a range of styles, including strength training, high-intensity interval training (HiiT), yoga, meditation, boxing, and more.
FightOut's presale has raised $2.78 million, selling 1 FGHT token for 0.0166 USDT. The team allows a 50% discount for purchases before a $5 million threshold.
C+Charge (CCHG): Democratizing the Carbon Credit Industry
The carbon credit industry is projected to be worth $2.4 trillion in 2027 and is historically dominated by large corporations such as Tesla. Carbon credits are earned by companies that meet certain emission standards and can be traded on an open market.
However, individuals who drive electric vehicles (EVs) have yet to previously have the opportunity to participate in this lucrative industry, despite their efforts to contribute to a cleaner planet.
C+Charge is a new protocol that aims to change this by allowing EV drivers to earn carbon credits every time they use CCHG at charging stations, thereby democratizing the carbon credit industry.
C+Charge is introducing a mobile app at the center of its ecosystem. In addition to handling payments, the app will manage various activities related to charging vehicles, such as tracking carbon credits, providing payment options, locating charging stations, and displaying real-time wait times for chargers.
The C+Charge presale is currently underway, with $105k raised so far. Investors can purchase 1 CCHG token for 0.013 USDT.
RobotEra (TARO): Connecting Metaverse Worlds
Play-to-Earn (P2P) projects have struggled to attract gamers in the past few months. However, the team backing RobotEra believes it has what it takes to bring the masses to crypto using simple but effective solutions.
This is a Sandbox-style project, working toward a metaverse world with various assets as part of the world. Users can purchase robot NFTs used as characters in the virtual world.
RobotEra ecosystem provides access to theme parks, concerts, art galleries, and much more. Users will also be free to create, explore, share and trade in the in-house economy supported by numerous NFT communities.
RobotEra's ecosystem incorporates elements of play-to-earn to ensure users have multiple avenues to generate revenue when performing tasks in the metaverse. TARO's presale is selling out fast, with $691k raised ahead of its initial listing.
Tamadoge (TAMA): Bringing Utility to The Meme Coin Sector
Tamadoge is an upcoming dog-themed crypto project built on Ethereum's blockchain and designed to be used as a currency in the world of Tamagotchi-style virtual pets called "Tamadoges."
Players can purchase Tamadoges with TAMA or use the coins to purchase in-game items, such as clothing and accessories for their virtual pet.
Holding TAMA tokens allows access to exclusive Non-Fungible Tokens (NFTs) and special bonuses, which help users progress more quickly and earn additional rewards while playing Tamadoge's games.
Related Articles:
---