These Coins Have Been Rallying During the FTX Crypto Crash – Here's Why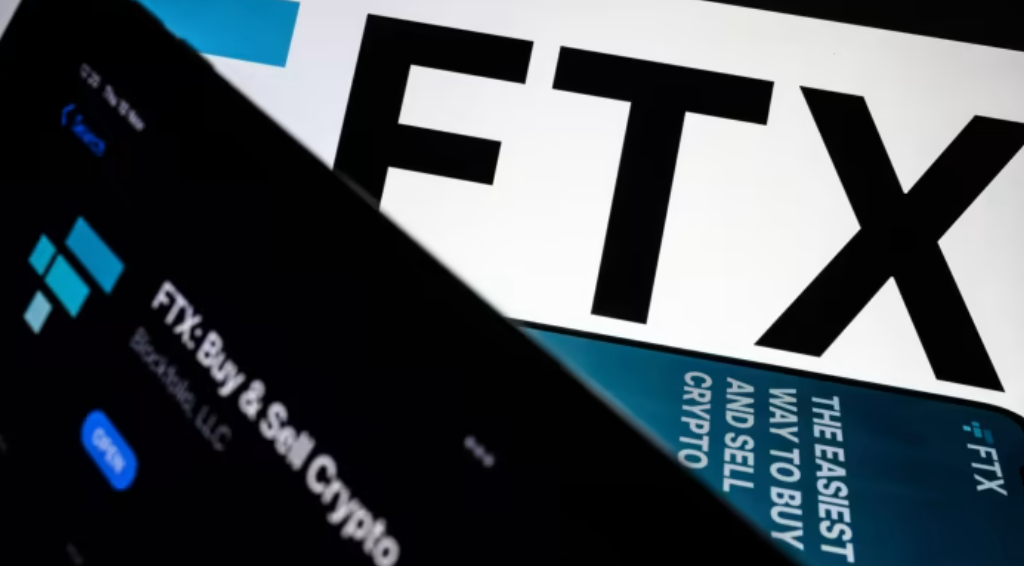 Cryptocurrency prices plummeted amid reports of FTX's bankruptcy. During the last week, there was a precipitous drop in cryptocurrency prices after news broke that FTX had filed for bankruptcy. As a result, numerous crypto firms are now unstable, and broad skepticism of the technology has been sown.
Sam Bankman-Fried, a cryptocurrency billionaire, went from industry hero to villain in the span of a week, losing the vast majority of his fortune when his $32 billion company went bankrupt and drawing the scrutiny of the SEC and DOJ.
Mr. Bankman-empire Fried's crumbled last week when a run on deposits left his crypto exchange, FTX, with an $8 billion shortfall, prompting the firm to file for bankruptcy. He had been compared to financial tycoons like John Pierpont Morgan and Warren Buffett.
Mr. Bankman-Fried, 30, has not said much publicly in the last week outside of a few tweets, comments to colleagues, and random texts to reporters. Numerous regrets for FTX's demise were expressed in the interview he gave on Sunday.
However, he was reluctant to elaborate on the most pressing issues surrounding him, including whether or not FTX inappropriately utilized billions of dollars in customer funds to prop up Alameda Research, a trading firm he co-founded.
Both the DOJ and the SEC are investigating the nature of that connection. Mr. Bankman-Fried stated that Alameda had built up a sizable "margin position" on FTX, which essentially means that it had borrowed money from the exchange.
As a result, the FTT price has plummeted by more than 93% in the last week.
FTT Price & Tokenomics
The current FTX Token price is $1.61, and the 24-hour trading volume is $137 million. FTX Token has increased by over 2% in the last 24 hours. CoinMarketCap now ranks #209, with a live market cap of $529 million. It has 328,895,112 FTT coins in circulation and a maximum supply of 352,170,015 FTT coins.
3 Coins to Buy the Dip
Despite the ongoing fear, uncertainty, and doubt (FUD) that has caused a sharp drop in the crypto market, there are few coins on presale that may offer attractive opportunities.
Let us take a look.
Dash 2 Trade (D2T)
The D2T presale's second stage has already sold out, raising $5.16 million in just over two weeks. Dash 2 Trade is a concept developed by Learn 2 Trade, a hugely popular trading signal company, that will be launched in the first quarter of 2023. The platform's goal is to provide investors with market-driven insights to help them make informed decisions.
D2T offers trading signals, social analytics, and even market sentiment analysis to enhance the trading experience. According to the development team, Dash 2 Trade aspires to be the Bloomberg trading terminal for cryptocurrencies. The platform also includes automation and backtesting capabilities for automating trading processes and optimizing all trading methods.
Dash 2 Trade includes a notification service that notifies investors of all new coin listings on centralized exchanges, giving them access to information that was previously only available to elite investors. With so much potential, it's no surprise that D2T presale numbers have been phenomenal. Already, the digital currency has raised more than $6.2 million ($6,244,085).
IMPT
By putting carbon credits on the chain, IMPT's team is making the world of carbon credits much more efficient than ever before.
The carbon credit system was previously extremely opaque; it was only applicable to businesses, and trading with them was inefficient and archaic.
Carbon credits can be traded on the blockchain as NFTs 24 hours a day, 7 days a week. According to Broadridge Financial Solutions, the carbon credit market will likely exceed $50 billion by 2030, while the ESG industry will likely exceed $30 trillion.
Over 25,000 businesses have already signed up for the IMPT shopping platform, including industry heavyweights like Microsoft, River Island, Amazon, and Samsung. With this, the IMPT presale has now raised $12 million and is quickly selling out. The IMPT token's price has risen with each stage of the presale to $0.023.
Calvaria (RIA)
Calvaria, a new cryptocurrency gaming project, is poised to take the industry by storm and become one of the top play-to-earn games on the market. Calvaria developers discovered two significant barriers to widespread Web3 gaming adoption. While investors see the potential of Web3 games, players do not.
Calvaria's presale, which is already in stage 4 of 10 and close to the $1.7 million mark, continues to accelerate. Investors are flocking to the rapidly expanding GameFi project as the price of the native RIA token rises significantly at each presale stage.
Tokens cost $0.025 each in stage 4, but by stage 5, the price has risen to $0.03, and tokens cost $0.055 in stage 10.
---