'The Reckoning' & 'The Best Time' to Enter Bitcoin Mining as Firms Diversify Amid Bear Market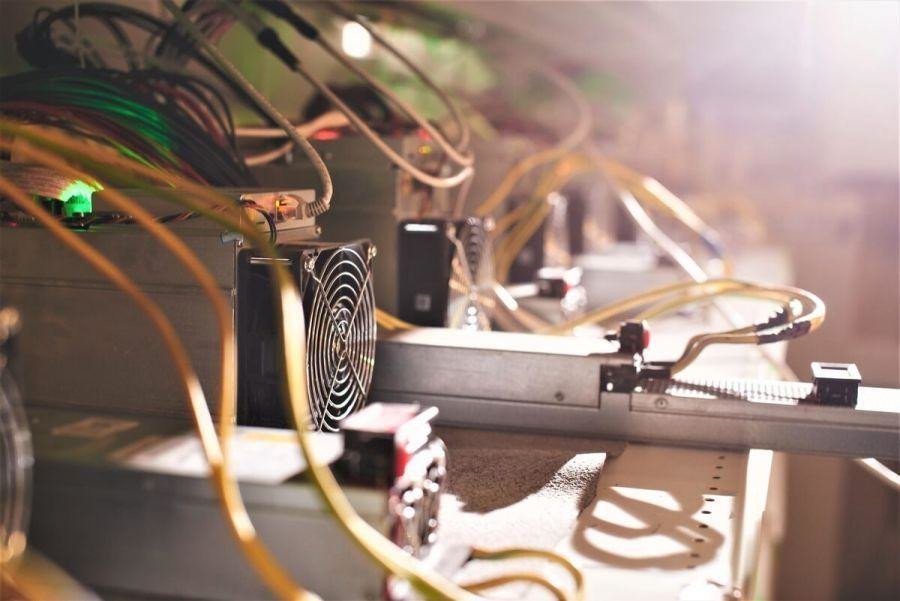 Some Bitcoin (BTC) and crypto miners are working to diversify their operations amid the bear market, trying to gain revenue streams unrelated to mining. At the same time, the current market reveals "who has been conservative and who has been 'apeing' in," panelists at a mining discussion agreed.
Speaking in the online panel discussion hosted by European digital asset investment firm CoinShares on Wednesday, Sue Ennis, Vice President (VP) of Corporate Development at Hut 8 Mining, said her firm had already taken steps to diversify its revenue streams ahead of the bear market.
The firm has taken steps such as employing yield generation strategies on BTC it holds in its inventory, earning "anywhere from 2% to 4% on about 2,000 bitcoin [USD 42m] held in inventory, which was great," per the VP.
In addition, Ennis said the mining firm has secured revenue streams from datacenter customers unrelated to mining through five datacenters it procured.
"That deal came with 400 existing enterprise customers," she said, adding that this has helped the firm earn higher returns on its invested capital while diversifying its revenue streams away from only mining BTC.
Market entering 'the reckoning'
Commenting on how the current bear market is affecting miners, Chris Bendiksen, Bitcoin Research Lead at CoinShares, said we are now entering "the reckoning" where it's going to be very clear "who has been conservative and who has been 'apeing' in" to mining.
"You really need to take a long-term view on this, and not get super excited just because prices are ripping or mining is hyper profitable. You have to kind of look at some averages, and see whether or not you can tackle the worst of conditions," Bendiksen said.
Amanda Fabiano, Head of Mining at Galaxy Digital, agreed, saying "everyone wants to become a miner in a bull market, but the best time to become a miner is in a bear market."
"Prices are reduced on everything, and you can really build a strategy that lasts," she said.
For example, today, CleanSpark, a Nasdaq-listed BTC miner, announced it has taken over an existing purchase contract for 1,800 Antminer S19 XP mining hardware units.
"We were able to secure the contract at an exceptional price because of our strategic relationships and the unique circumstances that current market conditions have created," CEO Zach Bradford was quoted as saying in the announcement. The firm didn't reveal how much they paid for the hardware.
According to him, their "infrastructure-first approach" has given them "substantial opportunities in the face of ever-changing market conditions."
As Sue Ennis concluded, "a lot of good things happen in bear markets."
"It isn't all doom and gloom and people losing jobs […] if you look at the last bear market, we really had DeFi and NFTs born," she said, while also admitting that bear markets "do serve to flush out the weaker players" so that the stronger ones can survive.
_____
Learn more:
- Bitcoin Miners Under 'Stress'
- Hut 8's 'Ferrari of GPUs' Ready for Ethereum's PoS Move, Miner Open to M&A

- Bitcoin Is Gold 2.0, Says CEO Of Mining Company
- Luxury Apartment Complex in Argentina to Feature a Bitcoin Mining Facility for Residents

- Crypto's Need for Sustainability Standard-Setting Starts Here
- Bitcoin Mining Can Be a Force for Good or Bad, Banning it Doesn't Solve Anything – FTX.US President

- The Compromises and Benefits of Ethereum Switching to a Proof-of-Stake Network
- Bitcoin Mining Efficiency Up 63% in Year, 'Sustainable Electricity Mix' Jumped 59% - Bitcoin Mining Council
---