Thai Central Bank Says Big Businesses Are Already Using its CBDC
Another country has moved a step closer to issuing a central bank digital currency (CBDC), with Thailand's central bank stating that it is "already using" its token "for financial transactions with some big businesses."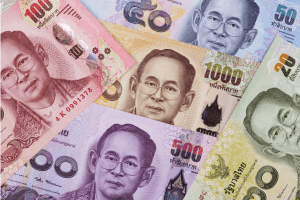 Per Nation Thailand, the Vachira Arromdee, assistant governor of the Bank of Thailand (BOT), stated,
"The central bank is also thinking about expanding use of the cryptocurrency to the general public, but a comprehensive study must be completed before taking such action."
Thailand has been working on a digital fiat for some time, and is now in the third phase of the issuance process.
The BOT also plans to begin using the token in cross-border deals. Vachira claimed that the BOT will begin using its digital token for transactions with the Hong Kong Monetary Authority starting in September this year.
The BOT said that its token will have a "stable" value, and will be underpinned by the country's international reserve.
The assistant governor added that the "broad public use of digital currency via e-wallets is a big issue," meaning that the central bank will "look carefully at the pros and cons" of issuance, "including its impact on financial stability."
Vachira added that the token might "have negative impacts on commercial banks" by "removing the need for" intermediaries in financial transactions.
However, she added that the token "would reduce the cost of financial transactions," and believed that China's own digital yuan project had "not affected the financial system" in the Middle Kingdom.
Neighboring Cambodia also has plans for a nationwide digital token release, with pilots launched earlier this year.
___
Learn more: CBDC Week: Another G7 Country Mulls Joining Digital Fiat Race
---