Tesla Sends Bullish Bitcoin Signal To Global Corporates
Disclosure: Crypto is a high-risk asset class. This article is provided for informational purposes and does not constitute investment advice. By using this website, you agree to our terms and conditions. We may utilise affiliate links within our content, and receive commission.
The bitcoin (BTC)-keen carmaking giant Tesla has sent a bullish signal to the global business community, with its chief financial officer Zachary Kirkhorn claiming that BTC has "long-term" worth and could be used to solve cash liquidity problems.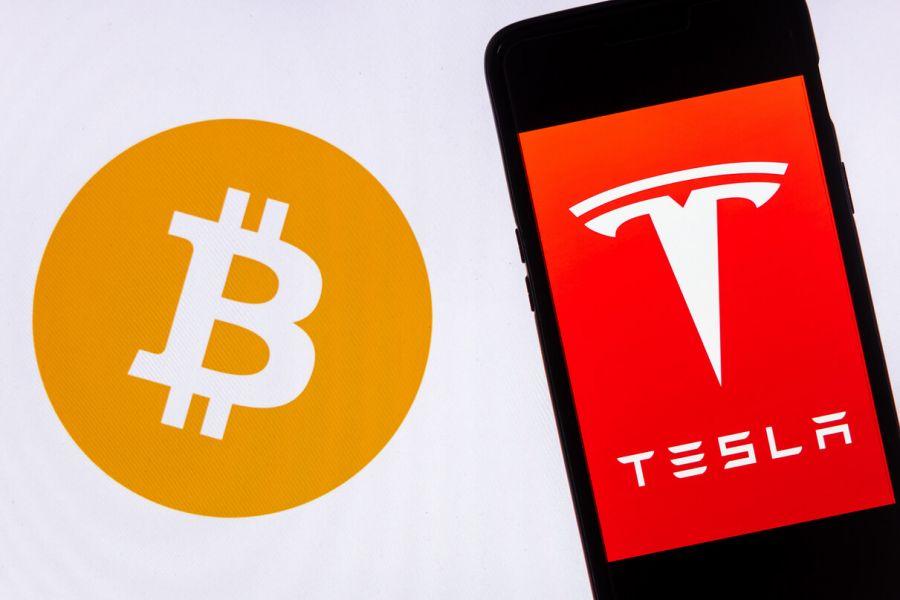 In an earnings call to investors reporting on FY2021 first-quarter results, Tesla confirmed that last month it sold 10% of the BTC holdings it had bought at the start of the year. But the automaker justified the sale, claiming that the firm wants to use BTC to boost its liquidity as and when it needs to.
Kirkhorn, a.k.a. Master of Coin, stated,
"From a corporate treasury perspective, we've been quite pleased with how much liquidity there is in the bitcoin market. Our ability to build our first position happened very quickly. When we [made] the sale in March we also were able to execute on that very quickly. As we think about global liquidity for the business and risk management, being able to get cash in and out of the markets is something that is exceptionally important for us."
The CFO also explained that Tesla's and its CEO Elon Musk's rationale in foraying into the BTC market earlier this year was partially based on the firm's liquidity strategies.
He explained,
"Elon and I were looking for a place to store cash that wasn't being immediately used [to] try to get some level of return on this but also preserve liquidity. […] Being able to access our cash very quickly is super important to us right now. And there aren't many traditional opportunities to do this […] that we could get good feedback on, particularly with yields being so low and without taking on additional risk or sacrificing liquidity."
But bitcoin, he said, has "proven to be a good place to place some of our cash that is not immediately being used" for what he termed "daily operations" or "maybe not needed until the end of the year." In the meantime, the CFO stated, Telsa could hope to "get some return" on its investment.
On social media, some crypto skeptics expressed incredulity at the sale, however, with David Portnoy, the founder of the popular Barstool Sports blog essentially accusing Musk of a pump-and-dump move.
But Musk was quick to rebut the accusation, claiming that Portnoy (who has a history of trolling crypto advocates and personalities such as the Winklevoss twins) had misunderstood the situation.
The Tesla supremo tweeted:
"I have not sold any of my bitcoin. Tesla sold 10% of its holdings essentially to prove liquidity of bitcoin as an alternative to holding cash on [its] balance sheet."
Back on the call, the Tesla CFO said that a "key point" about his firm's "experiences in the digital currency space" was that "there's a lot of reasons to be optimistic here." He added that Tesla was "certainly watching" the markets "very closely" and would continue to "watch how the market develops" and "listening to what our customers are saying" about BTC.
He concluded,
"We do believe long term in the value of bitcoin. So it is our intent to hold what we have long term and continue to accumulate bitcoin from transactions from our customers as they purchase vehicles."
In its Q1 report, Telsa wrote that its quarter-end cash and cash equivalents had "decreased to USD 17.1 billion in Q1, a fact that had been "driven mainly by a net cash outflow of USD 1.2 billion in cryptocurrency (bitcoin) purchases, net debt and finance lease repayments of USD 1.2 billion," and that this had been "partially offset by free cash flow of USD 293 million."
BTC prices in March rose to just under USD 60,000 for much of the month – at the time of the Tesla announcement back in early February, bitcoin was worth under USD 39,000.
At 08:39 UTC, BTC trades at USD 54,677 and is up by 3.5% in a day, trimming its weekly losses to less than 2%.
___
Reactions:
__
__
__
__
___
Learn more:
– Institutions & Retail Compete For Bitcoin – Whose Hands Are Stronger?
– Tesla Developers Help Patch Flaw in Open-source Bitcoin Pay Software
– Potential Buyers Divided on the Wisdom of Spending Bitcoin on a Tesla
– Bitcoin Snowball Is Expected To Hit More Institutions in 2021
– Crypto in 2021: Institutions Prefer Bitcoin, Retail Open to Altcoins
– 'Time To Get Educated': Morgan Stanley Brings BTC Funds To Rich Clients
– Next 2-3 Years 'Should Be a Turning Point for Bitcoin' – Deutsche Bank
– 1,400+ Firms Flock To Learn About Bitcoin, But 'There Is No Playbook'
– Inflation Is Here & Bitcoin Will Hit USD 115K 'Ahead of Target' – Pantera
– Ruffer Reveals Why They Poured GBP 550M in 'Non-Sensical' 'Beast' Bitcoin
– Norwegian Giant Aker Goes Bitcoin, Defends BTC Mining, Eyes Micropayments
---