Terra Founder Do Kwon Having His Bail Conditions Appealed in Montenegrin Court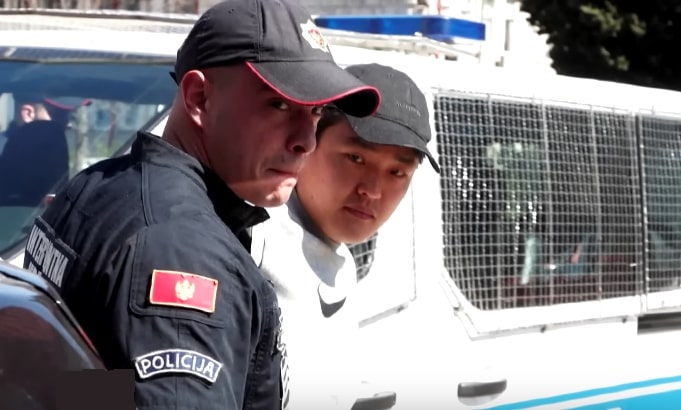 Prosecutors in Montenegro appealed against the bail terms of Terra/LUNA co-founder Do Kwon and chief financial officer Han Chang-Joon.
On Wednesday, the State Prosecutor's Office in the country's capital, Podgorica, filed an official appeal against the decision made by the court on May 12 to grant Kwon and Han a release from detention on bail of €400,000 ($436,000) each.
The duo was also placed under house arrest instead of being taken into custody. They are required to always be available and respond to court summons regularly.
"The case was sent to the High Court in Podgorica for a decision on the appeal," the press release said.
It added that the public would be informed about the outcome of the proceedings once available.
At the time of writing, there were no related announcements published by the Podgorica court following the appeal.
Kwon and Han were accused of forgery by Montenegro prosecutors last month for allegedly using false passports from Belgium and Costa Rica. Using forged documents can be punishable by up to five years in prison.
Both have pleaded not guilty.
Wanted on Three Continents
Montenegro is not the only country aiming a gavel at Kwon, Han, and other executives at Terraform Labs (the company behind Terra). Courts in South Korea, Singapore, and the US are all after them as well.
The United States Securities and Exchange Commission (SEC) accused Kwon and others of knowingly trading unregistered securities.
South Korean prosecutors are also hopeful of bringing Kwon to trial on similar charges.
But Terra's legal team hit out at the SEC, claiming that its charges were baseless and that Terra stablecoins were "currencies," meaning the SEC had no jurisdiction over Terra.
The lawyers, therefore, filed a motion for the charges to be dismissed.
Still cashing out
Last week, it was reported that Kwon "cashed out $2.8 million worth of crypto before being released on bail in Montenegro.
Multiple sources claimed that around $500,000 worth of Tether (USDT) was withdrawn from a wallet widely believed to be Kwon's some seven days prior. Additionally, some 2.39 million Terra Luna Classic (LUNC) coins were withdrawn, also from a Kwon-linked wallet.
Podgorica court documents further showed that Kwon and Han both claimed to have property in South Korea.
That said, South Korean prosecutors consider all of Kwon's funds to be the proceeds of crime. However, they claimed they had failed to freeze all of the CEO's crypto funds.
Seoul is still hopeful of convincing Montenegrin officials to deport Kwon to his native country to face fraud charges.
Meanwhile, in late April, the Seoul Southern District Prosecutors' Office indicted 10 people, including Terra co-founder Daniel Shin on several charges, including violations of capital markets law related to the failed Terra/LUNA project.
Shin's lawyers, however, said that their client left Terraform Labs in 2020 and was, therefore, not involved in the massive 2022 Terra crash.
____
Learn more:
- Terraform Labs Co-founder Do Kwon and CFO Charged with Forgery by Montenegro Prosecutors
- Terra Co-Founder Among Ten Formally Charged in South Korea Following Months-Long Investigation – $185 Million Worth of Assets Frozen

- New Report: Terra Founder Do Kwon Sent Millions of Dollars to Law Firm Before Collapse of Terra – Here's What You Need to Know
- Lawyers Unsure of Fate of Do Kwon's 'Missing $37B' – Will Investors Ever Get Their Money Back?

- Jump Trading Allegedly Supported Terra Before It Collapsed, New SEC Filings Show
- How To Store Cryptocurrency Safely
---