TenX PAY Surges 170% as Cards Go Live in Singapore
PAY, the token created by digital wallet and payment card company TenX, has continued to surge across exchanges this over the past week, and is now up more than 170% over the past 7 days.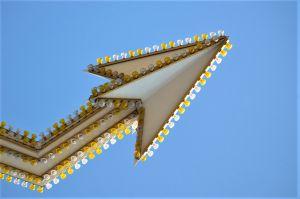 The most recent surge in prices for the PAY token comes after reports last week that TenX has finally been able to roll out working payment cards to the first customers in Singapore. During a livestream last week, co-founder & CEO of TenX, Toby Hoenisch, announced the news by saying "As of today, we have our cards live." However, he refused to say how many cards have been sold, arguing that "this is critical information, after all, our competitors are watching."
PAY saw its largest price gain this past Saturday and Sunday, when the token surged close to 30% both days. Following the sharp increase, prices consolidated somewhat on Monday morning, although it is still up around 25% over the past 24 hours as of press time (UTC 08:20 AM.)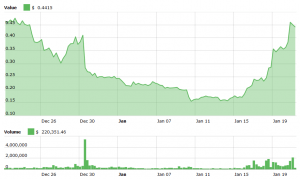 Earlier in January, TenX went through a turbulent period when co-founder and president of the company, Julian Hosp, unexpectedly announced in a video that he was stepping down as president. It is still not known what exactly caused Hosp to step down, but Toby Hoenisch has confirmed that the ex-president remains a shareholder of the company.
Because of the unexpected departure from the company, speculation has been mounting in social media as to what the reason could be. Hosp himself has denied to comment on these speculations, and is according to his personal assistant "currently offline."
---