Tencent, Alibaba Try to Pursue NFT Business – But Not as We Know It
Disclosure: Crypto is a high-risk asset class. This article is provided for informational purposes and does not constitute investment advice. By using this website, you agree to our terms and conditions. We may utilise affiliate links within our content, and receive commission.
Two of China's biggest tech giants have quietly launched their own non-fungible token (NFT) trading platforms in recent weeks – despite the fact that the country's authorities are currently waging an all-out war on crypto.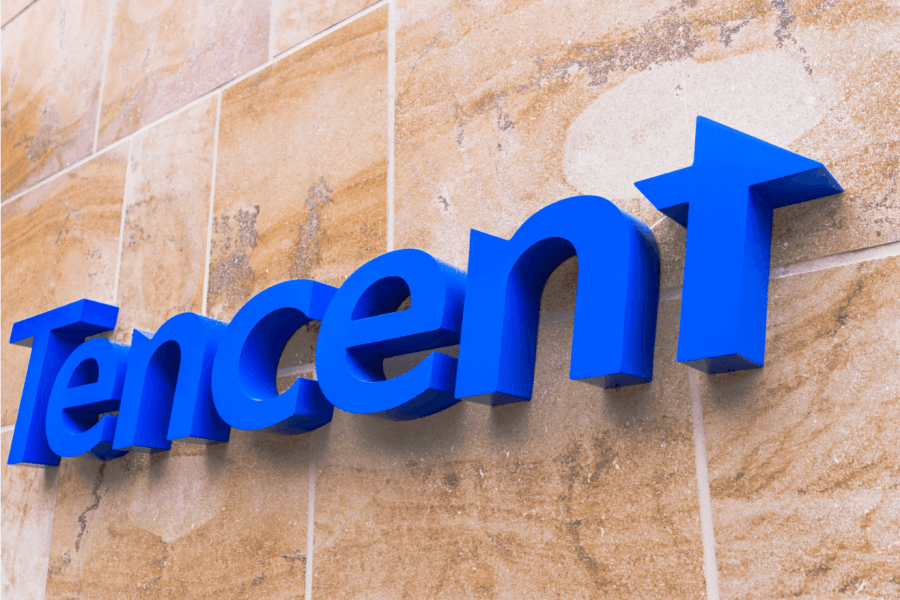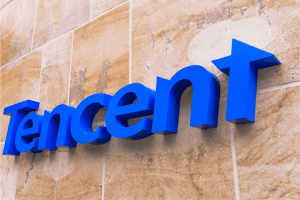 Per The Value, Tencent's Magic Core NFT trading platform has officially launched and is debuting with a special 300-token collection tied in with the talk show title Thirteen Invitations.
Tencent appears to be keen to maximize its entertainment credentials: As well as its tech prowess, the conglomerate is one of China's largest producers of reality and variety TV shows, as well as drama series and pop music.
The tokens are being made available for around USD 1.25 each. The show premiered in 2016, and each season broadcasts 13 episodes, all featuring interviews with filmmakers, musicians, media professionals, artists, writers, entertainers, entrepreneurs, and more.
The 300 NFT items will, at first glance function much the same as tokens on popular networks such as Ethereum (ETH), where they are bought and sold using ETH – but there is a key difference. Rather than using a major, public blockchain protocol, the Tencent NFTs will instead be issued on a private network using points or fiat gateways.
Tencent has claimed that third-party creators will also be able to launch their own NFTs on its network.
The Thirteen Invitations NFTs will feature exclusive audio from the subjects featured in the latest series of the show.
Intriguingly, perhaps, Tencent is thought to have a number of dedicated units devoted to creating other NFT-related products, unrelated to the new platform.
Music will be a major focus for the new platform going forward. Media outlets in China report that an entirely music-based NFT range for the platform is currently in behind-closed-doors testing for the QQ music subsidiary, with blockchain-powered digital albums and merchandise planned to roll out with future Tencent Music Entertainment Group and QQ artist releases.
This is almost identical to the strategy being followed by Alibaba's blockchain subsidiary, the Ant Group. Ant has also unveiled its own NFT platform in recent weeks, also making use of private blockchain protocol technology.
Quite how a secondary market will work with the new paradigm is unclear. It is entirely possible that the tech titans were hoping to operate their platforms on the Ethereum network or another major protocol, but were forced to scale back their plans due to regulatory pressure.
IT Home reported that the Ant Group's NFT debut line, with the Dunhuang Academy (also known as the Dunhuang Fine Arts Research Institute) was released in June, with a number of low-cost items available for Alibaba loyalty points. Secondary market trading was initially permitted, but only on the Ant Group's private blockchain network.
However, the same media outlet reported that Taobao's Xianyu, the Chinese answer to eBay, has since removed a number of NFT items from its virtual shelves, likely to avoid trouble from the government.
Alibaba specified that the NFTs were not intended for "commercial purposes," and distanced itself from "crypto-related" NFT activity.
The Chinese government has sought to crack down on most forms of blockchain technology that do not make use of private networks in the past few years – intensifying its efforts in recent months, despite the fact that it is keen to promote interoperability solutions with globally popular networks.
The government has also been on a mission to reel in the enormous power of China's tech behemoths, with Baidu also caught in a broad-sweeping regulatory crackdown that has sent most major domestic tech stocks tumbling by 15%-20%.
____
Learn more:
– NFT Sector Far from Dead or Even Resting, Exploding Across the Board
– Damien Hirst's NFT Art Project: What We'll Discover When It's Over
– NFTs Are Selling for Millions, But How Do You Tell a Diamond From a Dud?
– Why NFTs Aren't Just for Art and Collectibles
– Consider These Legal Questions Before Spending Millions on NFTs
– NFT Explosion Coming over Next 2 Years & Will Create Jobs, Say Insiders
– Why Would Anyone Buy NFT – A Link To A JPEG File?
– Money Laundering Might Taint NFTs Too, Prepare For Tighter Controls
---