Telcos Trial Blockchain, Fidelity & Bitcoin Mining, UK Mulls CBDC + More News
Get your daily, bite-sized digest of cryptoasset and blockchain-related news – investigating the stories flying under the radar of today's crypto news.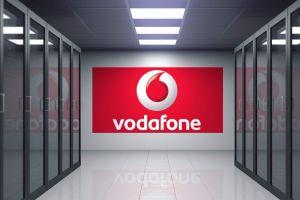 Blockchain news
Mining news
US-based mutual fund giant Fidelity said they have doubled their stake in Canada-based Bitcoin (BTC) mining company Hut 8 to 10.58% in a transaction on June 23. Fidelity added that they have acquired shares "in the ordinary course of business, for investment purposes only" and not with the purpose of controlling Hut 8. The fund giant did not rule out that it might increase this stake further.
CBDC news
The Bank of England is debating digital currency creation, "as it does have huge implications on the nature of payments and society," Bloomberg reported, citing governor Andrew Bailey. He estimated that "in a few years time, we will be heading toward some sort of digital currency."
Legal news
The US Securities and Exchange Commission today charged California-based Abra, a provider of a mobile crypto wallet app, and a related firm in the Philippines for offering and selling security-based swaps to retail investors without registration and for failing to transact those swaps on a registered national exchange. Without admitting or denying the findings in the order, Abra and Plutus Technologies Philippines Corp. agreed to a cease-and-desist order and to pay a combined penalty of USD 150,000. In a parallel action, the Commodity Futures Trading Commission announced a settlement with Abra and Plutus Technologies arising from similar conduct. Both companies are required to pay another USD 150,000 in this case also.
Tax news
South Korean capital gains tax for crypto could be as high as 20% under new proposals from a private members' bill that is set to be heard in the National Assembly. Per Newsway, a proposed amendment to existing tax laws would seek to classify "cryptocurrencies as goods rather than currencies."
Stablecoin news
The Japan Cryptocurrency Business Association (JCBA) industry group has created a stablecoin subcommittee, reports Fisco via Kabutan. The new group comprises some 70 individuals from 39 member companies, including Rakuten and the Monex Group.
Security news
Bitcoin Gold (BTG) confirmed that their network experienced "an extremely long attack chain of over 1300 blocks on July 10" that was thwarted. BTG said they "detected this illicit activity early on and sent alerts to pools and exchanges to protect them; many closed their wallets over a week ago."
On July 11, London-based crypto banking platform Cashaa said that one of their wallets with Blockchain.com was compromised and BTC 336 (USD 3m) stolen. The company said they stopped all their crypto transactions, while their banking services were not interrupted at the time.
---