Taproot, One Of Bitcoin's Biggest Upgrades May Be Coming Next Year
Taproot, one of the most anticipated Bitcoin (BTC) upgrades, and its largest alteration since 2017, expected to improve privacy, scalability, flexibility, and speed of the network - may be coming in a matter of months.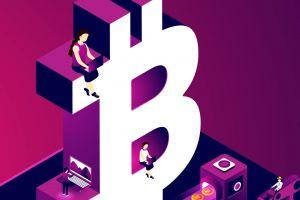 Pierre Rochard, Bitcoin evangelist and strategist at crypto exchange Kraken, suggested that the next year is the one to look forward to for all those waiting to see this protocol upgrade.
Per taprootactivation.com and the corresponding GitHub document, ten of the twelve contacted Bitcoin mining pools have declared support for Taproot, including Poolin, BTC.com, F2Pool, and others. SigmaPool is undecided and there is "no answer" from the Binance Pool. Total hashrate (1 month average) in support of Taproot is 82.05%, states the website.
As previously said, per the Bitcoin Improvement Proposals (BIPs) revealed by developer Pieter Wuille, Taproot is a code change that is designed to increase privacy of the world's number one coin, by making all transactions on the blockchain look the same to outsiders. Therefore, Taproot would also hide Bitcoin users' advanced payments, so that any complex payment would seem like any other, common payment.
This code will be bundled with an upgrade called Schnorr, a soft fork that developers have been working on for a long time, which improves privacy, scalability, and speed. It enables signature data to be merged, thus encoding multiple keys into a single one.
Wuille submitted a "pull request" concerning Schnorr/Taproot in January this year, letting others know that a code change is ready for reviews, discussions, suggestions, etc. In October, Taproots code was merged into Bitcoin core, that is, included in Bitcoin Core's coding library, waiting for the node operators to adopt the new ruleset and then for the upgrade to be activated.
Meanwhile, Bitcoin researcher at major blockchain technology firm Blockstream, Jonas Nick, tweeted a timeline of the Taproot development so far, arguing that the time it took up until this point is "appropriate."
"I think the main topic and development focus in 2021 will be Schnorr and Taproot adoption that is coming to Bitcoin," developer Stepan Snigirev recently told Cryptonews.com. "This will mean a lot of benefits and also a lot of work for software and hardware wallet companies." Snigirev added that the adoption of these two upgrades will facilitate a number of other technology innovations for Bitcoin, such as Lightning, Multisig, and MuSig - with the latter two being embedded in Taproot.
Meanwhile, per a Twitter thread by 'Sebastian', there is a "very small short term negative effect [of Taproot which] is well known," but the improvements "down the road more than outweigh it." He argues that, long term, Taproot benefits Bitcoin's privacy and makes Layer 2 protocols (any protocol built on top of the Bitcoin blockchain) more efficient, thus further improving scalability.
This was a response to a report on the negative impact of Taproot on Bitcoin's privacy by lead developer at block explorer and crypto portfolio tracker Blockchair, Nikita Zhavoronkov. Among the claims, the report stated that there was an increasing reduction in the privacy level with the utilization of multisig P2SH addresses and SegWit. Adding another common address format (P2TR) would make it even worse, he claims.
At pixel time (18:22 UTC), BTC trades at USD 19,089 and is almost unchanged in a day. The price slipped by almost 1% in a week. It rallied by 26% in a month and 153% in a year.
___
Learn more:
Don't Take Your Privacy For Granted As Regulators Get Anxious About Crypto
Crypto Tech In 2021: Focus on Scalability, Privacy and Usability
People Want Data Privacy But Don't Always Know What They're Getting
FinCEN Hits Bitcoin Mixer With USD 60m Fine
---