Taliban Release Arrested Crypto Dealers, Ban Crypto in Afghanistan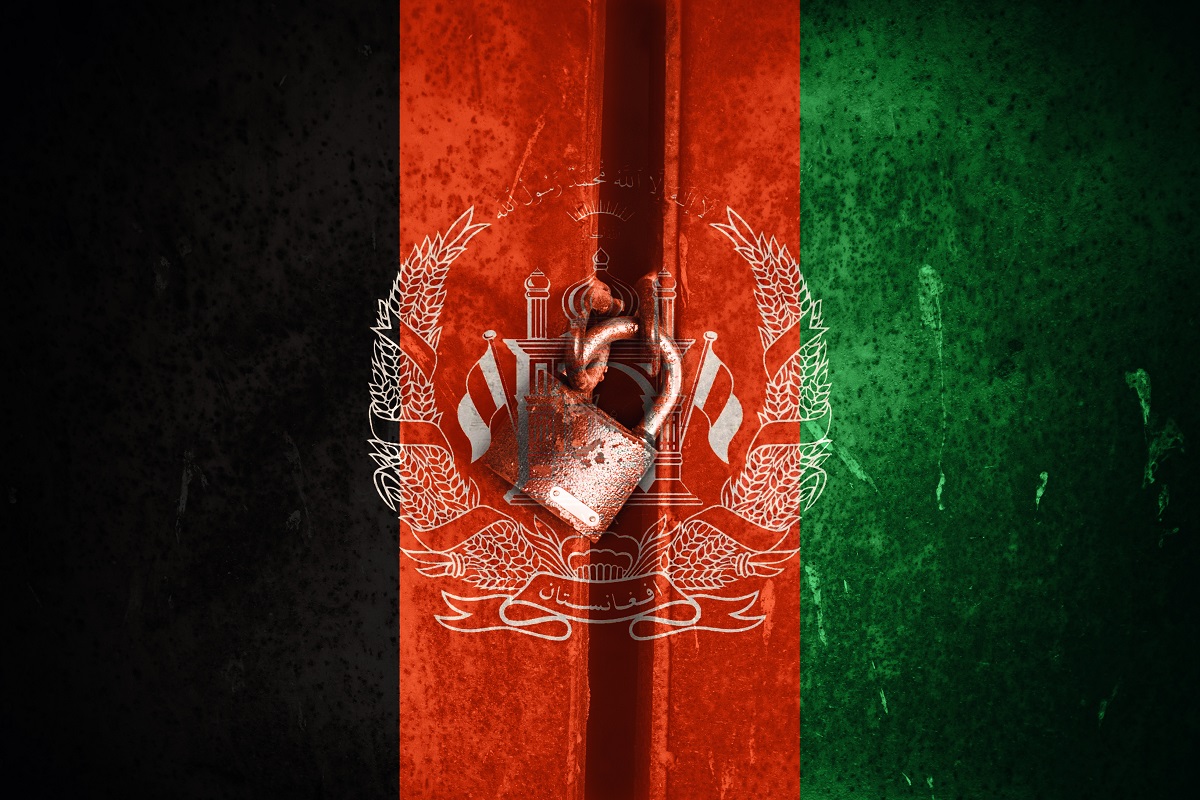 The Taliban has released arrested crypto dealers after around a week in detention but has imposed a nationwide ban on digital assets citing scams and fraud.
On August 14, the Taliban forces raided a total of 16 local crypto exchanges in Herat, the third-largest city of Afghanistan, without prior notice, and arrested the cryptoasset dealers while also closing their businesses, according to reports by local media outlets.
The arrested crypto dealers were released late last week but were asked to cease all operations related to cryptocurrencies, the CEO of one of the local crypto exchanges, who asked to remain anonymous due to security concerns, told Cryptonews.com.
The CEO added that they received no prior warning and had no idea that the Taliban had banned cryptoassets.
"They arrested us to tell us we can't continue our operations," he said.
Meanwhile, local reports claim the Taliban had imposed a ban on crypto three months ago. Sayed Shah Saadat, head of the counter-crime unit of Herat police, said Afghanistan's central bank, Da Afghanistan Bank, asked for measures against the crypto businesses.
"Da Afghanistan's Bank stated in a letter that digital currency trading has caused lots of problems and is scamming people, therefore they should be closed," Saadat reportedly said. "We acted and arrested all the exchangers involved in the business and closed their shops."
It was rumored that the Taliban forces also seized crypto holdings of the arrested crypto dealers. However, the CEO denied this claim.
Herat, Afghanistan's westernmost province near the border with Iran, reportedly hosts four of the six well-known Afghan crypto exchanges.
Aside from Herat, local crypto exchanges are currently resuming their operations in other provinces of Afghanistan, an employee of a Kabul-based local crypto exchange said.
As reported, several local crypto exchanges in Afghanistan tried to go undercover in October last year after the Taliban took control of the country in a bid to avoid attracting their attention. At the time, Sayed, CEO and Founder of a crypto exchange in Kabul, expressed concerns about whether the Taliban would consider cryptoassets as Haram (non-compliant with Sharia Law).
"A lot of Muslim scholars have presented their perspective [Fatwa] on the matter of cryptocurrencies, declaring that it is Halal. But the Taliban may refuse to accept those perspectives," he said.
In Islamic theology, only objects with intrinsic value are tradeable. If a scholar believes cryptoassets have value in and of themselves and are not just speculative currencies with no further use, they would declare them as Halal (compliant with Sharia Law).
Notably, the Taliban has not uniformly presented their perspective on cryptocurrencies and banned them instead, citing the risks of scams and fraud.
Crypto exchanges in Afghanistan incorporate the peer-to-peer (P2P) model, meaning in order to buy or sell crypto, a customer needs to attend in person and wait until all the transactions are processed. The deal takes place using cash and does not require disclosure by any of the parties involved.
In its 2021 Global Crypto Adoption Index, blockchain analysis company Chainalysis ranked Afghanistan 20th out of 154 countries in terms of crypto adoption.
____
Learn more:
- 16 Afghan Exchanges Shut Down
- Afghan Bitcoin Exchanges Go Undercover as Taliban Yet to Announce Its Crypto Policy

- Bitcoin, Crypto Represent Hope and Despair Amid Afghanistan Carnage
- Crypto Derivatives Industry 'Expects' Severe Regulation, Bitcoin's Price to Return to USD 65K - Report

- Coinbase Boss Says Transaction Fee-based Revenue Model Won't Work Long-term
- Brazil's Senate Seeking to Hire Crypto and Blockchain Experts to Advise It on Policy
---