Taiwanese Buy USD 15m Condo In New York with Bitcoin
A New York City-based real estate owner and developer sold a retail condo in Manhattan's Upper East Side for bitcoin (BTC).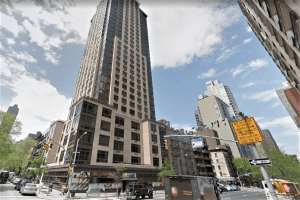 Ben Shaoul, the president of Magnum Real Estate Group, a residential real estate development and management company, has sold a retail condo for USD 15.3 million in bitcoin, The Real Deal reports, citing "a person familiar with the deal." The 11,400-square foot (1,050 sqm) apartment was allegedly bought by a Taiwanese entity, Affluent Silver International LLC, using crypto payments processor Bitpay and Starr. Eric Hedvat, a broker who represented Magnum, is quoted as describing the transactions as a "seamless process."
The classy Upper East Side is known as the home of many of the wealthiest New Yorkers and a number of world-famous sites and institutions. It's no wonder then that an apartment here would cost you an arm and a leg, regardless of the currency you own. However, New York-based real estate professionals are joining the world of increasing adoption of cryptocurrencies, in particular of the most famous crypto, giving the customers one more payment option.
Though the wider adoption of crypto is stunted by its volatility, the article finds its use to be increasing in the real estate industry. This example is far from being the only real estate-for-BTC sale by Magnum, Shaoul, or others in Manhattan or other parts of America for that matter. Magnum's president is quoted as saying two years ago that BTC will be a game changer and that people, already back then, were calling to ask about purchasing an apartment with BTC. Last year, Shaoul went into contract with two buyers of two rental-to-condo units: a 624-square-foot studio with an asking price of USD 875,000, and a 989-square-foot one-bedroom with an asking price of USD 1.48 million – to be paid in BTC via BitPay.
Meanwhile, back in 2014, the Wall Street Journal reported that a "Silicon Valley entrepreneur" bought a 1.4-acre (0.57 ha) Lake Tahoe property for USD 1.6 million. He paid for it with BTC 2,739 via Bitpay. At the time, in early August 2014, BTC traded at c. USD 580. This amount of BTC would today be worth USD 23.8 million. Furthermore, in 2017, the Los Angeles Times reported, somebody bought a mansion in Manhattan Beach for USD 3.225 million with c. BTC 3,300. "Had he waited a year," the article says, "that same number of bitcoins could've bought multiple beach houses, a few penthouse condos and a private island in the Caribbean."
At the time of writing (10:46 UTC), BTC trades at USD 8,725, having dropped 1.61% in the past 24 hours and by 5.7% in the past seven days. It's up by 37% in a year.
__
Learn more: Bitcoin Buyers: 19th-Century UK Church for Sale at BTC 180
---