Swiss Bank Drops Crypto Asset Service Amid U-Turn On Innovation
In an unexpected turn of events, Switzerland's Basler Kantonalbank (BKB) has announced it shut down its cryptoasset-focused project in a bid to focus on other sectors set out in its strategy for the years 2022 to 2025. BKB has also decided to close its fintech subsidiary Keen Innovation which has developed digital asset-focused solutions for the bank and its countrywide retail banking offshoot Bank Cler.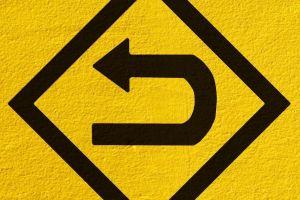 Last year, Bank Cler brought Alain Kunz on board as Head of Digital Assets. The manager, who specializes in blockchain-focused venture capital and private equity investments, was to expand the Swiss bank's exposure to crypto. Bank Cler was to offer its customers crypto trade and custody services this year. However, the project was halted, and Kunz has since left the bank, local financial news site MoneyToday.ch reported.
Patrick Riedo, Head of Communication at BKB, told Cryptonews.com that it "is correct that the BKB Group will not continue the 'Digital Assets' project, i.e. the planned introduction of a service for trading and custody of digital assets, at the moment."
"We have set our strategic priorities, the Strategy 2022-2025, differently and are focusing on existing business areas and strengthening them. However, this does not mean that we no longer deal with the topic at all. We have built up know-how in the [distributed ledger] technology and the regulatory framework and will closely monitor developments in the market," Riedo said.
Also, a spokesperson for BKB told financial news site Finews.com that Bank Cler would not proceed with cryptoasset services, and the move was part of efforts by the group to reposition itself as a "smart follower". This indicates that BKB no longer wishes to promote innovations in banking, such as integrating crypto-focused services in a more traditional offer, but prefers to adapt itself to developments implemented by its market competitors.
Bank Cler said that, as of the end of the first half of 2021, its customers' assets totaled CHF 21.9bn (USD 24bn).
____
Learn more:
- Colombian Bank Begins Second Phase of its Crypto Pilot with Exchanges
- Think Tank Tells South Korean Banks: Start Offering Crypto Custody Services
- Banks Protest Crypto Firms' Claim to Federal Reserve Payments Systems
- Bankers Rush To Fix Cross-border Payments as Crypto Competition Hots up
---