SQUID Token Rising Again Despite Earlier Collapse, Binance Investigation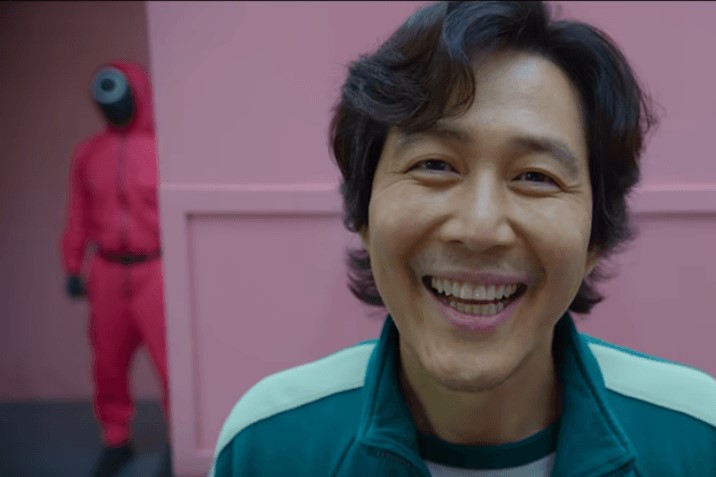 The price of squid game (SQUID), a token widely suspected of being a rug pull or a form of exit scam, is once again on the rise, with triple-digit percentage returns seen in the past 24 hours.
Based on an alleged play-to-earn game with the same name as a popular series on Netflix, the SQUID token crashed to near zero on Monday this week after what has been described as one of the most spectacular pump-and-dumps in crypto history.
The token and the related game raised multiple red flags which were obvious for anyone who cared to do the research, with its website showing many of the classic hallmarks of a scam, including fake partnerships and made-up team members.
As of Thursday, the project's website and Medium account remain unavailable, while its Twitter account was made "temporarily restricted," with no new tweets published since October 29.
According to the crypto exchange Binance, details surrounding the token and the team behind it are now under investigation, with the exchange telling Barron's it has frozen and blacklisted addresses associated with SQUID developers.
Further, a representative for the exchange also said that they are working to trace the funds, and that a coin mixer called Tornado Cash appears to have been used by the SQUID team to cover their tracks.
On Reddit's r/CryptoCurrency subreddit, several users questioned why people are once again falling for the apparent scam and buying the token, with one user saying:
"They want to give their money away."
Meanwhile, judging from some suggestions online, a reason behind SQUID pumping again could be traders who are trying to jump on the meme coin bandwagon, wrongly believing SQUID to be some kind of legitimate metaverse or meme-related coin.
"I enjoyed seeing everyone hype with meme coins pump and their profit, but guys this isn't a meme coin, this is just a SCAM," one user wrote on the same subreddit, while another suggested that "the original rug puller" could be putting some money back into the coin to entice new buyers.
At 12:07 UTC on Thursday, SQUID was up by a whopping 342% over the past 24 hours to USD 0.078. However, that's still down massively from a high of more than USD 2,862 on Monday, November 1, per CoinMarketCap data.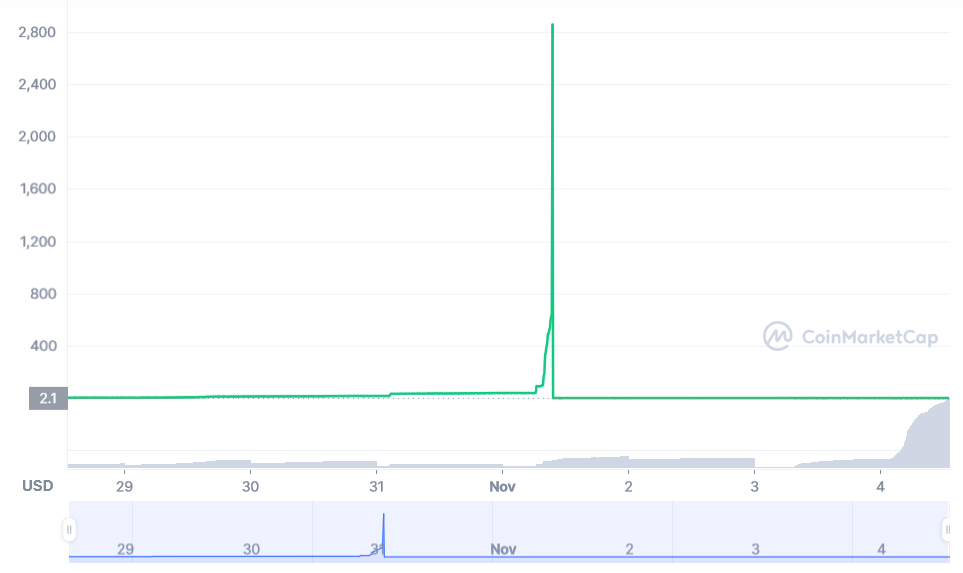 ____
Learn more:
- SQUID Token Collapses as Developers 'Overwhelmed with Stress'
- Crypto Scams that Rocked Asia to the Core, Part 3: iFan and Pincoin
- Crypto Scams that Rocked Asia to the Core, Part 2: PlusToken
- Another Altcoin Scam Teaches Inexperienced Investors & Influencers a Lesson

- NFT Project 'Evolved Apes' Developer Disappears with USD 2.9M
- German Trial Reveals OneCoin Cryptoqueen's USD 18.2M London Penthouse
---