Square Aims to Raise USD 2B, Bitcoin's Taproot Signal Strengthens + More News
Get your daily, bite-sized digest of cryptoasset and blockchain-related news – investigating the stories flying under the radar of today's crypto news.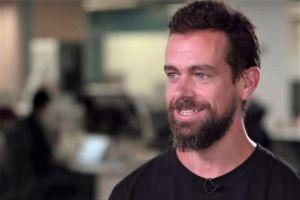 Investments news
Bitcoin (BTC) bull Jack Dorsey-led payments company Square announced its intention to offer, subject to market conditions and other factors, approximately USD 2bn aggregate principal amount of senior notes. The company said it intends to use the net proceeds from this offering for general corporate purposes, which may include potential acquisitions and strategic transactions, capital expenditures, investments, and working capital. In February, Square said they spent USD 170m on BTC and recently confirmed that their BTC strategy hasn't changed.
Mike Novogratz-led Galaxy Digital reported another consecutive record quarter, as net comprehensive income grew to USD 860m from USD 336m in the prior quarter, assets under management increased 58% in the quarter, and counterparty loan originations increased over 510%.
Bitcoin news
Bitcoin's Taproot upgrade will not lock in in this epoch, but more pools have signaled their support for it – currently almost 65% of the needed 90%. Eleven mining pools have mined signaling blocks so far, including the largest pools by hashrate, indicating their support. The latest among them is BTC.TOP. The Speedy Trial was kicked off early this month, with the first of six epochs failing to lock in the upgrade.
CBDCs news
Widespread adoption of central bank digital currencies (CBDCs) may be disruptive for financial systems if associated risks are not managed, Fitch Ratings said. These include the potential for funds to move quickly into CBDC accounts from bank deposits, causing financial disintermediation, and for heightened cybersecurity threats as more touchpoints are created between the central bank and the economy, they added.
Security news
Binance Smart Chain-based Defi protocol bEarn Fi confirmed that it was exploited to the tune of USD 11m, but it intends to compensate the losses by creating a fund that will consist of a combination of the remaining saved funds, Dev Fund, DAO Fund and a portion of fees generated by the protocol.
Ransomware attackers have already taken in at least USD 81m worth of cryptocurrency from victims this year, Chainalysis said. In 2020, this number hit USD 406m. "The increase in ransomware starting in 2020 has been driven by a number of new strains taking in large sums from victims, as well as a few pre-existing strains increasing earnings," they added. Also, since 2020, the average known ransomware payment increased from USD 12,000 in Q4 2019 to USD 54,000 in Q1 2021.
The Banco Central de Cuba, the Cuban central bank, has warned civilians that the risk of crypto-themed pyramid schemes is increasing, with many seeking crypto-powered solutions to the country's deepening economic crisis. Officials named a number of projects to be aware of, including Mind Capital, Quibit Life and X-Toro. It also claimed that typically fraudulent projects were low on transparency and high on claims about high returns. The bank warned that none of the projects it named was licensed to operate in Cuba. It noted that fraudulent projects usually involved "pyramid" structures and often resulted in "the collapse of the scheme and the loss of investors' assets," with investors "going on to become victims."
Adoption news
Crypto payment app Bottlepay, known for their Twitter-enabled service of sending and receiving BTC, has now added GBP to their platform, according to an emailed statement. The service is expected to go live on Reddit, Discord, and Twitch in the next few weeks.
NFTs news
Crypto research and venture firm Delphi Digital said it has launched a new fund for non-fungible tokens (NFTs). Called Delphi InfiNFT, it will be co-managed by the company and NFT investor Gmoney, and will aim for three to five monthly investments of USD 250,000 on average.
The Tor Project, best known for their privacy-preserving web browser of the same name, sold an NFT of their private cryptographic key used to create Tor's first onion service Dusk, the company announced. The artwork, called Dreaming at Dusk, sold for 500 ETH (USD 1.7m), and the funds will be used for the Tor nonprofit.
Banking news
Bank of America (BofA) joined the network created by Paxos Trust Co. to settle stock trades in minutes rather than days by using blockchain, Bloomberg reported, adding that BofA has been conducting internal transactions for the past few months and, if approved as a clearing agency, will offer the service to clients next.
Exchanges news
Major South Korean crypto exchanges like Bithumb and Upbit are still being blighted by periodic server outages, reported the Segye Ilbo, which added that at least one major trading platform experiences server-related issues at least once every four days. Critics have called it unacceptable that platforms are still beset by system stability-related problems, particularly as the industry now sees tens of millions of USD worth of tokens traded every day. They have also pointed out that customers are still under-protected with precious "few regulations regarding customer compensation or the prevention of incident recurrence."
Argentina's Buenbit exchange has opened a branch in Peru, reported iPro Up. The media outlet stated that there was a "strong need for access to the US dollar" in Peru, a country which – per Statista data – has the highest proportion of crypto investors in the entire Latin American region. Buenbit will begin by offering customers trading pairs in the DAI stablecoin, as well as BTC and ethereum (ETH). The firm's CEO stated that as Peru was "in the process of digitizing its economy," now was an ideal time to "land" its platform in the nation.
---