South Korean Regulators Tell their Staff: 'Stay Away from Crypto'
A number of South Korean civil servants could be barred from making crypto investments, with a ban on token-related activities for those who work for financial regulatory bodies.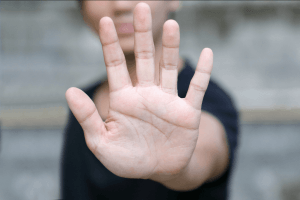 In a report from the TV network SBS, a journalist stated that employees of the top financial regulators, the Financial Services Commission (FSC) and the Financial Supervisory Service (FSS) are "known to be investing" in the crypto market, leading the financial authorities to "crack down" on the practice – concerned that conflicts of interest may occur.
The FSS and the FSC have reportedly told members of its staff who work in departments that deal with crypto regulation to report any holdings they may have in bitcoin (BTC) and other cryptoassets by May 7, and to refrain from making any further investments in tokens.
The regulators have come under fire for crypto-related activities before, with at least one case involving an employee who sold their crypto holdings prior to the announcement of regulatory change that was blamed for a market dip back in 2017.
An FSC auditor told the network that the measure was designed to "prevent conflicts of interests," adding that all employees of "departments in charge of [crypto] business," would be "prohibited" from "holding or transacting" even if they personally had no direct dealings with crypto-related matters.
Employees with crypto business-related connections were also told to report these matters to auditors and were warned not to "use the information they learn while performing public affairs for investment purposes."
Failure to abide by the new rules, the regulators added, could result in employees having their positions terminated.
The FSC has been the subject of intense criticism in recent days, with its head making what has been perceived to have been incendiary and condescending remarks about the status of crypto, trading platforms and "elders'" duties to keep younger crypto-keen investors on the straight and narrow.
____
Learn more:
- Young & Angry Voters Warn Politicians Over Crypto Crackdown
- Turkey Prepares Crypto Regulations Amid 'Disturbing' Money Outflows
- Can't Beat Crypto Regulators? Educate Them
- Regulators Ponder Strategy As Bitcoin & Co Are Too Large to Ignore
---