South Korean Bank Shinhan Seals Crypto Custody Deal with BitGo
The South Korean banking giant Shinhan is looking to take its fast-expanding crypto operations global – after striking a deal with American major crypto custody player BitGo.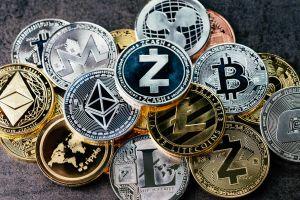 Per EDaily, the deal pertains to crypto custody – a deal that also involves the South Korean crypto firm the Korea Digital Asset Trust (KDAC), which is backed by the crypto exchange Korbit.
Sources familiar with the South Korean banking sector told Cryptonews.com that banks in the country are increasingly fearful that forthcoming regulation will shrink the size of the domestic crypto exchange sector – driving crypto custody-keen banks overseas in search of custom.
The Shinhan-KDAC-BitGo deal, said the firms, will see the trio "jointly promote the development of" crypto custody solutions and "provide custodial services" for "digital assets including cryptoassets."
The companies added that they hope to seek further "cooperation with various external partners, such as global virtual asset providers."
KDAC's founders also include the blockchain firm Blocko and the crypto researcher Fair Square Lab. The joint-venture firm was established in March last year.
Shinhan is growing increasingly bullish on all things crypto-related, particularly crypto custody. And the latest move follows Shinhan's "strategic investment" in KDAC announced earlier this month.
The deal also represents another coup for KDAC, which earlier this month sealed a data-sharing deal with the crypto disclosure platform Xangle.
___
Learn more:
South Korean Banks 'Play to Their Strengths' with Bitcoin Custody Moves
Third Major South Korean Bank to Enter Crypto Custody Fray
Puerto Rico Neobank the Latest to Unveil Bitcoin, Ethereum Custody Plans
Several Swiss Banks Are 'Ready to Go' Upon Crypto Gateway Launch - SDX
WEG Bank Plans Crypto Custody With New Partnership
Spanish Security Giant Prosegur Enters Crypto Custody Race
Russian Government Indirectly Gets Into Bitcoin Trading And Custody
---