SNX Rises as Synthetix Sees Surge in Trading Volume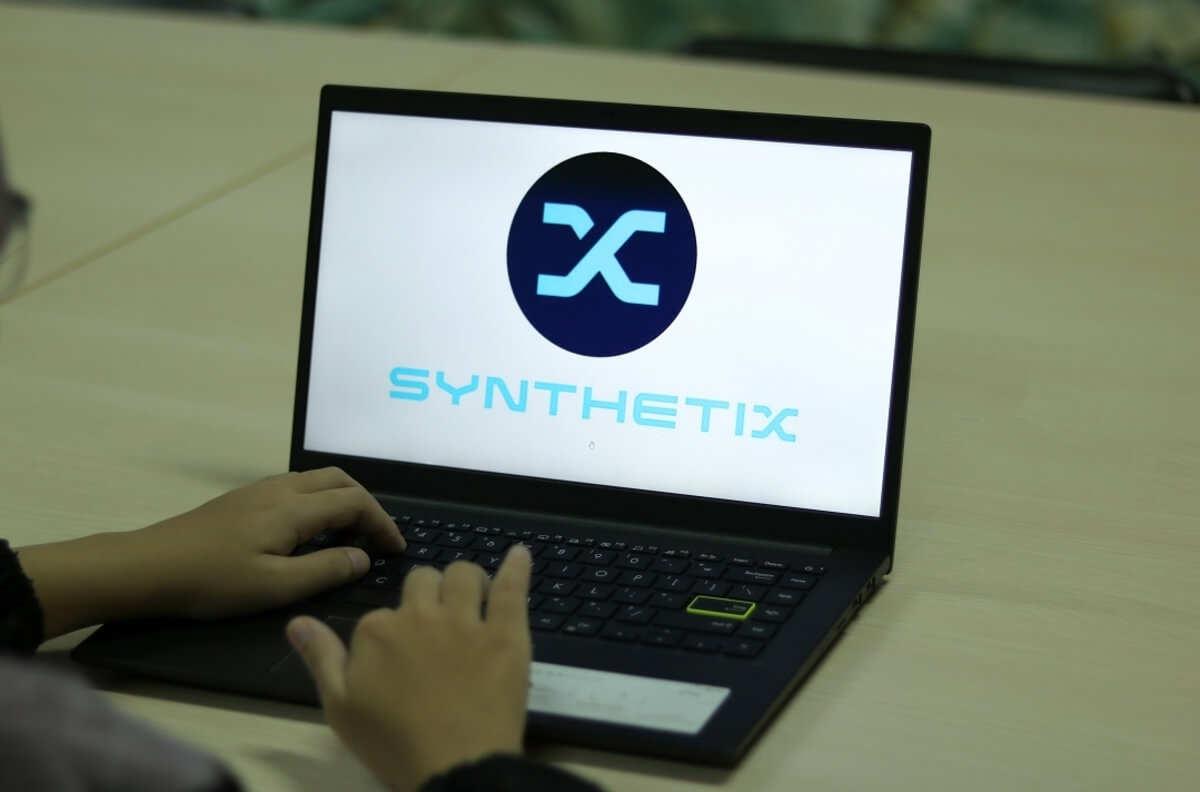 The decentralized finance (DeFi) protocol Synthetix (SNX) has seen a massive surge in trading volume on its platform in June, leading its native token SNX to rise in the market.
The increasing usage can clearly be seen on user-generated charts that track trading volumes on the analytics platform Dune Analytics. From June 1 until Monday, June 20, the daily trading volume has risen from USD 15.9m to USD 266.1m, after already having increased steadily through 2021 and the first half of 2022.
At the same time, per data from cryptofees.info, the rise in trading volume on the Synthetix protocol has now positioned the platform as number three among DeFi platforms in terms of the fee revenue it generates.
On a 7-day average basis, Synthetix was only behind Uniswap (UNI) and Aave (AAVE) – two of the best-known platforms in DeFi – the data showed.
Writing on Twitter on Sunday, the team behind Synthetix attributed the increasing use of its platform partly to a new atomic swap function introduced with the protocol update SIP-120.
The new feature provides an integration with the stablecoin swapping protocol Curve Finance (CRV) and the decentralized exchange aggregator 1inch to help Synthetix users swap synthetic tokens on a large scale. Therefore, users can trade on Curve through Synthetix's interface.
In addition, the team also pointed to decentralized futures, options, and spot trading on the Ethereum (ETH) layer-2 blockchain Optimism as driving volume.
"Real usage. Traders love the experience and great fills for exchanges," the tweet said.
The rise in activity in June came as the SNX token also rose in price by a significant amount.
As of Tuesday at 12:47 UTC, SNX stood at USD 3.1, up 10.7% in the past 24 hours, 66.2% for the past 7 days, and 19.1% for the past 30 days.
SNX price past 30 days:
The performance in June is notable given that other major cryptoassets like bitcoin (BTC) and ETH are down by 29% and 42%, respectively, over the past 30 days.
Launched as one of the first DeFi projects on Ethereum all the way back in 2017, Synthetix is a platform that mints so-called synthetic assets, a form of derivatives that track the price of an asset such as a commodity or a stock.
____
Learn more:
- DeFi Unlocked: How to Earn Crypto Investment Income on Synthetix
- CEL Token Soars as Celsius Shareholder Proposes Recovery Plan, Celsius Pays Compound

- Solend Puts Forward 3rd Proposal that Would Reduce Borrow Limit to USD 50M
- After Inflation Fiasco, Central Banks Now Want to Monopolize Trust in Money With CBDC Push and Crypto Bashing

- Bitcoin, Ethereum & Crypto Analysts Search for Bottom as Investors in 'Historically Meaningful Degree' of Pain
- Optimism's OP Token in Roller Coaster Mode after a 'Turbulent Launch'
---