Skeptics Keep Tether Busy Despite Latest Transparency Round
After revealing their reserves breakdown, Tether, the issuer of the most popular stablecoin, tether (USDT), still needs to respond to skeptics that remain unconvinced by the latest numbers and what might be behind them.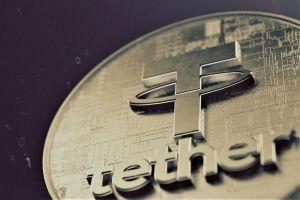 Source: Adobe/Jim
This time, despite the settlement with the New York Attorney General's Office (NYAG), the independent accountant's report and the reveal of Tether's reserves breakdown, much of discussion surrounding the major stablecoin issuer over the past several days is focused on their announcement that, at the time of the audit, 65.4% of their reserves were held in commercial paper.
What skeptics say
First of all, the very reveal of the two pie charts left some industry observers baffled as they found it offered little information. "Seriously, this is all Tether has seen fit to reveal," wrote Bitcoin and Tether critic, financial commentator Frances Coppola. "If a bank produced an attestation like this as proof of reserve adequacy it would be marked zero out of ten and sent back to redo its homework."
Per Coppola, whether Tether's "reserves" are cash equivalents is irrelevant and what matters is capital, which is the difference between assets and liabilities - and the attestations reveal that Tether has "very little capital." She added that: "Stablecoin holders are thus seriously exposed to the risk that asset values will fall sufficiently for the par peg to USD to break – what money market funds call "breaking the buck".
Caitlin Long, founder and CEO of Avanti Financial Group, said that Tether finally disclosing how it invests reserves likely contributed to the latest crypto selloff. "There's now much bigger risk that Tether may "break the buck" (trade below par to the US dollar) amid a credit market correction."
Then, there is the commercial paper issue. It is a common type of unsecured (not usually backed by any form of collateral), short-term debt instrument issued by corporations, typically to meet short-term liabilities.
"Markets already had independent confirmation that Tether had very little bank deposits in its reserves, but now we know its reserves are mostly invested in CREDIT ASSETS of who-knows-what quality, not T-bills or other short-term, lower-risk, liquid securities," said Long.
She added that even more disclosure is needed now and that she'd continue to support Tether, but that she "can't defend Tether's choices on asset allocation & making no risk disclosure." These are, she said, a missed opportunity and damaging to the whole industry.
The US regulators have big power over stablecoins, she said, and making peace between the two would be best for the industry.
This type of investment, some argue, (in very simplified terms) leads to a complex string of actions and reactions potentially causing increasing systemic risk, which may potentially lead to illiquidity - and USDT becoming worthless.
Following claims that millions in USDT have been created and redeemed, Tim Swanson, head of market intelligence at blockchain builder Clearmatics, argued that "it is highly unlikely that anyone can redeem a stablecoin directly for commercial paper."
"The fact that [Tether] promoters are doing a victory lap for having done the barest of bare minimum "audit" 6+ years after launching is bananas," said Swanson. "They operate as a novo shadow bank."
Meanwhile, following a remark by financial writer John Paul Koning that Tether's investment of its customers' funds into commercial paper would be fine in most US states were the company regulated as a US money transmitter, Rohan Grey, president of Modern Money Network and Assistant Professor at Willamette University, described it as "undoubtedly a condemnation of the money transmitter regulatory regime, rather than a validation of Tether's balance sheet and business model."
What Tether responds
Stuart Hoegner, General Counsel of Tether, said yesterday that "Tether is setting a new standard for transparency."
"Unlike most that welcomed our further transparency as to how Tether's reserves are deployed, [a small number of our detractors] rededicated itself to spreading patently false and misleading misinformation and outlandish conspiracy theories," he said.
He reiterated that Tether started releasing "periodic assurance opinions conducted by independent accountant Moore Cayman," that Tether's assets exceed all of its consolidated liabilities and that the reserves held for issued tethers exceed the amount required to redeem those tethers.
"The most appropriate document to address the broad public interest here is an assurance opinion, so that is what we have made available in respect of two different dates (thus far). That goes to our backing," Hoegner told Cryptonews.com.
This is the same type of opinion that major industry participants have undertaken for public consumption, he added.
Tether is providing the categories of assets forming its reserves "in a form substantially similar to that previously presented" to the NYAG's office.
"This is what we proposed to the Attorney General. This is another example of our commitment to transparency," he said.
Also, in a blog post yesterday, Hoegner wrote that "commercial paper makes up almost two-thirds of the cash and cash equivalents and other short-term deposits and commercial paper." He added that commercial paper is short-term debt issued by corporations, and the one Tether holds is purchased through recognized issuance programs. "Wild speculation that this includes commercial paper issued by crypto exchanges is absolutely false," he said, and none was issued by Tether-affiliated entities.
Tether wants to put the matter behind them, argued the General Counsel, evidenced by the settlement with the NYAG's office. "All the New York Attorney General's Office determined — which, again, we did not admit — was that certain disclosures from long ago could have been made sooner," he claimed.
"Despite these empty attacks," he concluded, in the 45 days between the assurance opinion for March 31 to May 15, Tether's market capitalization has grown by USD 17bn to more than USD 58bn.
"No customer who has ever sought a redemption from Tether has not obtained their funds. All issuances and redemptions are subject to our terms of service," he told Cryptonews.com.
_____
Learn more:
- Stablecoins May 'Penetrate Non-Crypto Markets' & Surpass USD 100B in 2021
- China May Target Tether after Digital Yuan Launch – B2C2 Japan CEO
- Imagine Regulators Shutting Tether Down - What Happens to Bitcoin?
- King of Stablecoins, Tether, Faces Regulatory Uncertainties - Report
---