Shiba Inu Price Prediction – Is SHIB About to Start a New Rally?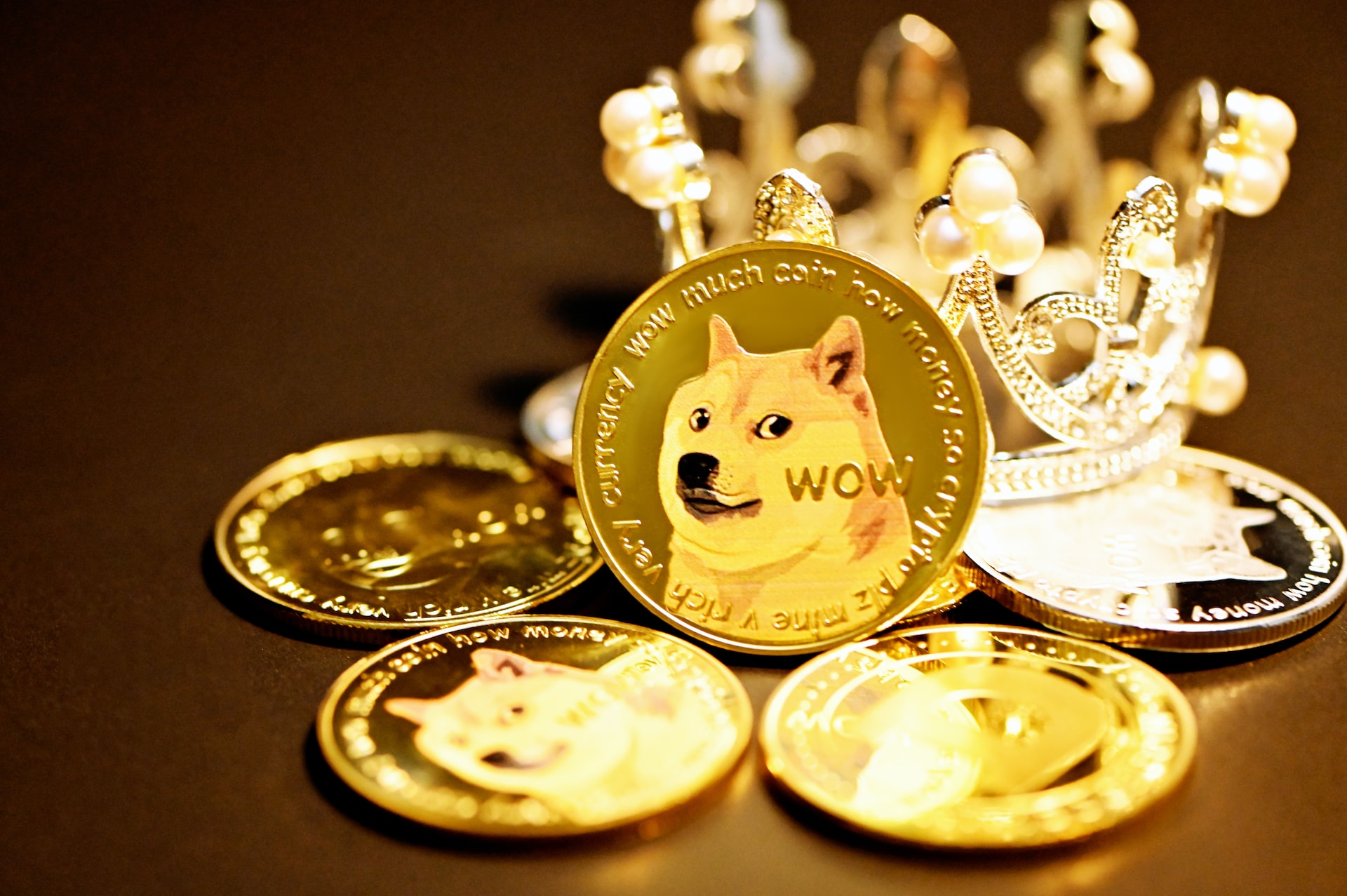 Shiba Inu (SHIB) has risen by 1% in the past 24 hours, reaching $0.00001123. This modest rise comes on the back of a similar movement for the cryptocurrency market as a whole, with prices correcting upwards a little after arguably excessive pessimism earlier in the week.
The current SHIB price represents a 3% jump in the last seven days, with the altcoin down by 8% in the past month. However, with SHIB's technical indicators signaling that it's oversold and undervalued, there's every chance that its movement this morning could be the beginning of a fresh rally.
Shiba Inu Price Prediction
In contrast to other major coins, SHIB is actually up over the past 12 months, having recorded a 60% increase (according to CoinCodex). On the other hand, it's down by 87% from its October 2021 all-time high of $0.00008616, although this percentage is completely in line with pullbacks seen by other major cryptocurrencies.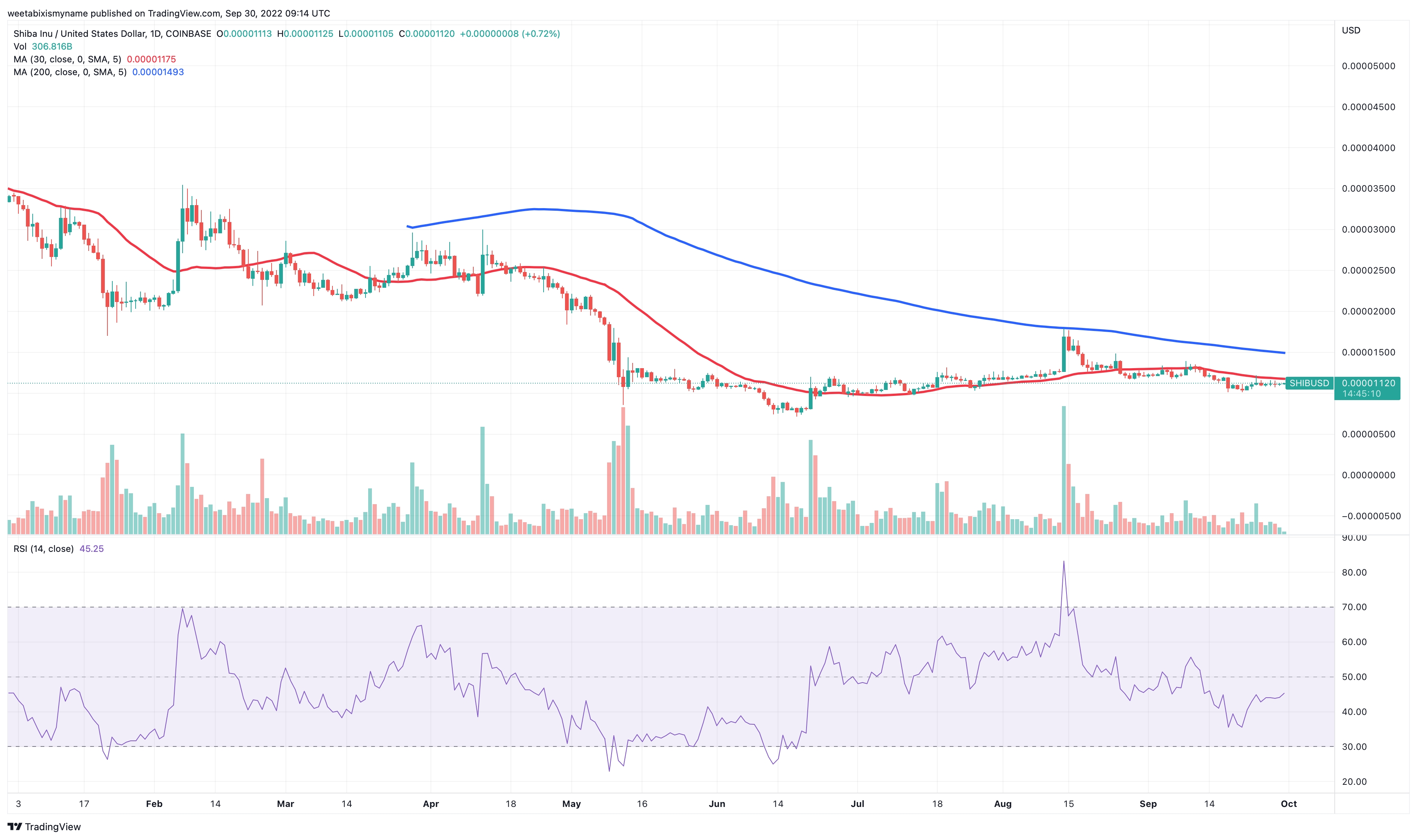 SHIB's indicators suggest its recent downswing is about to turn into an upswing.
Its relative strength index (purple) has gone from nearly 30 to just over 45, signaling a gain in momentum. Similarly, its 30-day moving average (red) is getting close to its 200-day average (blue), with a turnaround potentially indicating a breakout.
Looking at SHIB's behavior over the past year, it has witnessed a few significant rallies, despite the negative market conditions. It posted a 58% rise in early February, for example, with the announcement of its own metaverse being the major driver.
It also jumped by 25% between mid and late-March, while August brought a 64% increase, as the meme token rose from $0.00001032 to $0.00001695 in a matter of days,
What's important to note is that its current price ($0.00001123) is close to levels seen in July and August that sparked notable increases. Indeed, $0.00001 appears to be a support level of sorts for SHIB, tending to incite rebounds when the market temporarily moves close to or below it.
So even without a major market turnaround and improvement in market conditions, we could potentially see a decent SHIB rally in the short term.
As far as the long-term goes, SHIB is one of the best-placed meme tokens to mount a sustained rally once sentiment becomes more decisively positive.
As mentioned above, Shiba Inu has its own metaverse to look forward to. Yet it's also on the cusp of launching its own virtual card trading game, Shiba Eternity, something which also expands its ecosystem further and helps drive the adoption of SHIB.
After releasing already in Australia, the Shiba Eternity team has announced that the game will launch worldwide on October 6. We could potentially see SHIB rally up until this date as excitement over the launch mounts.
Another interesting event on Shiba Inu's horizon is the launch of the Shibarium layer-two network, which will enable Shiba Inu to become more scalable and offer lower transaction fees. Again, in conjunction with its metaverse and the Shiba Eternity game, this launch should help Shiba Inu attract wider adoption.
Whales Get Behind SHIB
Interestingly, it seems that such developments have attracted the attention of big investors, with SHIB being the most widely held coin by the top 1000 ETH-holding addresses.
This suggests that much of the smart money is backing SHIB, with the expectation being that it could rally massively once market conditions improve and Shiba Inu pulls through with its various planned launches.
When SHIB set its current all-time high of $0.00008616 in October of last year, this was a 144% increase over an earlier ATH set during its previous bull rally (in May 2021). This indicates that if SHIB manages a similar increase over its current ATH during the next bull market, its price could rise as high as $0.0002.
---