Seven "Golden Crosses" Shine in the Top 10 as Bitcoin Enters the Club
Just as the crypto market sees the first signs of a recovery after the weekend sell-off, several major cryptoassets are showing a highly bullish signal in their charts in the form of a so-called "golden cross."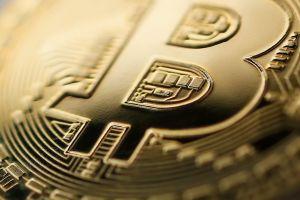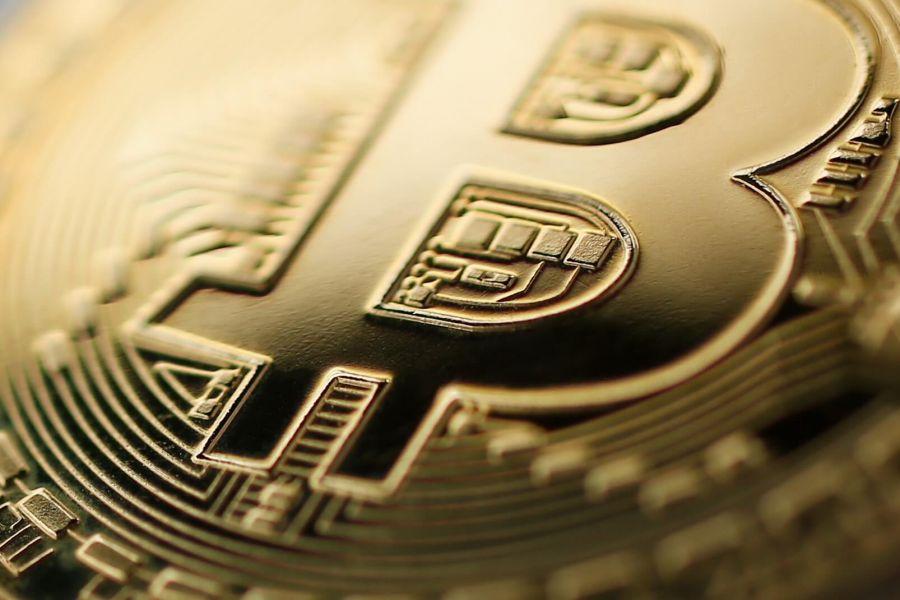 At the time of writing (8:50 UTC), a golden cross has formed in seven out of the 10 top cryptoassets by market capitalization. Most importantly, that includes bitcoin (BTC), where the bullish signal occurred just today on the daily price chart.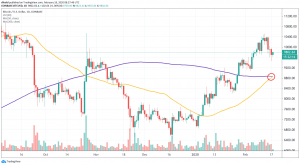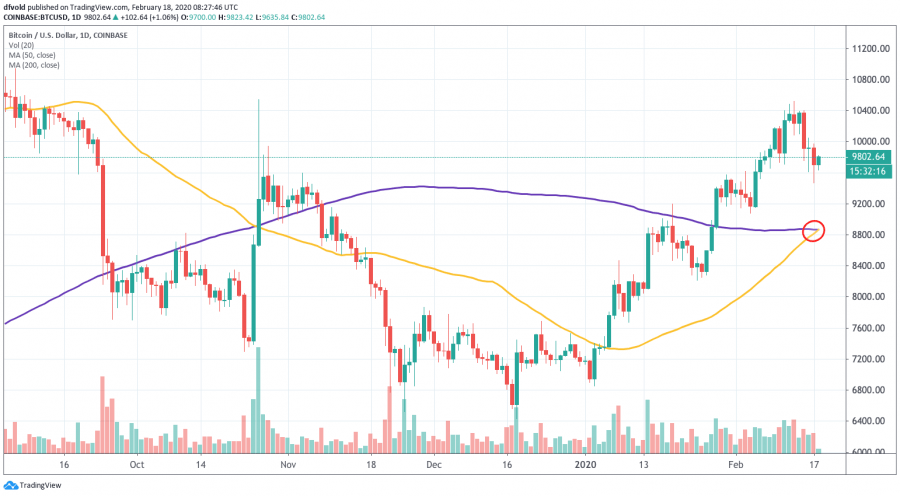 The last time a golden cross formed in the bitcoin chart was on April 23 last year, which preceded a rally from USD 5,385 to over USD 13,000. Before that, the previous golden cross occurred in October 2015, when bitcoin was worth just USD 287 per coin.
Besides bitcoin, the same signal has now also appeared in the charts of ethereum (ETH), bitcoin cash (BCH), bitcoin SV (BSV), litecoin (LTC), EOS, and tezos (XTZ). Among them, tezos is the only that had the golden cross appear as early as December last year, which was followed by a parabolic rally in January and February.
Ethereum's golden cross occurred this past Saturday, as the asset saw its first major retracement after a strong rally in the price throughout January and February.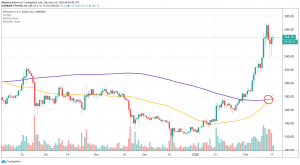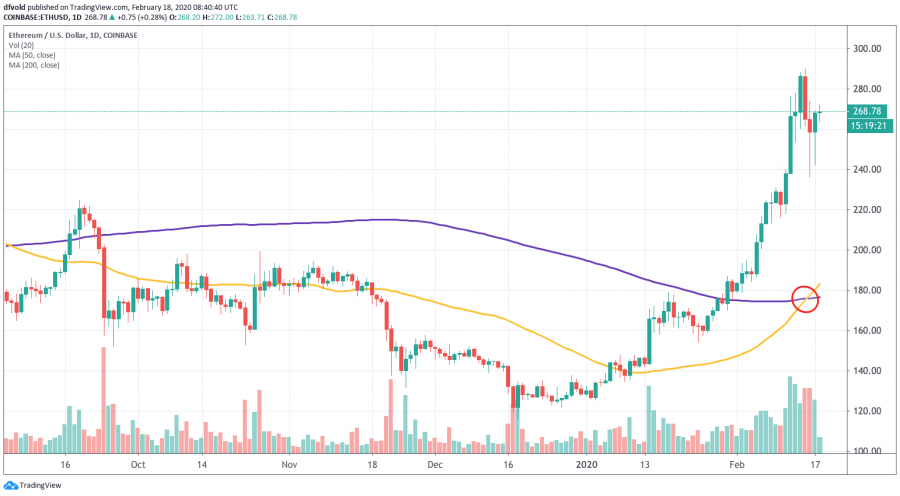 For now, binance coin (BNB) and XRP are the only two assets (excluding the USDT stablecoin) in the top 10 that have yet to form a golden cross in their charts.
The golden cross is generally considered a highly bullish sign in any type of financial market, occurring as the 50-day moving average line crosses over the widely followed 200-day moving average. When the opposite happens – the 200-day moving average crosses below the 50-day moving average – it is referred to as a "death cross."
---