Selling Coinbase, Micro Bitcoin Sunday, Revolut Frees BTC + More News
Get your daily, bite-sized digest of cryptoasset and blockchain-related news – investigating the stories flying under the radar of today's crypto news.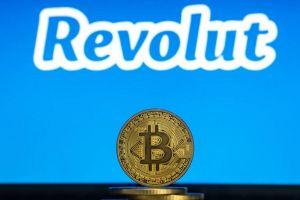 Investing news
Exchanges news
Hotbit said it "suffered a serious cyber attack starting around 08:00 PM UTC, April 29, 2021, which led to the paralyzation of a number of some basic services." "Hotbit team has shut down all services for inspection and restoration immediately, and the overall recovery period is expected to be no less than 7 days," they said, adding that "all your assets are safe and secure."
A Turkish court jailed pending trial six suspects late on Thursday as part of a probe into cryptocurrency trading platform Thodex, including the CEO's siblings, a spokeswoman for the prosecutor's office told Reuters. At least 83 people were detained over the past week. Most of those detained over the past week have been released, per the report. Others, including seven on Thursday, were let go with judicial control measures, it added.
Coinbase said it is acquiring skew, an institutional data visualization and analytics platform for crypto markets, that now serves more than 100 customers, including One River Asset Management and Susquehanna International Group. "Through this acquisition, Coinbase reinforces our commitment to serving the growing institutional market," the exchange said without providing any further details about the deal.
Tax news
There has been more crypto-themed political wrangling in South Korea as senior figures in the main two political parties – the ruling Democratic Party and the opposition People's Power Party – have turned up the charm in a bid to win over voters aged 20-39. Younger voters have typically voted Democrat in recent years, but have shown signs of frustration with recent policies. However, Dailian reported that senior Democratic politicians have suggested that a possible delay to crypto tax is not completely off the table, with an opposition "crypto taskforce" criticizing the government for its refusal thus far to budge from its plans to introduce a flat-rate 20% tax on crypto profits from 2022.
DeFi news
Dispersion Holdings, a publicly-traded decentralized finance (DeFi) fund established by the co-founders of listed crypto mining firm Argo Blockchain, made its debut on London's Aquis Stock Exchange Growth Market (AQSE). The shares are traded under the ticker symbol DEFI, said the press release. The company was admitted to the access segment of the AQSE following a placing and subscription that raised a combined GBP 9m (USD 12.5m), and a pre-IPO fundraising that raised GBP 2.2m (USD 3M), before expenses. On admission, the company received 612.5m ordinary shares in issue, valuing Dispersion Holdings at a market capitalization of approximately GBP 18m (USD 25m).
Inverse Finance's governance has approved a proposal to acquire Tonic Finance in a USD 1.6m deal. The members of the Inverse Finance DAO voted on a proposal to acquire Tonic and hire its founder and lead developer Tony Snark, quickly surpassing the 4,000 token approval mark. It seems that no votes were cast against the proposal. Inverse described the event as "the first on-chain DAO acquisition vote in the history of crypto."
Automated market makers (AMMs) have catalyzed the explosion of DeFi over the past year, but they are burdened with problems, wrote Haseeb Qureshi, an investor at Dragonfly Capital. What market makers needed was a platform to let them efficiently serve DeFi order flow, said Qureshi, introducing Hashflow - a protocol that connects users on-chain to the top crypto market makers. He describes it as a decentralized shadow brokerage — it connects users with the "world's most elite market makers," thus creating a portal to all of the liquidity in centralized finance, and doing so cheaper as well, he claimed. Dragonfly co-led Hashflow's seed round.
Mining news
Kyrgyzstan has become another country to fall victim to what appears to be crypto mining-related electricity scarcity-related issues. Recent months have seen the de facto South Caucasus state of Abkhazia suffer from crippling power shortages, with blackouts and fires, and the police blaming home crypto mining operators for a massive drain on the grid. And per Tazabek (via Feranga), Daniyar Akmatov, the former director of Kyrgyzstan's Investment Attraction and Protection Agency, a rise crypto mining is "one of the reasons" for an energy shortfall that has been exacerbated by low levels of investment in the sector.
Blockchain news
The first purchase of Renewable Energy Certificates (RECs) has been made on a Sberbank-operated blockchain platform. Per Finam, the transaction was made by Polyus, the largest gold producer in Russia and one of the world's top 10 producers of the precious metal. The firm snapped up 303,460 certificates, a move that it claims will offset its carbon output for the first quarter of 2021. The platform is the brainchild of Sberbank's Sberbank Blockchain Laboratory.
Career news
Jason Somensatto, a former lawyer at decentralized exchange project 0x Labs (ZRX), is the new acting director of LabCFTC, the US Commodity Futures Trading Commission's (CFTC) financial technology research division, per the regulator's website. Somensatto will take over from Melissa Netram, who left in early April.
---