Samsung 'Will Join Kakao' to Trial Offline Payments for S Korea's CBDC
Two Samsung affiliates are reportedly set to join a number of Kakao subsidiaries in piloting the Bank of Korea (BOK)'s central bank digital currency (CBDC) prototype – with reports claiming the electronics giant will test offline payments made using its Galaxy smartphones.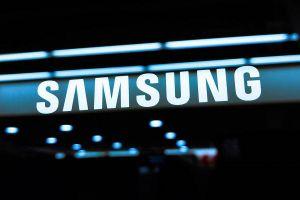 Per Hanguk Kyungjae and multiple other South Korean media outlets, Samsung and the BOK have refused to confirm or deny the reports that the pilot will test the possibility of allowing users to make or receive payments on their handsets, even if they do not have an active internet connection.
The deal will reportedly see Samsung's IT services and blockchain technology arm Samsung SDS join the project in a tech systems advisory capacity, with the Samsung subsidiary S-Core set to work with Kakao's own blockchain company Ground X on coin issuance.
The Kakao subsidiaries Kakao Bank and Kakao Pay are also working on the project, with the American Ethereum (ETH)-focused company ConsenSys also aboard. A number of other firms are also on board.
These include Kona I, a local digital currency specialist with offline payment solutions experience, as well as a firm named ZK Crypto. Also involved are the software security firm Dream Security and the Ethereum sidechain developer Onther.
And it appears to have been Onther that first made mention of Samsung's involvement in a recent Forbes interview.
S-Core is Samsung's management consulting and software technology service provider arm.
The Onther CEO Sim Jun-sik was quoted as stating that the pilot "will run on a Klaytn ledger, which is based on Ethereum."
Klaytn is a Ground X-developed blockchain protocol.
Sim added that the test network "will use the same consensus algorithm as Klaytn" and that his firm would help scale the network to speeds of 10,000 Transactions per Second.
The pilot's remit is to focus on IT feasibility and utility. The group of firms will report on its findings in June 2022.
Cryptonews.com has contacted S-Core for comment.
____
Learn more:
- Samsung Adds 3rd-Party Crypto Wallet Support
- Samsung, Shinhan Card Workers 'Quit Jobs after Making Crypto Fortunes'
- China Releases e-CNY Whitepaper, Says Cryptos Have No Value & Pose Risks
- ECB Starts Digital Euro Project With Two-Year Investigation & Bitcoin Bashing
---