Russian Central Bank Wants to 'Limit' Stablecoin Use in Payments
Russia's Central Bank wants to position itself as the country's digital economy center of gravity – and appears ready to pave a way for its forthcoming digital ruble to gain market dominance. And it wants to make sure of that by placing a limit on the use of stablecoins in settlements.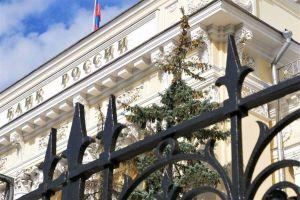 Per Interfax, Ivan Zimin, the head of the Central Bank's financial technology department was speaking at a banking-related meeting of the Russian Union of Industrialists and Entrepreneurs, where he spoke about a piece of legislation that promulgated on January 1 this year. The law – Russia's first crypto-specific act – has banned the use of cryptoassets in settlements.
But Zimin stated at the meeting that the measure was just a "first step" – and indicated that stablecoins were the next target.
He said,
"We will most likely take the second step by limiting the use [of] stablecoins, for settlements. This is very important. The digital ruble and, in general, the ruble [will be] official means of payment. Everything else – stablecoins, unsecured private cryptocurrencies or other monetary substitutes – cannot be used as a means of payment."
The Central Bank is hopeful of issuing its digital token as early as next year, with a "prototype" ready by the end of Autumn 2021.
But it appears not everyone is ready to sing from the same hymn sheet on this potentially thorny issue.
The tech giant and banking behemoth Sberbank – at least partially owned by the Russian state – has recently unveiled plans to issue its own stablecoin, and many others are thought to be keen to follow suit. Many of these projects are thought to be distinctly payment- and settlement-focused.
The same media outlet quoted Anatoly Aksakov, head of the State Duma's financial markets committee, as stating that he was "puzzled" by Zimin's remarks on stablecoins, particularly in the light of Sberbank's project, which is set to debut before the end of Spring.
He stated,
"From my perspective, we need a discussion involving tech experts, economists, and bankers [on the matter of stablecoin regulation]."
Interfax also quoted Aksakov as explaining that the existing legislation in Russia does not classify stablecoins as "digital currencies" (tokens such as bitcoin (BTC)). Instead, the law considers fiat-pegged tokens to be "digital financial assets," and, therefore, not an illegal form of settlements.
"I would not call a stablecoin a cryptocurrency, if we refer to the definition spelled out in the law on digital financial assets. There, a digital currency is defined as having no obligation or collateral. A stablecoin, on the other hand, has collateral, and so cannot be a digital currency," Aksakov said.
But it appears the Central Bank sees matters very differently. Zimin said,
"Stablecoins are also a digital currency, only secured. They are issued by a certain organization or company, backed up by some kind of [asset], be it money, gold, metal, or whatever else. The Central Bank adheres [...] to the following ideology: that both cryptocurrency and stablecoins cannot be official means of payment. Only a digital ruble could [be used for payments.]"
____
Learn more:
- Russia Wants to Use the Digital Ruble to Power its USD Purge
- Independent Local Stablecoin Booming in South Korea's Buyeo
- Visa Starts Settling Transactions in USD Coin On Ethereum
- Stablecoins May 'Penetrate Non-Crypto Markets' & Surpass USD 100B in 2021
- Thai Central Bank Sets A Precedent By Banning Baht-pegged Stablecoin
---