Robinhood Gets USD 70M Penalty Due To 'Significant Harm' + More News
Get your daily, bite-sized digest of cryptoasset and blockchain-related news – investigating the stories flying under the radar of today's crypto news.
____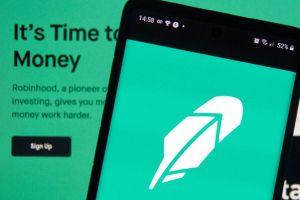 Regulation news
The US Financial Industry Regulatory Authority (FINRA) said it has fined Robinhood, the major online trading platform, USD 57m and ordered the firm to pay approximately USD 12.6m in restitution, plus interest, to thousands of harmed customers. FINRA claims it is the largest financial penalty ever ordered by this authority. "In determining the appropriate sanctions, FINRA considered the widespread and significant harm suffered by customers, including millions of customers who received false or misleading information from the firm, millions of customers affected by the firm's systems outages in March 2020, and thousands of customers the firm approved to trade options even when it was not appropriate for the customers to do so," FINRA said, adding that the company is required to pay more than USD 7m in restitution to customers that suffered losses due to Robinhood's misstatements. (Learn more: Elon Musk Just Asked Robinhood CEO These Questions – Here Are His Answers)
The Australian Securities and Investments Commission (ASIC) is reportedly open to allowing crypto funds on the Australian Securities Exchange (ASX) and other markets if proper protections are put in place, according to the Financial Review. However, ASIC also said that exchange-traded funds (ETFs) linked to cryptoassets such as bitcoin (BTC) create the "real risk of harm to consumers and markets" and must be treated with caution.
Tokenization news
Galaxy Interactive, the venture capital division of billionaire crypto investor Mike Novogratz's Galaxy Digital, has taken a lead investor role in virtual real estate developer Republic Realm, its managing director said, per Reuters. US-based Republic Realm, set up in March 2021, has made more than 1,500 investments and earlier this month bought a plot of virtual land in blockchain-based online world Decentraland (MANA) for USD 900,000, it added.
Blockchain company tZERO said it has partnered with NYCE Group, a fintech company focused on real estate crowdfunding, to digitize approximately USD 18m of equity interest in NYCE, once they are issued. NYCE aims to create 100,000 millennial high-net-worth stakeholders of color by 2030 through access to its real estate portfolio, currently over USD 260m of assets under management, through its investment app, they said.
Banking news
UK-based insurance and banking holding company Natwest Group has capped the daily amount its customers can send to crypto exchanges due to concerns over investment scams and fraud, per Reuters. The cap is temporary and varies by exchange — typically in the thousands of pounds, Reuter reported, citing an anonymous source.
CBDCs news
The Spanish Socialist Party (PSOE) has proposed creating a national digital currency, El Economista reported. The party's proposal is committed to "the recovery of money as a public good, more stable and under democratic control."
The Bank of Russia said it has formed a pilot group made up of 12 banks to complete the development of the digital ruble platform prototype by December and to start testing in January 2022. At the first stage, they plan to test the emission of the digital ruble and other operations.
Mining news
Hut 8 Mining said it has executed on a USD 44.4m purchase of 11,090 MicroBT M30S, M30S+ and M31S miners from SuperAcme Technology. The miners are expected to be delivered starting in October 2021 and full deployment is anticipated to be complete by December 2021.
Blockware Mining, a North America-based Bitcoin mining company, announced it has raised over USD 25m in a second oversubscribed funding round. The company plans to use the funding to increase the scope and scale of its mining operations in and beyond its currently installed North American footprint, they added.
Crypto mining company Argo Blockchain said it has secured a GBP 14m (USD 20m) loan agreement with financial services firm Galaxy Digital LP using BTC as collateral. The loan will allow Argo to retain its current bitcoin holding, whilst further expanding its mining operations, they added.
Crypto mining hardware producer Bitmain has announced a signed purchase order with crypto mining company TeraWulf Inc. for 30,000 units of Bitmain's latest generation miners, the Antminer S19j Pro. TeraWulf is expected to increase its total mining hashrate by 3 EH/s from the new miners. The order will be delivered from January to June of 2022.
NFTs news
Global pop superstar Katy Perry, in collaboration with Theta Network (THETA), announced the launch of Katy Perry NFTs for her fans worldwide, Udiscovermusic reported. The first digital collectibles of the collaboration will feature content from Katy's upcoming "Play" residency at the brand new Resorts World Las Vegas hotel, beginning in December 2021, it added.
Career news
Payments solution provider Ripple has appointed Sendi Young as Managing Director of its European operations, to oversee strategy and champion the expansion of RippleNet, the company's financial network technology. Young was previously employed by Mastercard, where she held leadership positions driving strategy, commercialization, bank-fintech partnerships and business development.
---