Ripple Co-Founder Says He Recovered from COVID-19 + More News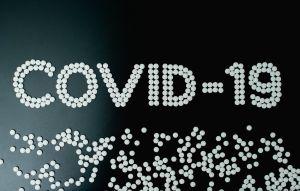 Crypto Briefs is your daily, bite-sized digest of cryptocurrency and blockchain-related news – investigating the stories flying under the radar of today's crypto news.
Ripple & XRP news
Nik Bougalis, a Ripple engineer responsible for XRP's server software, said in a GitHub submission that a group of Ripple developers including himself had designed a new private payment system for the XRP ledger that would protect exchange users from malicious third parties. This means that users would send private transactions to each other using the XRP ledger. Speaking of XRP, digital custody provider Anchorage has added custodial support for the asset, said the company Thursday. Meanwhile, co-founder and executive chairman of Ripple, Chris Larsen, has announced that he has made a full recovery from COVID-19 and has donated blood for antibody transplants.

Thank you to everyone on the frontlines keeping us safe - am truly grateful to report that I've made a full recover… https://t.co/rijsXtG5O5

— Chris Larsen (@chrislarsensf)
Blockchain news
OneConnect Financial Technology, the fintech arm of China's insurance giant, Ping An Insurance, has partnered up with the China Merchants Port Group (CMPort) in a joint program to build a blockchain-based logistics system for the Guangdong-Hong Kong-Macao Greater Bay Area, reports Chinanews. With a goal to offer a more efficient tracking system at a lower cost, the platform will include information from Chinese custom services, port operators, logistics companies, financial institutions, and export and import firms in a single system through shared, on-chain databases.
Decentralized prediction market platform Augur has scheduled the launch of its second version on the Ethereum network for the first weeks of June 2020. The blog post states that the v1 cutoff date is extended until May 15.
A number of Brazilian government agencies are set to co-launch a blockchain platform to boost efficiency. Per a statement from the Brazilian central bank, which will also make use of the platform, the market regulator that polices the country's crypto exchanges, the Brazilian Securities Commission, will also make use of the blockchain-powered platform after completing a pilot program, as will the private insurance watchdog and the nation's welfare agency.
Exchanges news
Binance seems to be on its way to launch Bitcoin (BTC) options trading. In a two-part teaser, a tweet on the exchanges official Twitter account shows what they call "testflight leaks," which includes the support for options trading, while CEO Changpeng Zhao shared what seems to be a screenshot of a prototype for trading BTC/Tether (USDT) options contracts.
Canadian bitcoin exchange Bull Bitcoin has released Liquid Canadian dollars (L-CAD) on the Liquid Network - a sidechain built by Blockstream and used for settling BTC transactions. The announcement explains that Liquid CAD is a non-custodial prepaid payment system denominated in Canadian dollars, and these assets can only be redeemed for BTC.
Regulation news
A Spanish market regulator has released a list of 67 "legal, but not regulated crypto companies", including a large range of international crypto exchanges, such as P2P trading platform LocalBitcoins, as well as market leaders such as Coinbase, Kucoin, Bithumb and more. The list was compiled by the regulatory National Securities Market Commission. The regulator said that its list was "derived mainly from internet and social media search and analysis" data.
Coronavirus news
Another Japanese blockchain summit has been postponed due to the outbreak of the coronavirus. Per media heavyweight Nikkei, which is co-organizing the forum, alongside the government regulatory Financial Services Agency, a certain number of sessions will be held online, but the main event, slated for late April, will be postponed indefinitely.
The head of a Russian blockchain and crypto association has warned that crypto is no COVID-19 safe haven. Speaking to Radio Sputnik, Russian Association of the Cryptoindustry and Blockchain chief Alexander Treschev stated that people hoping to safeguard their assets by panic-buying crypto could be in for a rude awakening. Treschev called cryptocurrency "a wild market" where ill-informed people could "risk losing everything."
Crime news
The South Korean government has pledged to invest around USD 4.7 million in a new platform that it says will fight dark web-based crypto transaction-funded sex and drug crime, reports Fn News. The funding will be delivered over the next three years, with the final installment due to be delivered in 2023.