Rich Dad Poor Dad Author Robert Kiyosaki Says He Buys Bitcoin Because He doesn't "Trust" U.S. Dollar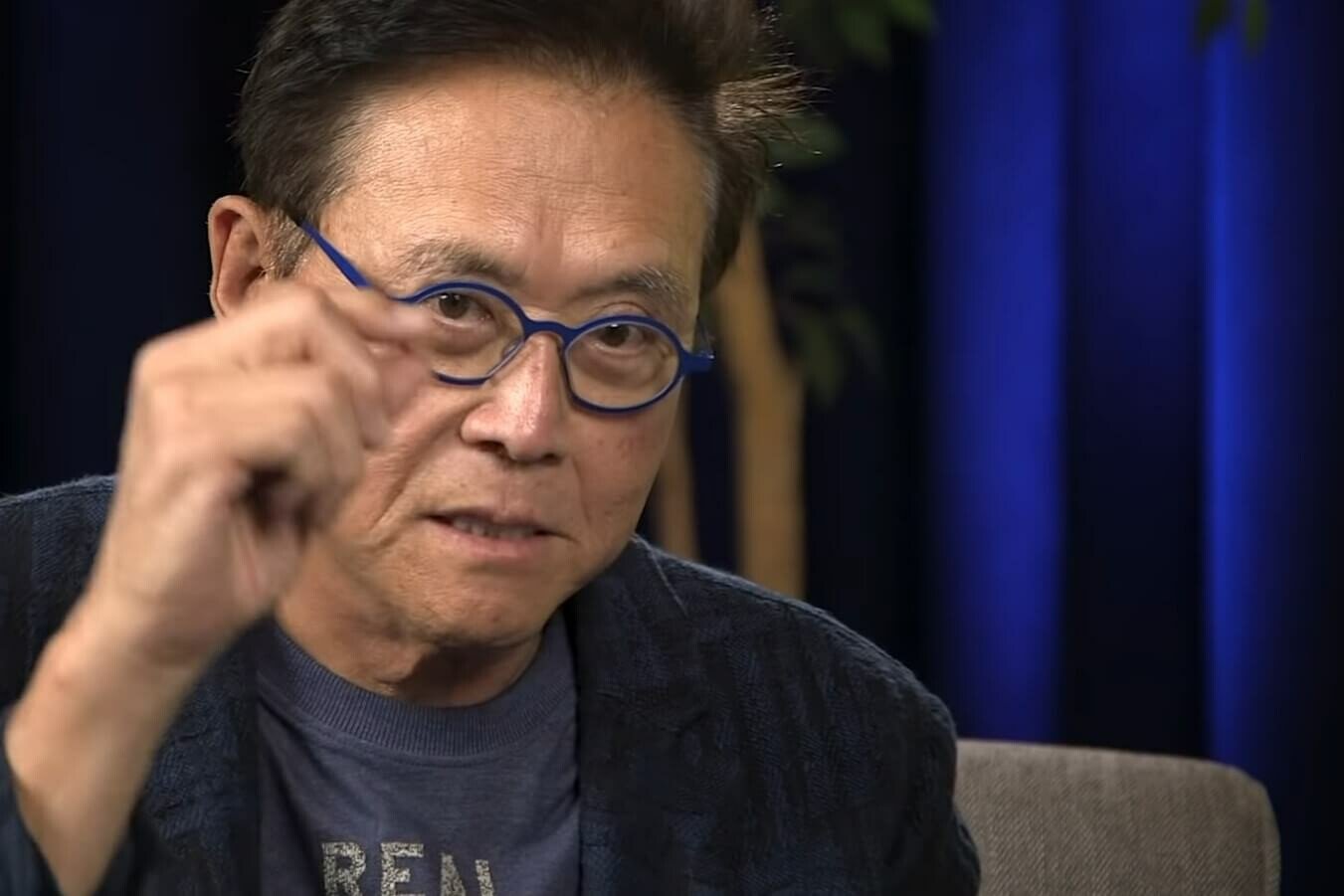 Robert Kiyosaki, a world-renowned entrepreneur and author, has revealed that he buys more Bitcoin as he doesn't trust the U.S. dollar, which he termed as "fake."
Kiyosaki, who is the best-selling author of Rich Dad Poor Dad, has issued a stark warning regarding the weakening U.S. dollar during a recnet interview with Kitco News.
Citing aspects such as excessive printing, the American entrepreneur argued that the days of the U.S. dollar as the reserve currency of the world are numbered. "The dollar was as good as gold, that's all changed, and today, we're in serious trouble globally, and I'm very concerned the end of the American Empire is here," he stated.
In contrast, Kiyosaki said he believes in the lasting value of Bitcoin and other precious metals like gold and silver. He mentioned that even when Bitcoin crashes, it comes "roaring back," proving that the flagship cryptocurrency has sustainability.
"When I saw Bitcoin go to $20,000, I don't know when it was, then it dropped down. But then it came roaring back… so the more I'm in it the more I realize it has sustainability. So the reason people buy Bitcoin is the same reason I buy this [silver]. And I buy this [gold]. I don't trust this [dollar bills]."
Kiyosaki has long been an advocate of Bitcoin, preferring the leading cryptocurrency over other altcoins. Earlier this year, he revealed that he is acquiring more BTC because it is classified as a commodity much like gold and silver while other altcoins are classified as securities "and SEC regulations will crush most of them."
The best-seller author also continues to make wild predictions about the price of Bitcoin. Earlier this month, he forecasted that Bitcoin price will skyrocket to $500,000 by 2025.
Bitcoin Continues to Move Higher Despite Regulatory Crackdown
Despite a flurry of aggressive regulatory actions from U.S. authorities, the flagship cryptocurrency has been on an uptrend as of late. According to data by CoinGecko, Bitcoin is up by more than 14% over the past two weeks.
Bryan Courchesne, founder and CEO of DAIM, an asset manager of cryptocurrencies and traditional equities, noted that the flagship cryptocurrency appreciated more than 15% last week. He said that while such movements are not that prevalent in TradFi, they are a "fairly common occurrence" in crypto markets.
"In fact from 2017 through 2021 Bitcoin experienced at least 5 of these such weeks every year and averaged more than 6," Courchesne said in a comment, adding that there were only three weeks that generated these outsized returns in 2022.
"So you could say that we were overdue for the recent rally that saw us catapult from about $17k to $23k in January. While history doesn't necessarily repeat, we think that given where we are in terms of price and halving cycle, it is not unreasonable to expect even more big weeks ahead."
---