Retail Crypto Trading Soars In Africa and Asia + More News
Get your daily, bite-sized digest of cryptoasset and blockchain-related news – investigating the stories flying under the radar of today's crypto news.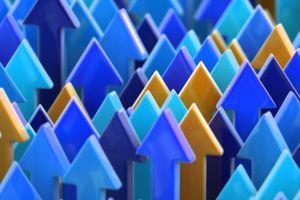 Crypto adoption news
Marcus Swanepoel, Founder of UK-headquartered crypto exchange Luno, recently acquired by the Digital Currency Group, said that their retail volumes in South Africa, Malaysia, Nigeria, and Indonesia all tripled over last month and reached all-time highs. "Emerging market consumers are voting with their money and they're ready for a better financial system," he tweeted, without providing any numbers. Luno says it has "nearly 400 employees and more than five million global customers spanning over 40 countries."
Politics news
The Washington Examiner said it has learned that Director of National Intelligence John Ratcliffe wrote a letter to Jay Clayton, the outgoing Chairman of the US Security and Exchange Commission, pointing to concerns the US has about China's sway over digital currency, as more than half the world's cryptocurrency "mining" operations are located in that country, and how the Chinese government is mulling its own state-controlled digital currency that would make it tough for US-based companies and innovations to compete.
Ethereum news
Major crypto lender Celsius Network said it contributed ETH 25,000 (USD 14.6m) to the Ethereum (ETH) 2.0 deposit contract. "Celsius was launched on Ethereum and scaled on Ethereum, so we thought it would be appropriate to contribute to the launch of ETH 2.0 and place some of the last ETH needed into the pool to make sure it launches on time and on schedule just like we did," Alex Mashinsky, CEO of the company, was quoted as saying in an emailed comment.
Blockchain news
Crypto investment management firm Wave Financial Group has decided to make it a double, by raising its blockchain-powered whiskey stakes. In a press release shared with Crytponews.com, the firm, which made headlines around the world earlier this year by unveiling a tokenized liquor-backed Kentucky Whiskey 2020 Digital Fund offering, said that "following increased demand" and "a resurgence" in crypto prices, it has "continued its acquisition of bourbon whiskey barrels, with another order set to be produced by the end of the year." The company added that the fund was also set to debut "on the INX regulated security and crypto platform."
A Chinese state-backed energy provider is set to build a blockchain-powered emissions reduction platform. Per Shupeidian, the Hebei Province Electric Power Bureau, in the city of Renqiu, Hebei Province, wants to create a system that will regulate the amount of sulfur hexafluoride (SF6) that is generated by local businesses. The emission has described by campaigners as the world's most harmful greenhouse gas, with a potency rate of 23,500 times higher than CO2. Industries commonly use processes that generate SF6 in the production of gas-based insulation for electrical equipment.
DeFi news
DeFi operator yearn.finance (YFI) has struck a partnership deal with recently hacked Pickle Finance that could see yield farming incentives bolstered for users of both protocols. In a suitably pickle-themed pun-filled post, yearn.finance founder Andre Cronje stated that the move would see the two parties "ferment" a cooperation "dill" that would see the two protocols' respective vaults merge. Cronje added that the move would help "reduce duplicate work, increase specialization and leverage shared expertise" – with "further integration" also planned.
---