Researchers Found a Way to Catch Altcoin Pumpers and Dumpers Early
Disclosure: Crypto is a high-risk asset class. This article is provided for informational purposes and does not constitute investment advice. By using this website, you agree to our terms and conditions. We may utilise affiliate links within our content, and receive commission.
While pump and dump groups can't manipulate prices of bitcoin (BTC) or other major cryptoassets, investors in small altcoins have a way to avoid such traps, according to a new research.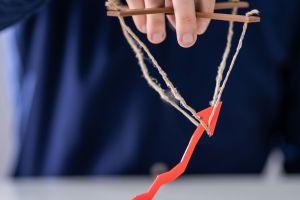 "The fundamental idea is to leverage the abnormal growth of so-called market buy orders, buy orders that are used when the investor wants to buy extremely quickly, whatever the price is," a group of the researchers from Sapienza University of Rome wrote in their latest report, called Pump and Dumps in the Bitcoin Era: Real Time Detection of Cryptocurrency Market Manipulation. The paper was published in May.
By looking for these patterns, along with other information about volume and price, it's possible to detect when a pump and dump scheme starts, they added.
According to the research, this algorithm does this far quicker than any other solution presently available.
"[…] our real-time detector outperforms the current state of the art in a significant way, improving the expected speed of the detection from 30 minutes to 25 seconds," the report said while adding, that an exchange can detect a pump and dump scheme better than an external observer. Moreover, "small policy enforcements against the pump and dumps can reduce drastically the amount of these market manipulations."
The researchers were studying a period from July 2017 to January 2019. They identified eight pump and dump groups, with the biggest ones being Big Pump Signal, Trading Crypto Guide, and Crypto Coin B – all focused on major exchange Binance. According to the report, these groups were all able to generate an average volume in the millions of dollars, with Big Pump Signal being by far the most impactful with over USD 7 million in average volume for each operation.
Meanwhile, a few smaller groups operating on Bittrex, Cryptopia, and YoBit on average generated pump volumes ranging from a few hundred USD to nearly half a million USD for each pump.


According to the study, most pump-and-dump groups were managed by a small group of leaders or "admins," and had members organized into a hierarchy. Most of the time, members higher up in the hierarchy will be able to benefit by receiving a notice of the upcoming pump shortly before the other members, thus potentially getting in early while the price is still low.
"The advantage in terms of time of being at a higher level is usually between 0.5 and 1 second with respect to the next level, and the maximum advantage is in the interval between 3 and 8 seconds," the report said. It added that the way to climb in the hierarchy usually involves bringing new members into the group.
However, it seems that these groups now operate on a smaller scale. The aforementioned Big Pump Signal group now has less than 27,000 members. Their latest post, published on March 21, stated that, at the time, "the market was not ready for a pump".
"However, the current situation changed that a lot. Since a lot of people are adviced to stay at home, people are watching the markets. This means that pumping in this time is good. If you guys want a pump (free-for-all) let us know," they said.
Therefore, small altcoin traders should watch for "the abnormal growth" of market buy orders.
"A more careful investor would use limit buy orders, orders to buy a security at no more than a specific price," the researchers said.
---