Regulatory Crypto Sprint, Extended Mt. Gox, Crypto.com's 5m Users + More News
Get your daily, bite-sized digest of cryptoasset and blockchain-related news – investigating the stories flying under the radar of today's crypto news.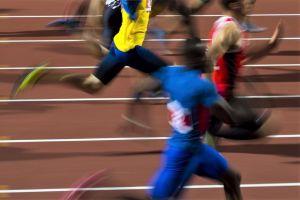 Regulation news
The New York Department of Financial Services announced its first-ever techsprint, an initiative to convene regulators and industry stakeholders to work towards a common goal of Digital Regulatory Reporting, which aims to give regulators instant access to data provided by firms under their supervision. The techsprint's first area of focus is virtual currency companies.
The Isle of Man Financial Services Authority said that it published guidance setting out its position regarding the applicability of financial regulatory requirements to cryptoassets and tokens issued using Digital Ledger Technology.
Exchanges news
Nobuaki Kobayashi, the trustee conducting the affairs of the bankrupt Mt. Gox crypto exchange, has obtained court approval to further delay the submission of a formal rehabilitation plan. Kobayashi, per an official note, explained that a branch of the Tokyo District Court yesterday granted an order to push the deadline back to December 15 this year. Kobayashi said his team has "matters that require closer examination" to attend to before a plan can finally be put into place.
In addition to the bitcoin (BTC)-euro pair, Boerse Stuttgart Digital Exchange (BSDX) said it has now introduced trading of ethereum (ETH), litecoin (LTC) and XRP against euro. Another new feature is the possibility to transfer ETH, LTC and XRP from a private wallet to BSDEX.
Adoption news
Crypto.com (CRO), an app for buying, spending, and earning crypto, has surpassed 5m users. Per the announcement, this milestone comes three months after the app reached the 3m user mark, while the platform saw the growth from 1m to over 5m users in a year. Their longer term strategic goal is to reach 100m users in the Crypto.com ecosystem within 5 years, and 15m by the end of 2021.
Cross-border payments solutions firm Cambridge Global Payments has partnered with crypto payments network Ripple, to deliver cross-border payment solutions to B2B customers, optimize payment delivery using Ripple's global payments network RippleNet, and reach into the Asia-Pacific region, said the press release.
Blockchain news and DLT
Block.one, the company behind the EOS blockchain, announced a new suite of enterprise service offerings designed to help organizations integrate blockchain-based solutions into their operations. The four new offerings will leverage Block.one's performance-focused EOSIO software and will include Blockchain-as-a-Service (BaaS), 24/7 technical support, developer training and certification programs, and custom consulting and development solutions.
The Ukrainian Ministry of Education and Science has identified "blockchain developer" as a key job for the next decade. The ministry released an official report outlining the jobs it believes will be the most "in-demand" for the period 2021-2031, quoting research conducted by digital transformation experts based in Bonn, Germany. The ministry indicated that industry 4.0 advances would dominate the world of work over the next decade, leading more employers in a range of fields to develop blockchain-powered products and services.
IOTA has announced the final Alpha release for IOTA Streams, a framework for giving users control over the data collected from their IoT and connected devices. Per the emailed press release, the framework is designed to bring granular levels of data access and sharing capabilities directly into connected devices, including a mobile device, IoT sensor, smart vehicle, or industrial IoT solutions. Data sharing can be incentivized, for example, by reduced toll rates, free public transit, and utility discounts for the home, while data can be sold through a data marketplace.
M&A news
Norway's Arcane Crypto has agreed a deal worth USD 3.3m to buy Kaupang Krypto, a three-year-old crypto exchange founded by five college friends and recognized by the regulatory Norwegian Financial Supervisory Authority. Arcane Crypto, which operates subsidiary firms such as Arcane Research, a crypto payment platform and the Arcane Assets fund, said that it was stumping up an initial USD 107,000 as an upfront fee, with a further USD 2m to follow in share issuances for Vertical Ventures, a Nasdaq First (Stockholm)-listed company.
Security token firm Securitize has signed a definitive agreement to acquire Distributed Technology Markets, a broker-dealer and alternative trading system registered with the US Securities and Exchange Commission and the US Financial Industry Regulatory Authority. As part of the acquisition, Securitize will also acquire Velocity Platform, a money services business with money transmitter licenses in several states. Terms of the transaction are not being disclosed.
CBDC news
Australia's central bank does not yet see the need to issue its own central bank digital currency (CBDC). Per Tony Richards, Head of Payments Policy at the Reserve Bank of Australia, the Bank's view is that "the public policy case for issuing a general purpose or retail CBDC in Australia is still to be made," and that "no strong public policy case has yet emerged for the introduction of a CBDC for general use," given that the country already has a sufficient payment network for individuals and corporations.
Wallet news
SatoshiLabs, the manufacturer of the Trezor hardware wallet, said that they're releasing a new product, a desktop app called Trezor Suite, now in public beta and available to download and test. Trezor Suite is an ecosystem of tools, and a new workspace where users can manage their hardware wallet and portfolio.
---