Power Plant Mines BTC 5.5/day, Secures 'Unique Position' Ahead of Halving
The Greenidge Generation plant in New York's Finger Lakes region can mine about 5.5 bitcoins per day (USD 50,000) after its operator installed some 7,000 mining machines in recent months, Bloomberg reported.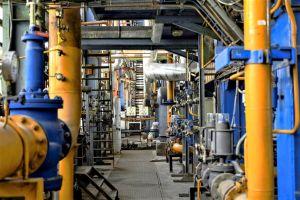 The machines work off so-called "behind-the-meter" power, which makes it "extremely low cost," the report said, without specifying. The server farm consumes about 15 megawatts of the 106 megawatts of capacity that the plant produces, it added.
Moreover, the power plant estimates that its crypto mining business will remain profitable even after the Bitcoin mining reward halving this year.
"Due to our unique position as a co-generation facility, we are able to make money in down markets so that we're available to catch the upside of volatile price swings," Tim Rainey, Chief Financial Officer at Greenidge, was quoted as saying in the report.
Reward for mining Bitcoin is estimated to halve in May 2020, dropping from today's compensation of BTC 12.5 to only 6.25.
In the meantime, miners are trying to is increase their mining activity, so as to obtain a greater share of the hashrate and thereby claim more rewards for themselves.
As reported, after the halving, mining is likely to remain just as tightly profitable, with any bankruptcies making it easier for new entrants to enter the sector, which then makes things more difficult for everyone, and so on.
Meanwhile, last week, after five consecutive increases, the Bitcoin mining difficulty slipped for the first time in 2020. However, major Bitcoin mining pool BTC.com, now estimates that it will increase by more than 5% in 3 days again, as the Bitcoin hashrate, or the computing power of the network, reached a new all-time high on March 1.
---