Polish Lawmakers Press Finance Ministry on Crypto Firms' Bank Accounts
In the light of Poland's looming crypto exchange regulations, a group of lawmakers has filed a request for information to the country's Ministry of Finance, asking whether the ministry plans to facilitate making bank deposits for Polish crypto companies, and if it aims to develop regulations for stablecoins in the near future.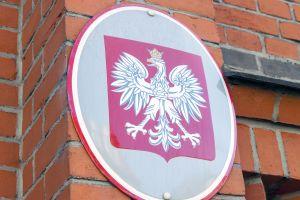 "In an increasing number of countries, cryptocurrencies and the activities that are related to them are regulated," the MPs said. "Attempts to put order into this area have also been undertaken in our country. Starting on 31 October 2021, the activities of cryptoasset exchanges will become a regulated activity in Poland. Unfortunately, these new regulations also generate new issues."
The lawmakers say that, due to the creation of a new register of crypto exchanges, local industry players "could have major issues with opening and maintaining bank accounts." These difficulties could be further amplified by the "statements of the Financial Supervision Authority [Komisja Nadzoru Finansowego, or KNF] which discourage banks to cooperate with companies that deal with cryptoassets."
The document makes reference to the regulator's statements similar to the one it issued about crypto exchange Binance last July, when the KNF advised investors to be careful while using the company's services. However, it also reminded investors they were free to decide whether to use this platform.
The lawmakers say the new rules could lead to a situation in which a local entrepreneur could register their crypto exchange, but not be able to open a bank account which would effectively prevent them from launching operations in Poland.
For this reason, the MPs have requested the ministry to inform them of the planned measures to prevent such situations, as well as planned regulations related to crypto mining and stablecoins, according to the document.
The 11 lawmakers are all members of the opposition Left (Lewica) parliamentary club which, with its 47 lawmakers, is currently the second-largest opposition group in the Sejm, the lower chamber of the Polish parliament.
____
Learn more:
- Investors Are Still Free To Use Binance, Says Polish Regulator
- Poland Should Introduce CBDC To Protect Its Economy - Stock Exchange CEO
- Polish Miner Uses Solar Panels to Mine Bitcoin, Heat His House
- Polish Crypto Miner Prepares Its Services For South Korean Gamers
- 'Don't Be Lulled' as European Commission Mulls a Crypto KYC Trap
- Binance Winds Down Derivatives In Europe While Malaysia Takes Action
---