Polish Crypto Miner Prepares Its Services For South Korean Gamers
After obtaining a license to operate in Malta, Polish company GamerHash is pursuing its international development plans, aiming to launch its token on one of the leading crypto exchanges in Asia, and establish operations in South Korea.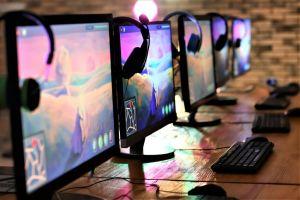 The firm's expansion to Malta allowed GamerHash to raise around USD 2.8m by selling its gamercoin (GHX) token. The sale was carried out by the Poznań-based company CoinAxe which owns GamerHash.
"We're now proceeding with our first listing. Our expansion will begin in Asia through one of the top global exchanges that are based there," Artur Pszczółkowski, Chief Marketing Officer at GamerHash, told Cryptonews.com, without naming the exchange.
GamerHash enables users to share excess computer power when they watch movies, play games in play-and-earn model sessions or browse the internet, allowing the start-up to use leftover power to mine cryptoassets. As reported, with more than 530,000 users registered in 125 countries worldwide, the start-up says it has observed a major spike in user activity since the first coronavirus lockdown took place last March in Poland, GamerHash's largest market.
"Gaming continues to grow, similarly to crypto adoption. With each lockdown, we see an increase in the active user number on our platform, and also higher interest in our token," Pszczółkowski said.
Asked about the most popular cryptos among the platform's users, the company representative said the last months have brought a surge in crypto mining activities related to Monero (XMR), Ethereum (ETH) and Ravencoin (RVN). The company's algorithm selects which cryptoassets to mine, taking into account what are their market values and how difficult it is to mine a particular asset.
"Owing to this, our gamers generate revenue in crypto which is optimized with respect to the current situation of the market," the company representative said.
Gearing toward the token's launch in Asia, GamerHash has signed deals with two marketing agencies that are working to increase its brand availability in the region, according to Pszczółkowski.
"These two marketing agencies have been working for us for a few months now. Our local community on Telegram currently counts close to 1,500 individuals. We're also supported by a network of influencers and bloggers as part of our marketing activities," he said.
Meanwhile, once the company initiates its operations in the South Korean market, GamerHash aims to continue its Asian expansion, with three further destinations in the crosshair.
"After we launch operations in South Korea, our next steps are Vietnam, Malaysia, and Singapore," said Pszczółkowski.
___
Learn more:
Legend of Mir Developer Plays For Success In Blockchain Gaming Market
Billionaire Turns to Bitcoin Mining To Help His Troubled Business
Venezuelan Army Engineers Start Mining Bitcoin
Henry Ford's Energy Standard: A 100-Year Old Bitcoin Prediction
This is How Institutional Players Help Bitcoin Mining Industry Grow
---