Paxos Raises USD 300M at USD 2.4B Valuation
Regulated blockchain infrastructure platform Paxos (PAX) has raised USD 300m at USD 2.4bn valuation.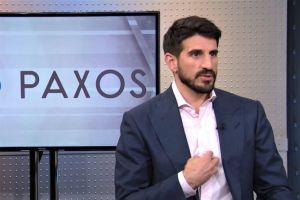 The Series D round of funding was led by the US-based venture growth-equity fund Oak HC/FT, with USD 3.3bn in assets under management, said the press release. It included participation from previous investors Declaration Partners, PayPal Ventures, Mithril Capital, Senator Investment Group, Liberty City Ventures, WestCap and others.
Paxos CEO and co-founder Charles Cascarilla said that the company didn't anticipate the speed by which the demand for their enterprise solutions has accelerated.
Paxos has raised more than USD 500m in funding to date.
Looking forward, the platform plans to establish the Paxos National Trust Bank, support its application for a Clearing Agency registration with the Securities and Exchange Commission, and pursue its Major Payment Institution license in Singapore. The platform has already received a conditional approval for a de novo Trust Bank charter for digital assets from the Office of the Comptroller of the Currency.
Furthermore, they plan to add more liquidity across the platform to increase utilization of its tokens and improve customer experience.
It will also continue investing in the development of enterprise-grade infrastructure with the regulation in mind, and aims to accelerate growth by hiring new team members across all functions, scaling its operations, increasing platform capacity, and investing in innovation, they said.
In 2021 so far, the announcement said, Paxos tokenized more than 100,000 oz of gold with PAX Gold, and grew total stablecoin assets across three US dollar-backed stablecoins to nearly USD 10bn.
Additionally, they completed a same-day settlement of traded stocks for Instinet and Credit Suisse via the Paxos Settlement Service and supported the launch of crypto buying and selling services on Venmo through its partnership with PayPal.
____
Learn more:
- Paypal Takes Another Step Into Crypto, Invests in Paxos
- BlockFi Valued at USD 3B Following USD 350M Round
- Chainalysis Valued at USD 2B as Investors See Demand For Crypto Intelligence
- Blockchain.com Valued at USD 5.2B As It Raises USD 300M
---