Paul Tudor Jones Confirms His Fund Allocated Hundreds of Millions in USD to Bitcoin
Legendary hedge fund manager Paul Tudor Jones told CNBC today that "over 1% <...> maybe it's almost 2%" of his assets are in bitcoin (BTC).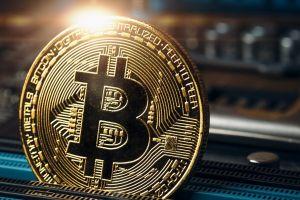 "That seems like the right number right now," he said, adding that he believes that Wall Street could be witnessing the historic "birthing of a store of value" through BTC.
As reported, last week, in a letter to his clients, Jones said that he has authorized his hedge fund – Tudor BVI – to allocate "a low single digit" of its assets to bitcoin futures contracts. At the end of March, the fund had over USD 21 billion in assets under management. If the fund would allocate 1%, it would mean an investment of around USD 210 million.
In the interview today, Jones said he's going to keep "a tiny percent" of his assets in BTC as it has not stood "the test of time" the way gold has. However, he added that BTC "may end up being the best performer" in his portfolio, while noting that fiat currencies will almost always diminish in value.
In his letter last week, Jones explained that he believes BTC will benefit from "the coming digitization of currency everywhere, accelerated by COVID-19," which in Jones' view will "make the understanding, utility, and ease of ownership of bitcoin a much more commonplace option than it is today."
And although Jones scored bitcoin lower than gold and other assets as a store of value, he said it surprised him how well it actually scored, adding: "It scores 66% of gold as a store of value, but has a market cap that is 1/60 that of gold's outstanding value. Something appears wrong here and my guess is it's the price of bitcoin."
BTC trades at USD 8,827 and is almost unchanged in a day (13:33 UTC) and a week.
---