Paradigm and Blur Developers Announce Blend, a P2P NFT Lending Protocol – How Does it Work?
Disclosure: Crypto is a high-risk asset class. This article is provided for informational purposes and does not constitute investment advice. By using this website, you agree to our terms and conditions. We may utilise affiliate links within our content, and receive commission.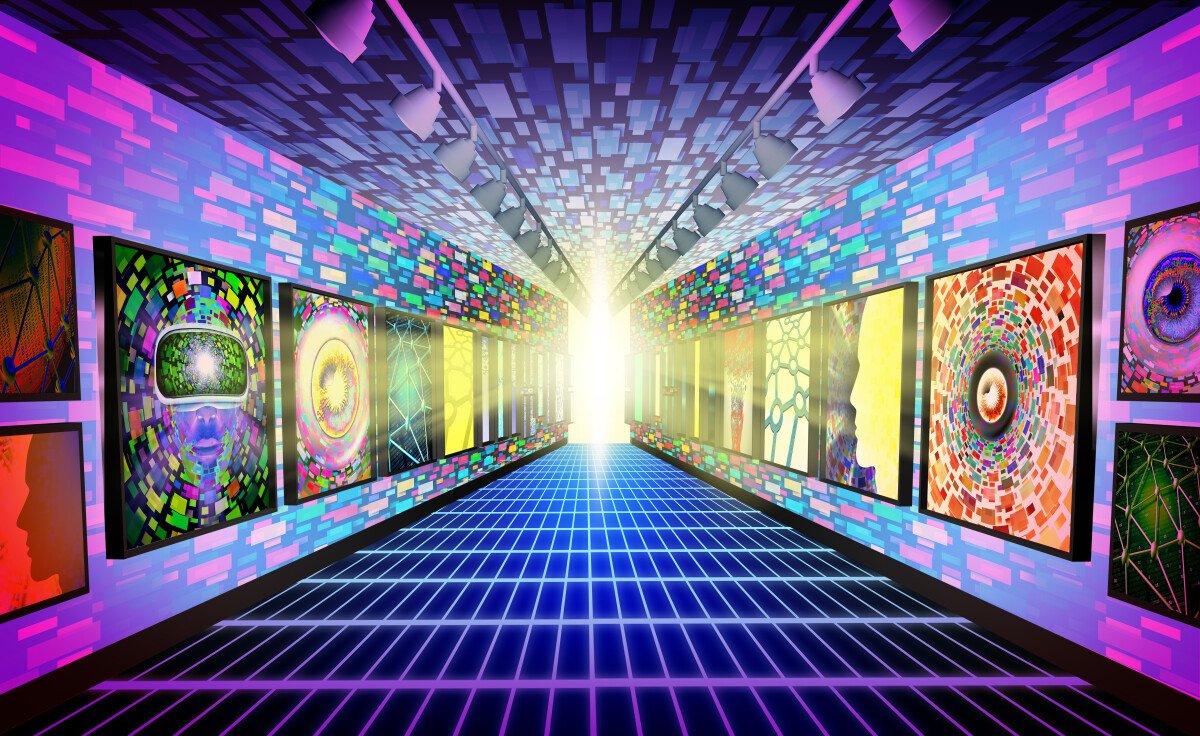 The NFT marketplace Blur on Monday launched a new NFT-focused lending platform that operates without expirations and with no external price oracles like other lending platforms rely on.
The new lending platform was introduced on Twitter and in a detailed whitepaper by Dan Robinson, a lawyer and researcher at crypto investment firm Paradigm, and one of the main backers of the project, saying about the project that it "supports arbitrary collateral, has no oracles, and has no expirations."
How do you construct a lending protocol that supports arbitrary collateral, has no oracles, and has no expirations?

Read the whitepaper to find out: https://t.co/wZAXKjQh1x

(hint: when in doubt, try Dutch auctions)

— Dan Robinson (@danrobinson) May 1, 2023
According to Robinson's whitepaper, Blend differs from traditional lending protocols by allowing borrowing positions to be open for an indefinite period, with market-based interest rates.
"Blend matches users who want to borrow against their non-fungible collateral with whatever lender is willing to offer the most competitive rate, using a sophisticated off-chain offer protocol," the whitepaper said.
It added that Blend loans by default have fixed interest rates and will never expire.
"Borrowers can repay at any time, while lenders can exit their positions by triggering a Dutch auction to find a new lender at a new rate. If that auction fails, the borrower is liquidated and the lender takes possession of the collateral," the whitepaper explained.
Unlocking liquidity of NFTs
Robinson's introduction matches what the Blur team wrote about the new platform on Twitter, where it called it a way to unlock the liquidity of NFTs.
The team explained in its Twitter thread that buyers of NFTs face the same problem as home buyers in that few people are able to pay the full price up front, whether buying a house or a top NFT collection.
"Many may want to buy into a collection, but very few can afford to pay it all at once. The solution is NFT lending," the Blur team wrote.
4/ Every trillion dollar market relies on financialization to scale. NFTs are no different.

Instead of paying $1m for a house, buyers put $100k down and pay the rest through their mortgage. Without this mechanism, almost no one would be able to afford homes. pic.twitter.com/4J96G3pGnJ

— Blur (@blur_io) May 1, 2023
The team added in a later launch thread that the protocol for now accepts the three popular NFT collections Punks, Azukis, and Miladys as collateral, with more to be added "soon."
Using the new protocol, items from these collections can now be used as collateral to borrow ETH on, or an investor can simply buy an item from one of the collections now and pay it down later.
"[…] you can repay your borrow at any time to take full ownership of your NFT. Or, list your NFT any time and keep any profit when you sell," the team wrote.
7/ After making your BNPL purchase, you can repay your borrow at any time to take full ownership of your NFT. Or, list your NFT any time and keep any profit when you sell. pic.twitter.com/OTCQfy2Hfj

— Blur (@blur_io) May 1, 2023
---