Open Interest in Bitcoin Options Hits USD 1B as Traders Seek Insurance
Open interest (OI) in bitcoin (BTC) options surpassed USD 1 billion ahead of the halving, with an exponential increase seen across all major marketplaces over the past week. Meanwhile, the bitcoin put-to-call ratio is also on the move, revealing some bearishness in the market.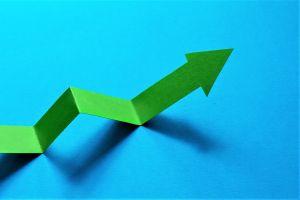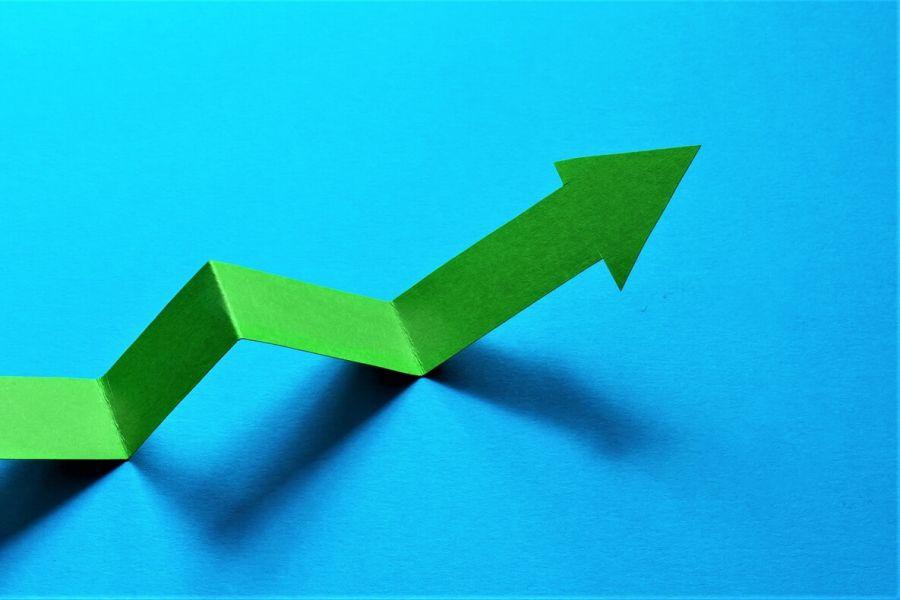 Although not unusual during bull runs in the spot market, the rising interest in bitcoin options may suggest that some large holders are seeking to protect themselves against an uncertain outcome of the halving, which is now just days away.
According to data from the crypto derivatives data provider Skew, the growth in open interest started to take off in early May, with the upwards trend growing exponentially since then. Most notably, the growth in open interest was seen on the EU-based derivatives exchange Deribit, followed by the Asia-based exchange OKEx.
Total BTC Options Open Interest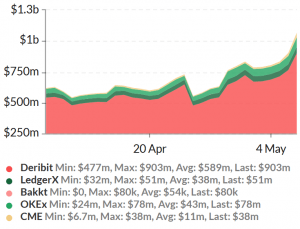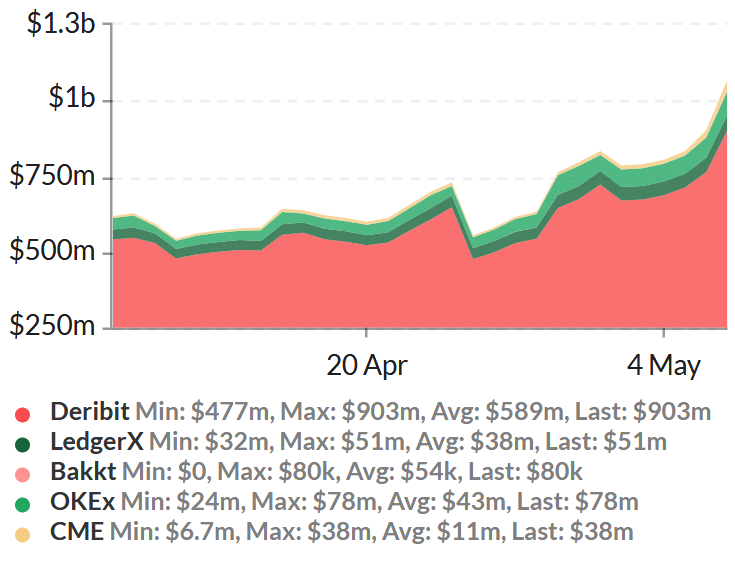 Over the same time period, another sign that is pointing to the idea of traders seeking protection is a rise in the bitcoin put-to-call ratio. What this essentially means is that there is an increasing amount of money being placed on bets that bitcoin will go down in price, compared to the amount of money betting on higher prices – generally considered a bearish sign in any market.
BTC Put/Call Ratio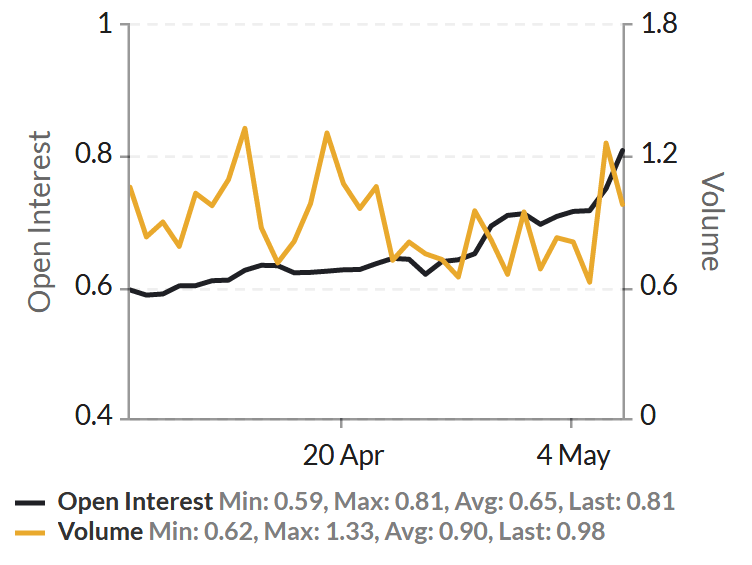 However, another – and perhaps more likely – explanation is that some large holders in bitcoin have taken to the options market now – ahead of the halving – essentially using it as insurance against a potential price crash, or even just against high volatility in the bitcoin spot market.
By buying a bitcoin put option, the trader would simply have to pay a small amount of money as "premium," while enjoying a large pay-out if the price of bitcoin falls below a certain strike price. If the price in the spot market instead rises, however, the option would simply expire worthless and the trader would only have lost his initial premium payment, while being able to cash in from his position in the spot market.
Options trading was also recently suggested as a way to get leveraged exposure to the growth in the crypto market more generally by Three Arrows Capital CEO Su Zhu – who is affiliated with Deribit – saying that buying bitcoin call options might be better than "looking for 18x in shitcoins." A call option gives the investors the right to buy an asset and a put option gives the right to sell it.
---