This New Crypto Shows Why Green Tokens Could Make Big Gains in 2023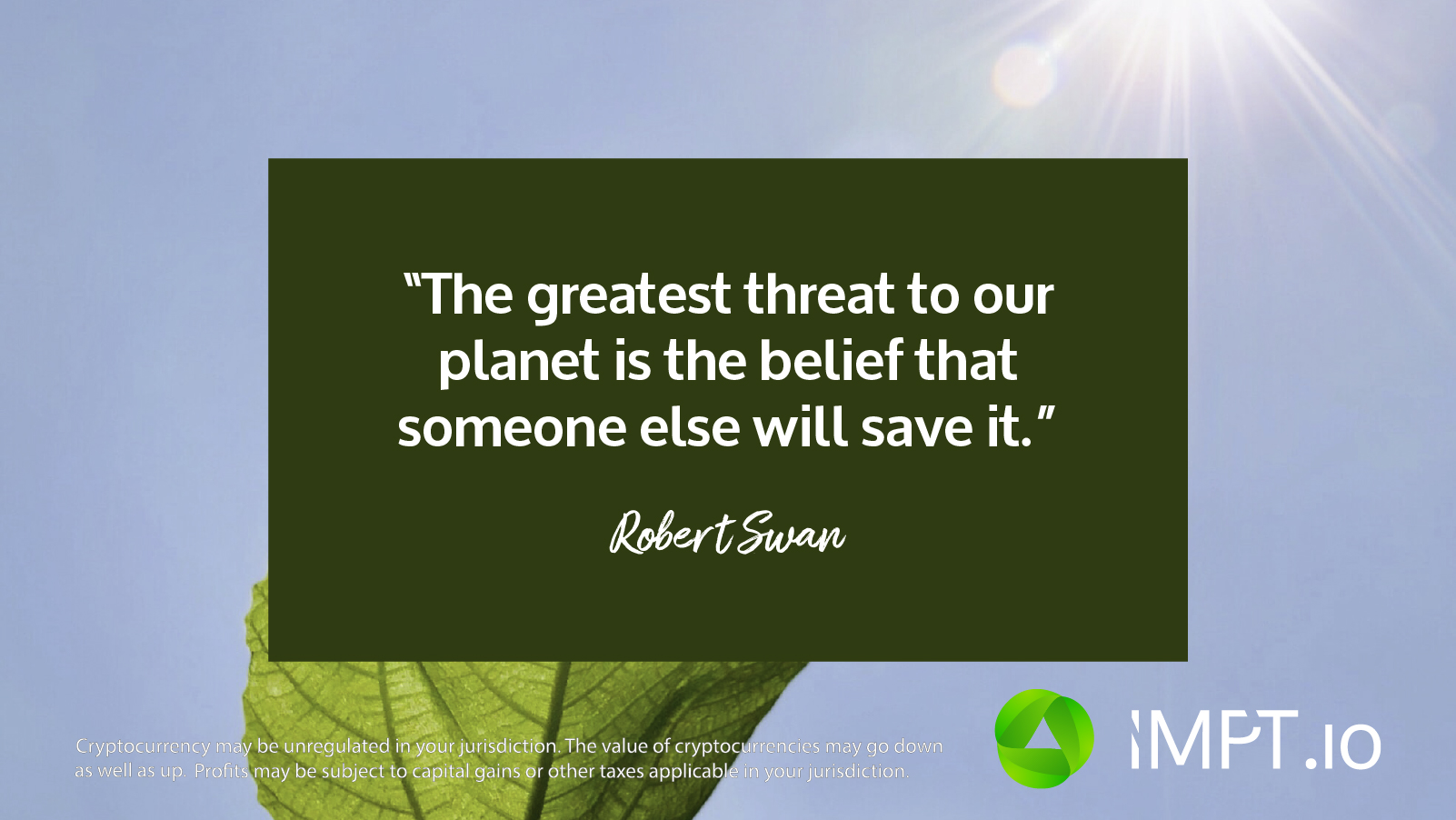 IMPT is a brand new green project that hopes too capitalise on the trend of ESG investing by furthering their climate goals and incentivising individuals to reduce their carbon emissions by shopping responsibly.
IMPT has raised $7m at the presale
In just over two weeks, IMPT has managed to raise over $7m at their presale to further their goals and kickstart the project.
Those who wish to participate in the presale can do so at the website, where it is ongoing.
ESG investing continues to grow exponentially
The ESG industry has continued to expand over the last decade, with most companies around the world being forced to increase their ESG scores if they wish to continue to attract capital.
Capital allocators are constrained by mandates in order to effect this change, and are often constrained and incentivised by mandates in order to ensure that projects that are friendlier to the environment become the most well-capitalised.
This politicisation in the world of investing is a trend that is ongoing and likely to strengthen over the coming months and years, with companies such as Broadridge Financial Solutions predicting that by the year 2030 the total market cap of the ESG industry will have come to exceed $30 trillion, and the total value of the carbon credits industry will have exceeded $50 billion.
The nexus of ESG and investing in the crypto space is also a trend that has been increasing in the past few years, with ESG-favourable blockchains attracting a lot of institutional capital: proof of work is a consensus mechanism that requires blockchains to use a lot of energy in order to function effectively, whereas proof of stake use comparatively little energy.
Shop with over 25,000 companies through the platform
There are now over 25,000 companies that IMPT has established links with through their affiliate programme, and this number is increasing by 20% a month.
This means that individuals who wish to shop through the platform are eligible to earn rewards in IMPT as cashback.
These rewards can then either be traded on the open market, held for the long term, or redeemed for an NFT that showcases one's green credentials.
The process of redemption involves burning the IMPT, such that the token becomes gradually more deflationary and scarcer over time.
---